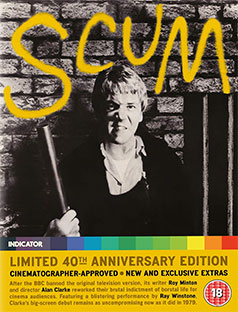 Ray Winstone is electrifying as the put-upon borstal inmate who grabs power fom the incumbent 'daddy' in Alan Clarke and Roy Minton's brilliant feature remake of their equally brilliant but banned TV play. Slarek revisits a key film of his teenage years on Indicator's superb new Blu-ray.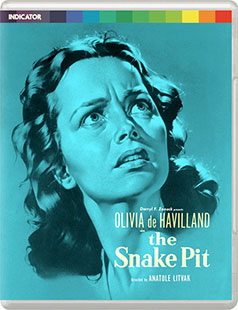 Olivia de Havilland gives a dynamite performance as a young woman confined toi an asylum for reasons that will only become clear over time in Anatole Litvak's ground-breaking 1948 The Snake Pit. Slarek is still playing catch-up with reviews, but absolutely couldn't let this fine Indicator Blu-ray pass him by.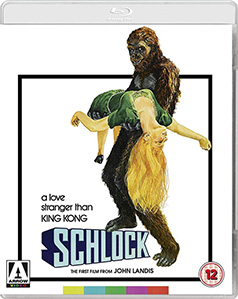 John Landis doesn't have much good to say about his low-budget comedy-horror debut feature, Schlock, but despite a fair amount of uneven silliness, its best moments are genuinely funny and occasionally inspired. Slarek revisits the film for the first time in years on Arrow's new Blu-ray, and finds his groans are evenly balanced by giggles.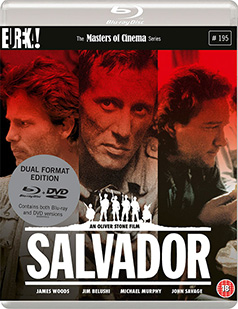 James Woods gives a career-best performance as Richard Boyle, a down-on-his luck journalist who goes looking for a story in politically unstable El Salvador in Oliver Stone's blistering third feature. Slarek revisits a personal favourite on Eureka's terrific Masters of Cinema dual format release.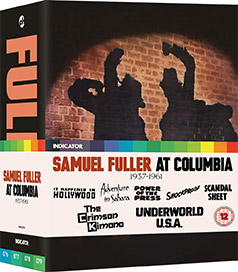 In a review that may take as long to read as the collection it's covering does to watch, Slarek emerges from two weeks of full immersion in the wonders of Samuel Fuller at Columbia 1937-1961, a superb, seven-film box Blu-ray set of the director's work from Indicator.