In the final stages of WWII, the occupying Japanese army in the Philippines is rapidly losing ground, facing local resistance combined with an American offensive. The final few Japanese survivors, having almost been wiped out, have crossed the threshold into a realm where there are no friends, no enemies and no God.
Based on the famous novel by Ôka Shohei, which was originally brought to the screen in 1959 by Ichikawa Kon (The Burmese Harp, An Actor's Revenge), the 2014 adaptation of Fires on the Plain was written produced, directed and edited by Tsukamoto Shinya (Tetsuo, Tokyo Fist, Bullet Ballet, A Snake of June), who also plays the lead role. The film also stars Lily Franky (Like Father Like Son, After the Storm) and Nakamura Tatsuya (Bullet Ballet, Ruroni Kenshin).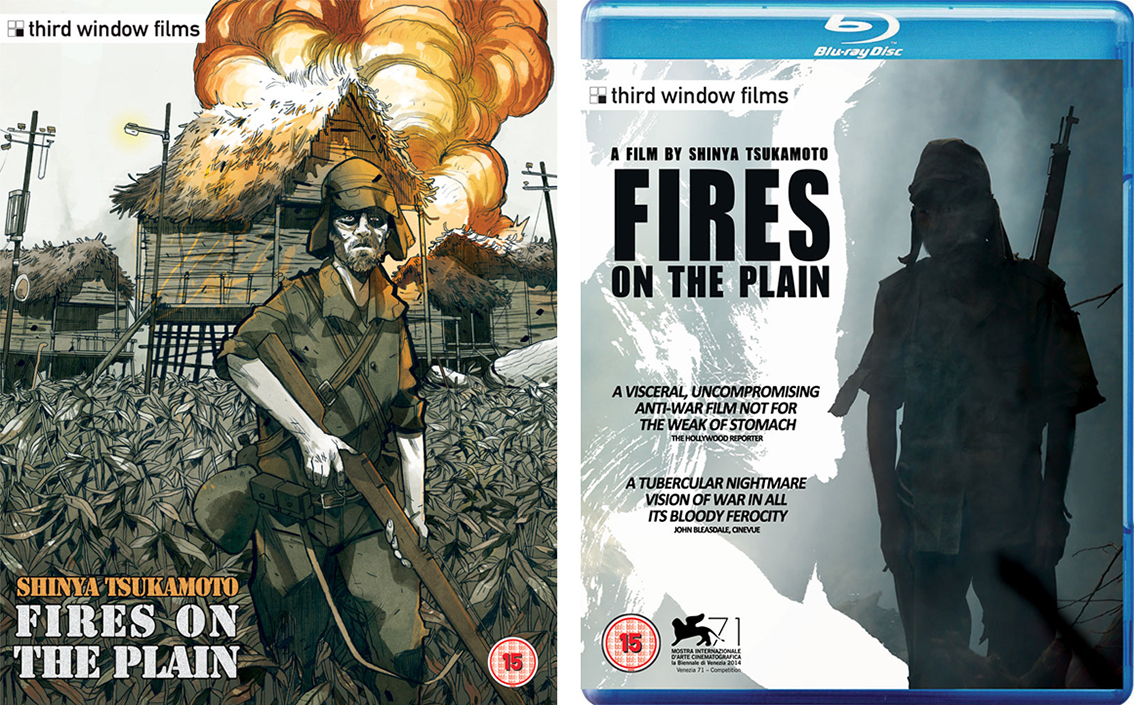 Fires on the Plain [Nobi] will be released on UK dual format (Blu-ray and DVD) on 11 September 2017 from Third Window Films at the RRP of £19.99.
Special features:
1 hour extensive making-of documentary
Audio commentary by Tom Mes, author of Iron Man: The Cinema of Shinya Tsukamoto
First 1000 copies come with Limited Edition slipcase illustrated by Mathieu Bablet