Eliseo Montalbán is a musician in turmoil. As a boy he witnessed the rape and murder of his sister atop a piano, the sequence of notes accidentally forming a melody that has haunted him ever since. Many years later, as Montalbán is about to conduct a symphony based upon the same motif, he witnesses a second shocking death and descends into madness.
Now, Ricardo Coppa, a mediocre musician seeking recognition and success, attempts to rescue this lost symphony. Marshalling a group of musicians, he embarks on a quest for Montalbán and his composition, unaware of the dangers he is unleashing.
The first feature film by acclaimed director Pablo Larraín (Tony Manero, No, The Club, Neruda), Fuga stars Benjamín Vicuña and Larraín's long-term collaborator Alfredo Castro in a journey through music, obsession and the conflict of creation.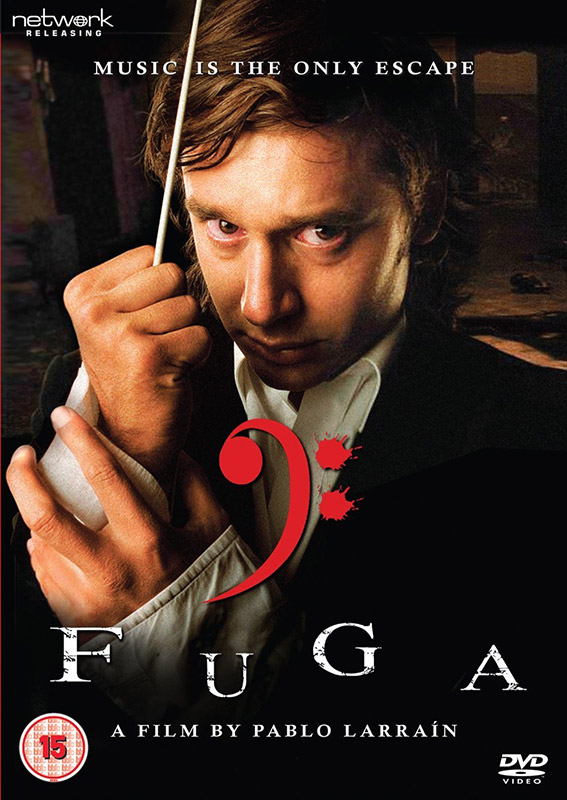 Fuga will be released on UK DVD on 31 October 2016 by Network Releasing at the RRP of £12.99.
No special features have been listed.