South Korean box office smash, The Wailing, is a riveting police investigation which turns into a sensationally terrifying thriller as a likeable cop is drawn into a nightmarish hunt for a source of pure evil disturbing his quiet, rural village.
Out of his depth, local police officer Jong-goo investigates a spate of killings, as well as an outbreak of madness seemingly connected to the recent arrival of a mysterious Japanese man who resides in the outskirts of the village. What's more, he is horrified to discover his young daughter may have fallen under the stranger's curse.
Jong-goo calls on a charismatic shaman to free his daughter from the stranger's dangerous influence, but the shaman's intense exorcism ritual threatens to worsen the situation... and Jong-goo, with his world collapsing around him, realises he must confront the ultimate evil.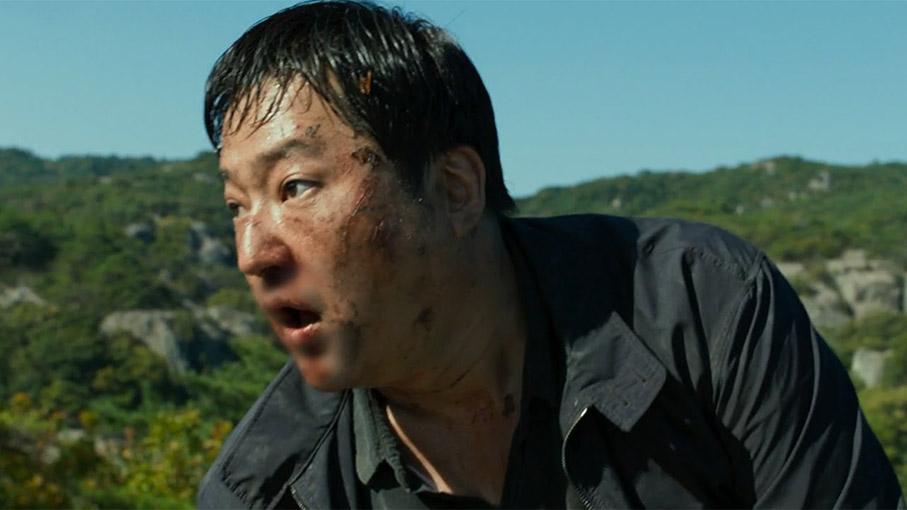 With the likes of The Host, I Saw The Devil and this year's Train To Busan, South Korea is developing a reputation for producing top quality, world class horror films. The Wailing cements that reputation – a box office smash, having taken over $50 million dollars in South Korea alone. Na Hong-jin (who directed the brilliant thriller The Chaser and the impressively ultraviolent The Yellow Sea) effortlessly combines bone-chilling frightsand heart-wrenching drama with moments of comedy to relieve the nerve-shattering subject matter.
Packed with real emotional weight, and a devilish final act twist, this is assured, impressive and wildly original piece of filmmaking featuring inept cops, red-eyed flesh chewing ghouls, a mysterious shaman and a sinister stranger, as well as the most foul-mouthed possessed youngster since The Exorcist.
The film stars Kwak Do-wan (The Man From Nowhere), Hwang Jung-min (A Bittersweet Life), Kunimura Jun (Kill Bill, Godzilla Resurgence), and Chun Woo-hee (Mother).
Described by TwitchFilm as "A bone-chilling, thunderous descent into Hell," The Wailing [Goksung] arrives in UK cinemas and On-Demand on 25th November 2016 courtesy of Kaleidoscope Entertainment.
In advance of this, the film will be screening at the London Film Festival as part of the 'Thrill' strandon Wednesday 12th October at 8.50pm at Picturehouse Central, and Thursday 13th October at 2pm at The Odeon, Leicester Square.