Joshua Oppenheimer is among the most renowned of all contemporary documentary filmmakers. His multi award-winning films The Act of Killing (2012) and The Look of Silence (2014) have redefined how we perceive documentary. However, his films do not function to simply record or document facts; Oppenheimer's haunting and surreal films are artistic, playful, philosophical and often confrontational. They present profound and ardent meditations on their concerned subject.
And now Second Run have announced the release, for the first time anywhere on home video, the complete cycle of the early works of Joshua Oppenheimer, a compelling body of work from one of contemporary cinemas leading voices.
The set contains the following films:
Light Test (1995)
Camera Test (1995)
Hugh (1996)
The Challenge of Manufacturing (1996)
These Places We've Learned to Call Home (1996)
The Entire History of the Louisiana Purchase (1997)
Land of Enchantment (2000)
The Globalisation Tapes (2002)
Market Update (2002)
A Brief History of Paradise as Told by the Cockroaches (2002)
Muzak: A Tool of Management (2002)
Postcard from Sun City, Arizona (2003)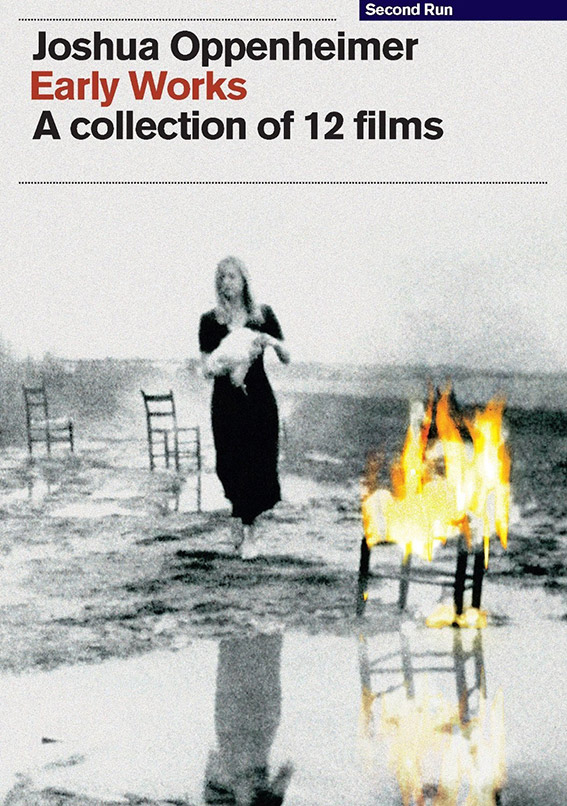 Joshua Oppenheimer: Early Works will be released on UK DVD on 27 June by Second Run at the RRP of £12.99, presented from brand new remastered transfers of the film, supervised and approved by director Joshua Oppenheimer.
Special features:
Exclusive, new filmed interview with Joshua Oppenheimer

Booklet featuring a new essay by writer and curator Garteh Evans