Eureka! Entertainment as has announced two new Blu-ray titles for release in March 2022 in the shape of South Korean nail-biter Midnight and martial arts action comedy Odd Couple, starring Sammo Hung and Lau Kar-Wing.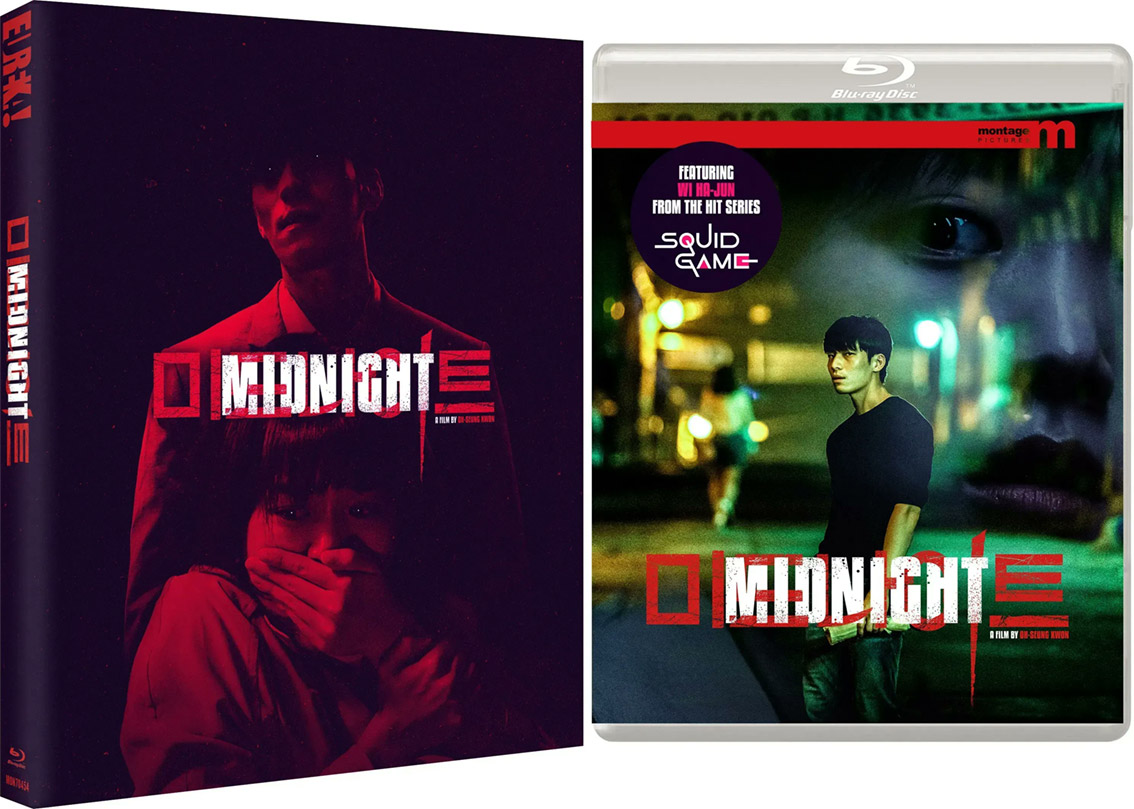 MIDNIGHT (2021) | Blu-ray | 14 March 2022 | £16.99
Hearing impaired Kyung-mi (Ki-joo Jin) catches the attention of Do-Sik (Wi Ha-jun – Squid Game), a mysterious serial killer that's been stalking their neighbourhood. Do-Sik targets Kyung-mi, presuming her deafness will make her an easy target, sparking a twisted game where the killer hides in plain sight.
An intense, unpredictable thriller from debut director Kwon Oh-seung; Midnight joins the pantheon of great South Korean thrillers.
BLU-RAY FEATURES:
Limited Edition silver laminate O Card slipcase featuring new artwork by Grégory Sacré (Gokaiju) [2000 copies]
1080p presentation on Blu-ray
Optional English subtitles
Brand new audio commentary by film historian Kat Ellinger
Brand new video essay on the history of Korean horror cinema by critic Travis Crawford
A collector's booklet featuring new writing by author and critic Alexandra Heller-Nicholas [2000 copies]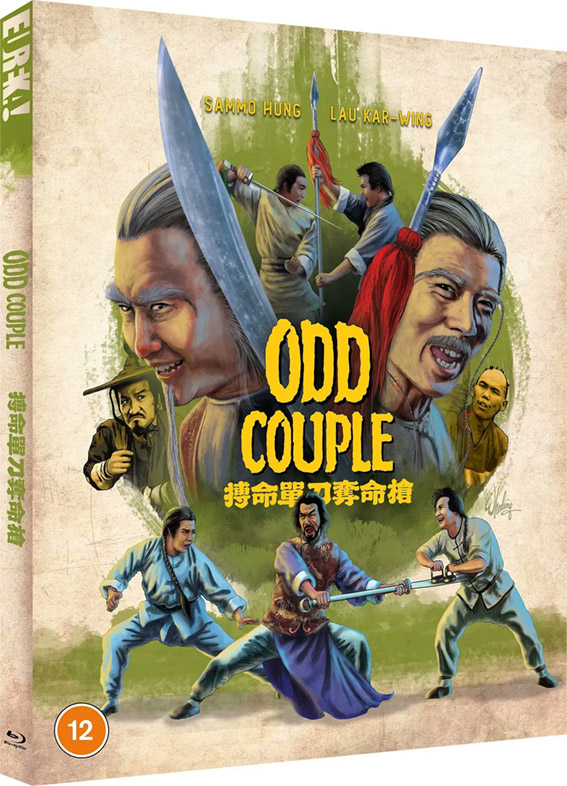 ODD COUPLE [BO MING DAN DAO DUO MING QIANG] (1979) | Blu-ray | 21 March 2022 | £18.99
Widely considered the greatest classical weapons movie ever made, Odd Couple stars Sammo Hung, Lau Kar-wing (also directing) and Bryan "Beardy" Leung Kar-yan (Dreadnaught, The Victim) in a classic tale of rivalry and vengeance.
Two ageing masters of the spear and sword engage in an epic mountaintop battle every ten years, but the outcome invariably ends in a draw. Realising that neither one of them will ever outclass the other, they each agree to take on a younger student and train them to champion their cause, thus putting an end to their longstanding rivalry.
Showcasing some of the most intricate and explosive weapons choreography ever seen, this masterpiece remains a quintessential classic from the Golden Age of Hong Kong Cinema, and now makes its UK debut on Blu-ray from a brand new 2K restoration.
BLU-RAY FEATURES:
Limited Edition O-Card slipcase featuring new artwork by Darren Wheeling [2000 copies]
Original Cantonese mono audio
Optional English dubbed audio
Optional English Subtitles
Brand new feature length audio commentary by Asian film expert Frank Djeng (NY Asian Film Festival) and martial artist / actor Robert "Bobby" Samuels
Brand new feature length audio commentary by action cinema experts Mike Leeder & Arne Venema
Archival interview with director Lau Kar-wing
Archival interview with Bryan "Beardy" Leung Kar-yan
Trailers
A Limited Edition collector's booklet featuring new writing by James Oliver [2000 copies]
*All extras subject to change