Third Window Films has announced two new UK Blu-ray releases for December and January. First up is Hausu director Nobuhiko Obayashi's Anti-War Trilogy, a 3-disc digipack arriving in December and consisting of the thematically linked Casting Blossoms to the Sky, Seven Weeks and Hanagatami. Following this in January comes Hiruko the Goblin, a rarely seen fantasy horror made by director Tsukamoto Shinya between his breakthrough features, Tetsuo: The Iron Man and Tetsuo II: Body Hammer.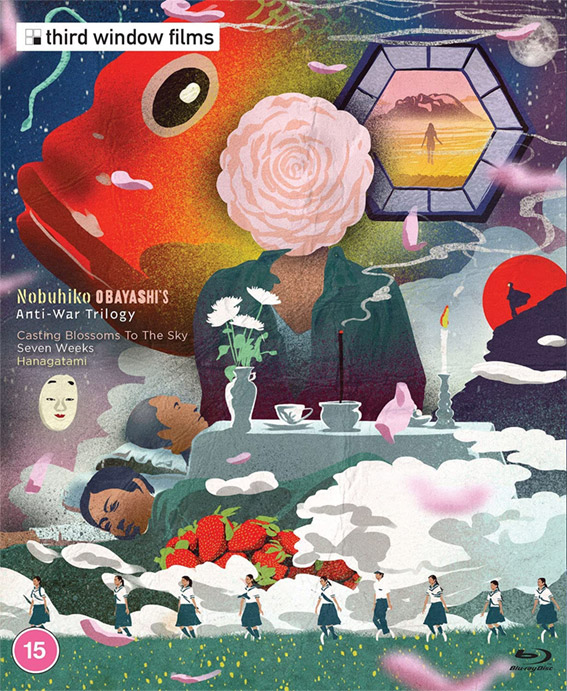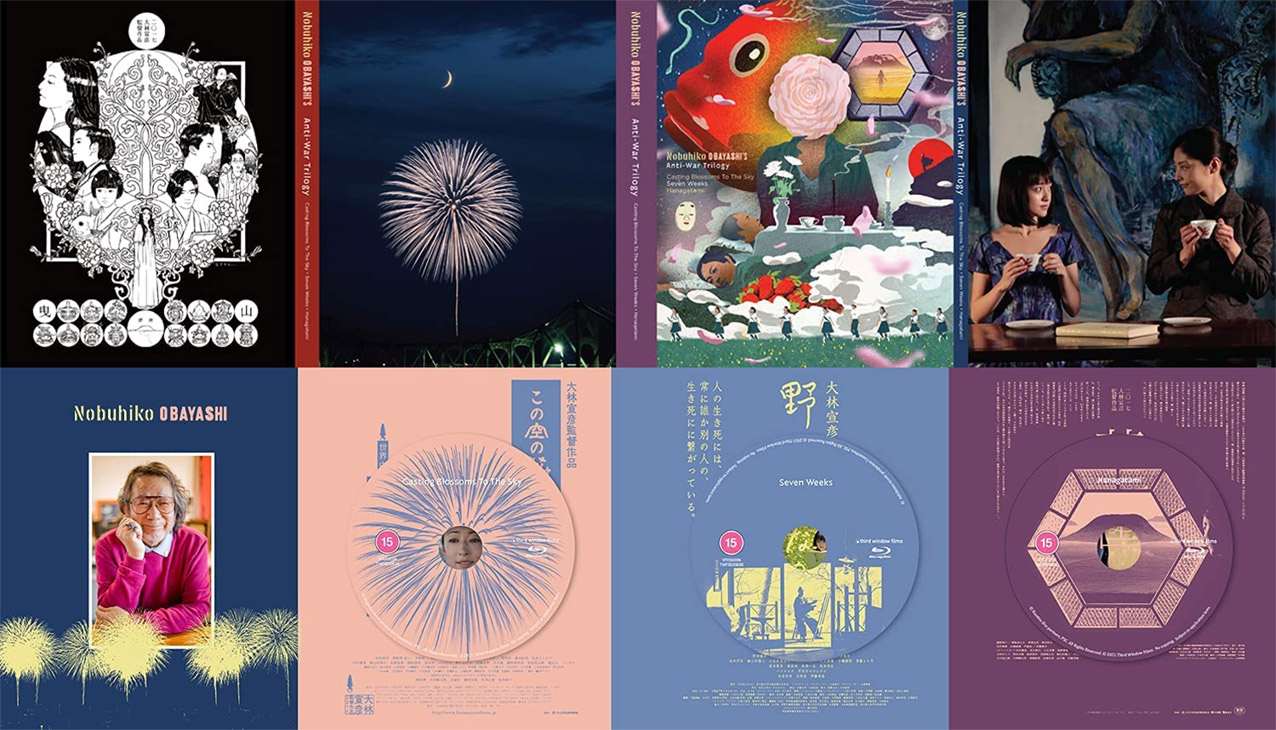 NOBUHIKO OBAYASHI'S ANTI-WAR TRILOGY | Limited Edition Blu-ray | 13 December 2021 | £59.99
CASTING BLOSSOMS TO THE SKY [KONO SORA NO HANA: NAGAOKA HANABI MONOGATARI] (2011) Endo Reiko is a journalist visiting Nagaoka to comment on the aftermath of the earthquake in Tohoku. From local residents, Endo learns about the city's fireworks traditions, and how the region was destroyed during the war.
Special features: 45 minute Interview with Obayashi Nobuhiko
SEVEN WEEKS [NO NO NANANANOKA] (2014)
Weaving the life of a 92-year-old doctor into the history of a small Hokkaido city, Seven Weeks addresses Japan's wartime responsibility, its present nuclear crisis and the heartaches of youth and love.
Special features: 75 minute Making Of
HANAGATAMI (2017)
In the spring of 1941, sixteen-year-old Toshihiko leaves Amsterdam to attend school in Karatsu, a small town on the western coast of Japan. Immersed in the seaside's nature and culture, Toshihiko soon befriends the town's other extraordinary adolescents as they all contend with the war's inescapable gravitational pull.
Special Features: 35 minute interview with Obayashi Nobuhiko, Making Of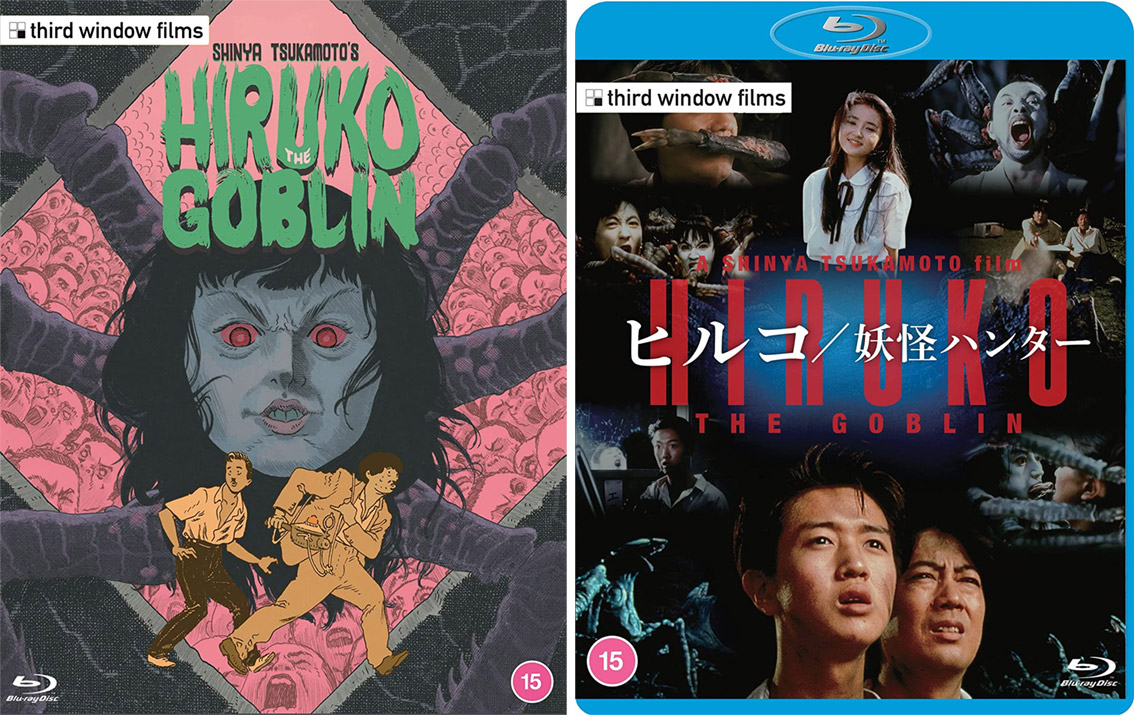 HIRUKO THE GOBLIN [YÕKAI HANTĀ: HIRUKO] (1991) | Blu-ray | 24 January 2022 | £22.99
Following the success of his trailblazing independent cyberpunk debut, Tetsuo: The Iron Man, Tsukamoto Shinya directed this wonderfully bizarre adaptation of Daijiro Morohoshi's Yokai Hunter manga as his first studio project.
Called to an idyllic countryside town, disgraced archaeologist Professor Hieda (pop idol Kenji Sawada) teams up with high schooler Masao (Masaki Kudou) when a series of disappearances – including those of Masao's father (Naoto Takenaka) and classmate crush Reiko (Megumi Ueno) – take place. Together, the unlikely duo discover that the local high school sits atop an ancient burial mound that may very well be a subterranean gateway to hell.
Offering a raucous mashup of genres – ranging from campy adventure to Lovecraftian body horror – Hiruko the Goblin delivers pulse-pounding thrills with over-the-top visuals including stop-motion animation and practical effects that recall the early works of Sam Raimi and John Carpenter.
BLU-RAY FEATURES:
New Restoration
New Interview with Director Shinya Tsukamoto
Audio Commentary by Tom Mes
Original Japanese Trailer
Special Creature Effects: Takashi Oda interview
Creature Effects
Vintage Interview with Director Shinya Tsukamoto
Special slipcase edition w/illustrated artwork by Ian MacEwan limited to 1000 copies