The Criterion Collection and Sony Pictures Home Entertainment have confirmed the titles to be released on Blu-ray in the UK in December 2021 as Jean-Pierre Melville's Le samouraï, Albert and Allen Hughes' Menace II Society, and Regina King's One Night in Miami...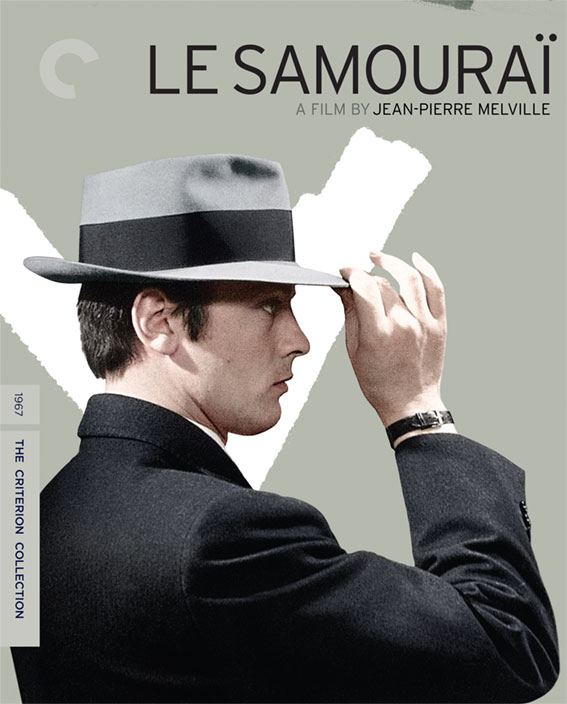 LE SAMOURAÏ (1967) | Special Edition Blu-ray | 6 December 2021
In a career-defining performance, Alain Delon (Mr. Klein) plays Jef Costello, a contract killer with samurai instincts. After carrying out a flawlessly planned hit, Jef finds himself caught between a persistent police investigator and a ruthless employer, and not even his armour of fedora and trench coat can protect him. An elegantly stylized masterpiece of cool by maverick director Jean-Pierre Melville (Army of Shadows), Le samouraï is a razor-sharp cocktail of 1940s American gangster cinema and 1960s French pop culture – with a liberal dose of Japanese lone warrior mythology.
SPECIAL EDITION FEATURES:
New high-definition digital restoration, with uncompressed monaural soundtrack
Interviews with Rui Nogueira, editor of Melville on Melville, and Ginette Vincendeau, author of Jean Pierre Melville: An American in Paris
Archival interviews with Melville and actors Alain Delon, François Périer, Nathalie Delon, and Cathy Rosier
Melville-Delon: D'Honneur et de nuit (2011), a short documentary exploring the friendship between the director and the actor and their iconic collaboration on this film
PLUS: An essay by film scholar David Thomson. The Blu-ray also features an appreciation by filmmaker John Woo and excerpts from Melville on Melville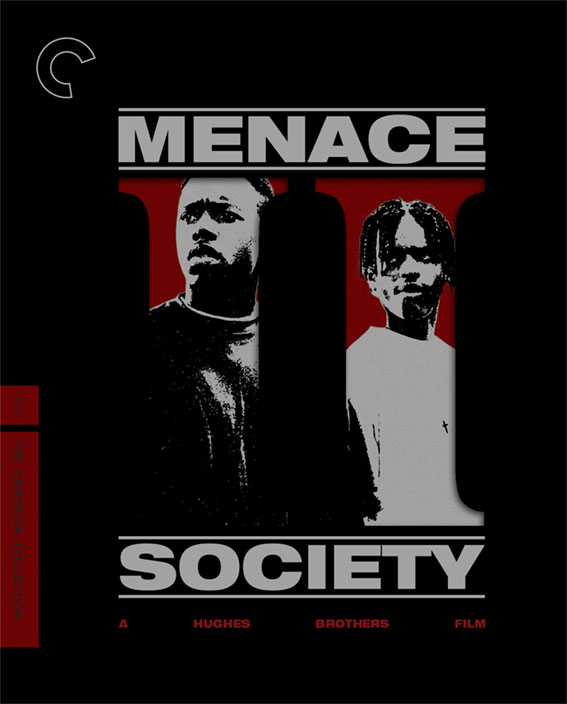 MENANCE II SOCIETY (1993) | Special Edition Blu-ray | 6 December 2021
Directors Albert and Allen Hughes (The Book of Eli) and screenwriter Tyger Williams (The Perfect Guy) were barely into their twenties when they sent shock waves through American cinema and hip-hop culture with this fatalistic, unflinching vision of life and death on the streets of Watts, Los Angeles, in the 1990s. There, in the shadow of the riots of 1965 and 1992, young Caine (Panther's Tyrin Turner) is growing up under the influence of his ruthless, drugdealing father (Pulp Fiction's Samuel L. Jackson, in a chilling cameo) and his loose-cannon best friend, O-Dog (Love Jones' Lazenz Tate), leading him into a spiral of violent crime from which he is not sure he wants to escape, despite the best efforts of his grandparents and the steadfast Ronnie (The Matrix Revolutions' Jada Pinkett). Fusing grim realism with a propulsively stylish aesthetic honed through the Hughes brothers' work on rap videos, Menace II Society is a searing cautionary tale about the devastating human toll of hopelessness.
DIRECTOR-APPROVED SPECIAL EDITION FEATURES:
New 4K digital restoration, with uncompressed monaural soundtrack on the Blu-ray
Luchino Visconti: Life as in a Novel, a 2008 documentary about the director, featur­ing Visconti; actors Burt Lancaster, Silvana Mangano, and Marcello Mastroianni; filmmakers Francesco Rosi and Franco Zeffirelli; and others
Alla ricerca di Tadzio, a 1970 short film by Visconti about his efforts to cast the role of Tadzio
New program featuring literature and cinema scholar Stefano Albertini
Interview from 2006 with costume designer Piero Tosi
Excerpt from a 1990 program about the music in Visconti's films, featuring Bogarde and actor Marisa Berenson
Interview with Visconti from 1971
Visconti's Venice, a short 1970 behind-the-scenes documentary featuring Visconti and Bogarde
Trailer
PLUS: An essay by critic Dennis Lim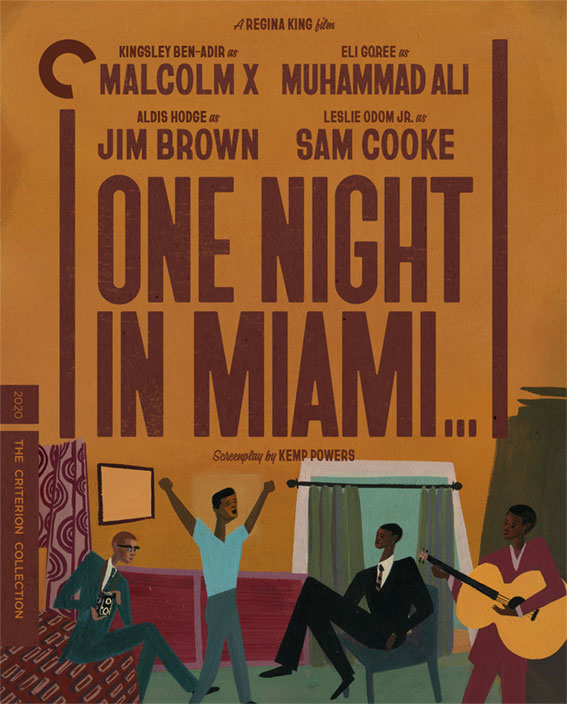 ONE NIGHT IN MIAMI... (2020) | Special Edition Blu-ray | 20 December 2021
Adapted by Ke,p Powers (Soul) from his acclaimed play, the feature directorial debut of Academy Award–winning actor Regina King (If Beale Street Could Talk) puts viewers in a room with four icons at the forefront of Black American culture as they carouse, clash, bare their souls, and grapple with their places within the sweeping change of the civil rights movement. February 25, 1964, has gone down in history as the day that the brash young boxer Muhammad Ali (then known as Cassius Clay) defeated Sonny Liston, but what happened after the fight was perhaps even more incredible: Ali (Race's Eli Goree), civil rights leader Malcolm X (High Fidelity's Kingsley Ben-Adir), NFL great Jim Brown (Hidden Figures' Aldis Hodge), and "King of Soul" Sam Cooke (Hamilton's Leslie Odom Jr.) all came together at a Miami motel. Electric with big ideas and activist spirit, One Night in Miami... plunges us into the midst of an intimate, ongoing conversation – and a defining moment in American history. 
DIRECTOR-APPROVED SPECIAL EDITION FEATURES:
New 4K digital transfer, approved by director Regina King, with 5.1 surround DTS-HD Master Audio
New conversation between King and filmmaker Kasi Lemmons
New conversation among King, screenwriter Kemp Powers, and critic Gil Robertson
Conversation between King and filmmaker Barry Jenkins from a 2021 episode of The Director's Cut – A DGA Podcast
New program featuring King and actors Kingsley BenAdir, Eli Goree, Aldis Hodge, and Leslie Odom Jr.
New program on the making of the film, featuring King, Powers, director of photography Tami Reiker, editor Tariq Anwar, producer Jody Klein, costume designer Francine Jamison-Tanchuck, and set decorator Janessa Hitsman
New program on the film's sound design, featuring sound editor and mixer Andy Hay, sound mixer Paul Ledford, and music producer Nick Baxter
English subtitles for the deaf and hard of hearing
English descriptive audio
PLUS: An essay by critic Gene Seymour