The Criterion Collection and Sony Pictures Home Entertainment have confirmed the titles to be released on Blu-ray in the UK in November 2021.
On 1 November comes Fantastic Mr. Fox, Wes Anderson's stop-motion adaptation of the classic children's novel by Roald Dahl. Following on 22 November is Satyajit Ray's Devi [The Goddess] Ray's masterful exploration of the conflict between fanaticism and free will. Also on 22 November comes Terrence Malick's The Thin Red Line, a visionary adaptation of James Jones's 1962 novel about the World War II battle for Guadalcanal.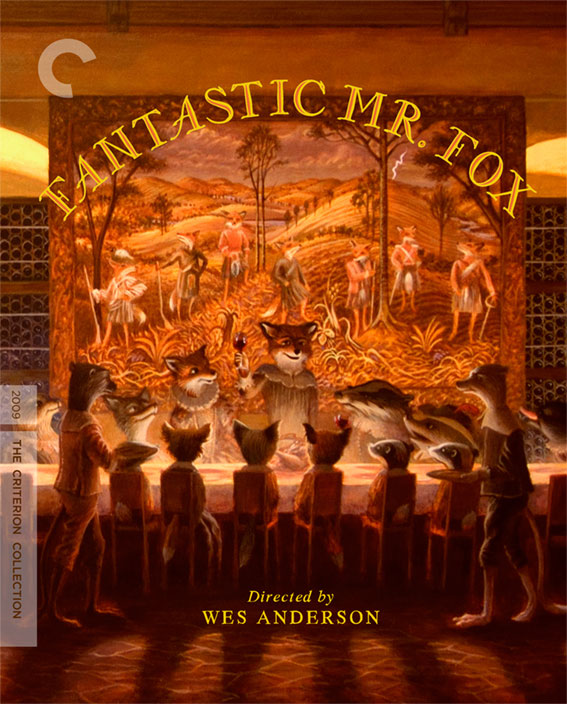 FANTASTIC MR. FOX (USA 2009) | Blu-ray | 1 November 2021
Fantastic Mr. Fox is the story of a clever, quick, nimble, and exceptionally well-dressed wild animal. A compulsive chicken thief turned newspaper reporter, Mr. Fox settles down with his family at a new foxhole in a beautiful tree directly adjacent to three enormous poultry farms—owned by three ferociously vicious farmers: Boggis, Bunce, and Bean. Mr. Fox simply cannot resist. This adaptation of Roald Dahl's classic children's novel from Wes Anderson (The Royal Tenenbaums, The Grand Budapest Hotel) is a meticulous work of stop-motion animation featuring vibrant performances by George Clooney, Meryl Streep, Jason Schwartzman, Willem Dafoe, Michael Gambon, and Bill Murray.
DIRECTOR APPROVED SPECIAL EDITION FEATURES:
New digital master, approved by director Wes Anderson, with 5.1 surround DTS-HD Master Audio soundtrack
Audio commentary featuring Anderson
Storyboard animatics for the entire film
Footage of the actors voicing their characters, puppet construction, stop-motion setups, and the recording of the score
Interviews with cast and crew
Puppet animation tests
Photo gallery of puppets, props, and sets
Animated awards acceptance speeches
Audio recording of author Roald Dahl reading the book on which the film is based
Gallery of Dahl's original manuscripts
Discussion and analysis of the film
Stop-motion Sony robot commercial by Anderson
One Blu-ray and two DVDs, with all content available in both formats
PLUS: A booklet featuring a new essay; a 2002 article on Dahl's Gipsy House by Anderson; White Cape, a comic book used as a prop in the film; and drawings, original paintings, and other ephemera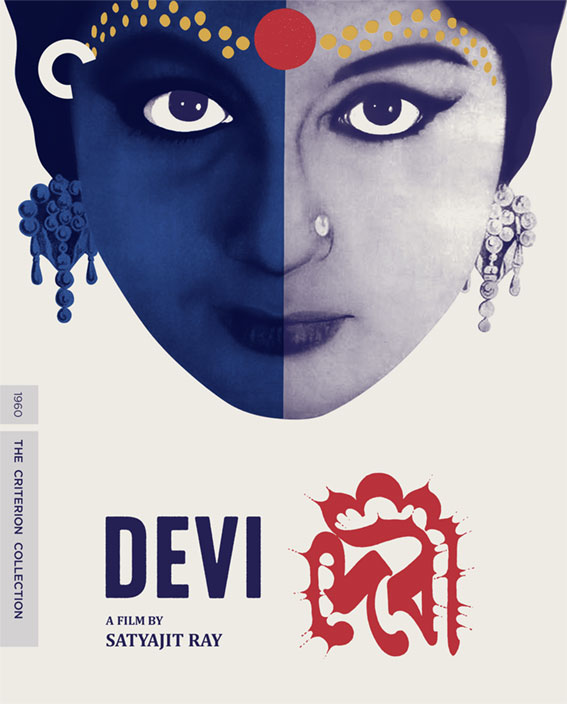 DEVI [THE GODDESS] (India 1960) | Blu-ray | 22 November 2021
Master filmmaker Satyajit Ray (The Apu Trilogy) explores the conflict between fanaticism and free will in Devi, issuing a subversively modern challenge to religious orthodoxy and patriarchal power structures. In the waning days of mid-nineteenth-century India's feudal system, after his son (Apur Sansar's Soumitra Chatterjee) leaves for Kolkata to complete his studies, a wealthy rural landowner (The Music Room's Chhabi Biswas) is seized by the notion that his beloved daughter-in-law (The Hero's hauntingly sad-eyed Sharmila Tagore) is the reincarnation of the goddess Kali – a delusion that proves devastating to the young woman and those around her. The opulently stylized compositions and the chiaroscuro lighting by cinematographer Subrata Mitra (Charulata) heighten the entrancing expressionistic intensity of this domestic tragedy, making for an experience that is both sublime and shattering.
SPECIAL EDITION FEATURES:
4K digital restoration, with uncompressed monaural soundtrack
Interviews with actors Sharmila Tagore and Soumitra Chatterjee, recorded in 2013
Video essay by film scholar Meheli Sen
English subtitle translation
PLUS: An essay by film critic Devika Girish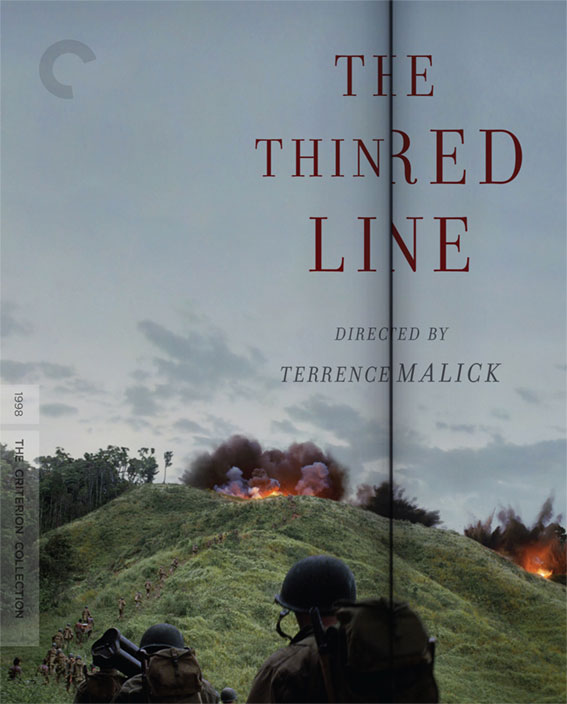 THE THIN RED LINE (USA 1998) | Blu-ray | 22 November 2021
After directing two of the most extraordinary movies of the 1970s, Badlands and Days of Heaven, American artist Terrence Malick disappeared from the film world for twenty years, only to resurface in 1998 with this visionary adaptation of James Jones's 1962 novel about the World War II battle for Guadalcanal. A big-budget, spectacularly mounted epic, The Thin Red Line is also one of the most deeply philosophical films ever released by a major Hollywood studio, a thought-provoking meditation on man, nature, and violence. Featuring a cast of contemporary cinema's finest actors – Sean Penn (Dead Man Walking, Milk), Bick Nolte (The Prince of Tides, Under Fire), Elias Koteas (Zodiac, The Curious Case of Benjamin Button), and Woody Harrelson (Natural Born Killers, The People vs. Larry Flynt) among them – The Thin Red Line is a kaleidoscopic evocation of the experience of combat that ranks as one of cinema's greatest war films.
DIRECTOR APPROVED SPECIAL EDITION FEATURES:
Restored high-definition digital transfer, approved by director Terrence Malick and cinematographer John Toll (with DTS-HD Master Audio)
Audio commentary featuring Toll, production designer Jack Fisk, and producer Grant Hill
Outtakes from the film
Video interviews with several of the film's actors, including Jim Caviezel, Elias Koteas, and Sean Penn; composer Hans Zimmer; editors Billy Weber, Leslie Jones, and Saar Klein; and writer James Jones's daughter Kaylie Jones
Video interview with casting director Dianne Crittenden, featuring original audition footage
World War II newsreels featuring footage from Guadalcanal
Original theatrical trailer
PLUS: A booklet featuring an essay by film critic David Sterritt and a 1963 essay by James Jones on war films