Years of hiopeful waiting on my part have finally been rewarded, as Third Window Films have announced the November release of Tsukamoto Shinya's 1999 Gemini [Soseiji], which is making its first appearance on Blu-ray anywhere in Europe and its first release on any format in the UK. Quite why it's taken so long to appear on these shores has been a mystery to me since I reviewed the Japanese DVD back in 2004, and it's an extraordinary film and Tsukamoto has a very real following here.
Adapting the Edogawa Rampo short story The Twins, Tsukamoto Shinya's (Tetsuo, Tokyo Fist, Bullet Ballet, A Snake of June) modernist Meiji horror represents the director's first foray into period films and fleshes out Rampo's original tale of savage sibling rivalry considerably.
Yukio ( Motoki Masahiro) is living a charmed life: he is a respected young doctor with a successful practice and a beautiful wife (Ryö). His only problem is that his wife is suffering from amnesia, and her past is unknown. Things begin to fall apart, however, when both his parents die suddenly, killed by a mysterious stranger with Yukio's face. Only when Yukio confronts this stranger will the mystery of his identity, and his wife's past, be revealed.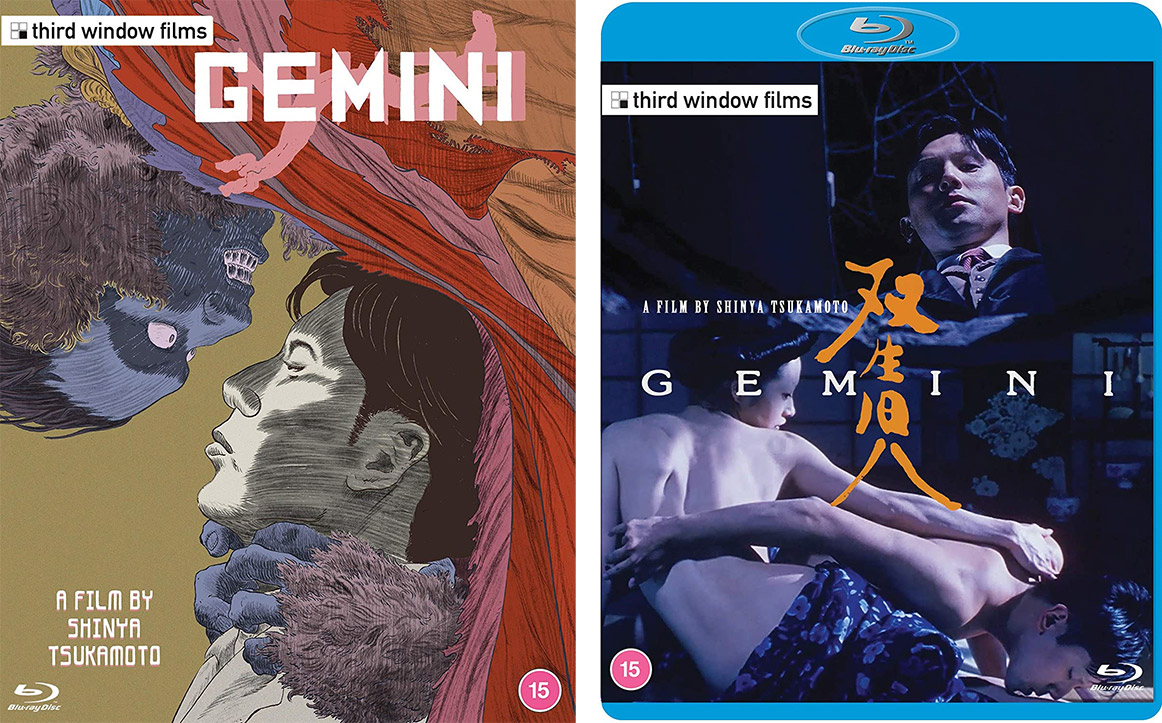 Gemini will be released on UK Blu-ray by Third Window Films on 2 November 2020 at the RRP of £19.99.
BLU-RAY SPECIAL FEATURES:
Audio commentary by Tom Mes, author of Iron Man: The Cinema of Shinya Tsukamoto
Making of Gemini" featurette directed by Takashi Miike
Behind the Scenes
Make-up demonstration featurette
Venice Film Festival featurette
Original Trailer
First 1000 units come with slipcase featuring new artwork illustrated by Ian McEwan
Here's the original Japanese trailer: