Fans of world cinema can look forward to September as Arrow Academy announces two brand new titles from Japan and France respectively.
Early in the month comes Bloody Spear on Mount Fuji, the 1955 masterpiece from revered Japanese filmmaker Tomu Uchida. Despite being lauded by Japanese critics and contemporaries such as Akira Kurosawa and Yasujirô Ozu, Uchida is little-known in Europe and Bloody Spear is the perfect entry-point for anyone wanting an introduction to his work.
It follows a samurai and his two servants as they embark on a long journey and meet a variety of people along the way. Kurosawa regular, Daisuke Katô won a prestigious Blue Ribbon award for supporting actor for his work on the film.
Later in September sees the release of Ismael's Ghosts, the 2017 film from acclaimed French filmmaker, Arnaud Desplechin. It follows filmmaker Ismael (Mathieu Amalric) whose life is thrown into chaos when his presumed-dead wife (Marion Cotillard) suddenly returns. It's down to his girlfriend (Charlotte Gainsborough) to help him stay sane as everything spirals out of control. The stunning cast and show-stopping direction make this a truly compelling watch.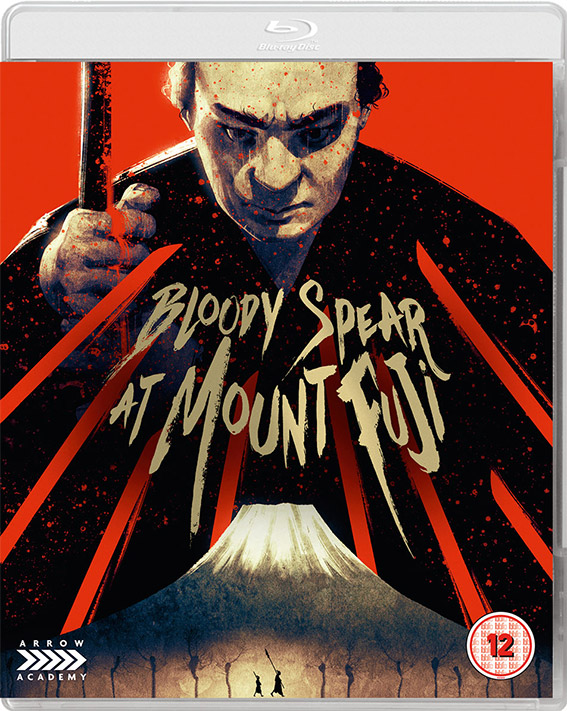 Bloody Spear on Mount Fuji | Blu-ray | 3 September 2018 | £24.99
Praised by Japanese film critics and much admired by his contemporaries Akira Kurosawa and Yasujirô Ozu, Tomu Uchida nonetheless remains a little-known in the west. His 1955 masterpiece Bloody Spear at Mount Fuji is an excellent entry point for the newcomer.
Set during the Edo period, Bloody Spear at Mount Fuji is a tragicomic road movie of sorts, following a samurai, his two servants – including spear-carrier Genpachi (Chiezô Kataoka) – and the various people they meet on their journey, including a policeman in pursuit of a thief, a young child and a woman who is to be sold into prostitution.
Winner of a prestigious Blue Ribbon Award for supporting actor – and Kurosawa regular – Daisuke Katô, Bloody Spear at Mount Fuji is a film deserving of much wider international recognition.
Special Edition contents:
High Definition Blu-ray (1080p) presentation
Original uncompressed mono audio
Optional newly translated English subtitles
Brand-new audio commentary by Japanese cinema expert Jasper Sharp, recorded exclusively for this release
Reversible sleeve featuring original and newly commissioned artwork by Corey Brickley
First pressing only: Illustrated collector's booklet featuring new writing on the film by critic and filmmaker James Oliver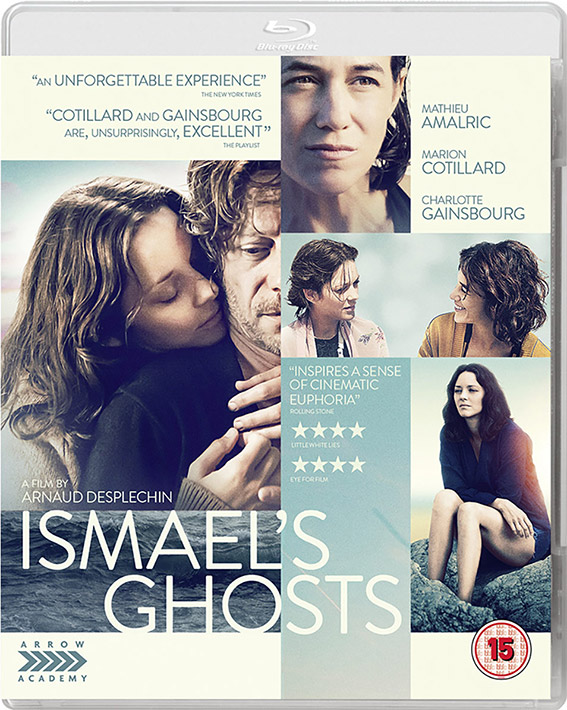 Ismael's Ghosts | DVD and Blu-ray | 24 September 2018 | £19.99 (Blu-ray), £15.99 (DVD)
The opening film of the prestigious Cannes Film Festival in 2017, Ismael's Ghosts is the latest film from celebrated filmmaker Arnaud Desplechin (My Golden Days, Kings and Queen).
Telling the story of Ismael (Mathieu Amalric – The Grand Budapest Hotel, Casino Royale, in his sixth collaboration with Desplechin), a filmmaker preparing to direct his new film has his life turned upside down when his wife (Marion Cottilard – Rust and Bone, Macbeth), who has been missing and presumed dead for twenty years, mysteriously comes back into his life. His girlfriend, Charlotte Gainsbourg (Melancholia, Antichrist) attempts to help Ismael retain his sanity as his personal and professional life spins out of control. 
Featuring some of the finest actors working in France today and an incredible supporting cast including Louis Garrel (The Dreamers), Alba Rohrwacher (I Am Love) and László Szabó (The Unbearable Lightness of Being) Ismael's Ghosts is a stunning showcase for these incredible performers.
Limited Edition Blu-r ay contents:
High Definition (1080p) Blu-ray presentation of the Director's Cut and the Theatrical Cut [Limited Edition Exclusive]
DTS-HD Master Audio 2.0
Optional English subtitles
Interview with director Arnaud Desplechin
Interview with star Marion Cottilard
Interview with star Charlotte Gainsbourg
Theatrical trailer
Reversible sleeve featuring two artworks
First pressing only: Illustrated collector's booklet featuring new writing on the film by Ginette Vincendeau and Phil Concannon
Special Edition DVD contents:
Standard Definition presentation
Optional English subtitles
Interview with director Arnaud Desplechin
Interview with star Marion Cottilard
Interview with star Charlotte Gainsbourg
Theatrical trailer
Reversible sleeve featuring two artworks