The Criterion Collection and Sony Pictures Home Entertainment have to confirmed the titles to be released on Blu-ray in the UK in June 2018.

On 11 June comes Paul Schrader's Mishima: A Life in Four Chapters. The dazzlingly unconventional biopic, with a celebrated score by Philip Glass, is a visually stunning, collage-like portait of the acclaimed Japanese author and playwright Yukio Mishima.

Following on the 25 June is Wes Anderson's wildly original The Life Aquatic with Steve Zissou. Anderson (Rushmore, Isle of Dogs) has assembled an all-star cast in this visually astonishing adventure comedy, including Bill Murray, Owen Wilson, Anjelica Houston, Willem Dafoe, Jeff Goldblum and Michael Gambon.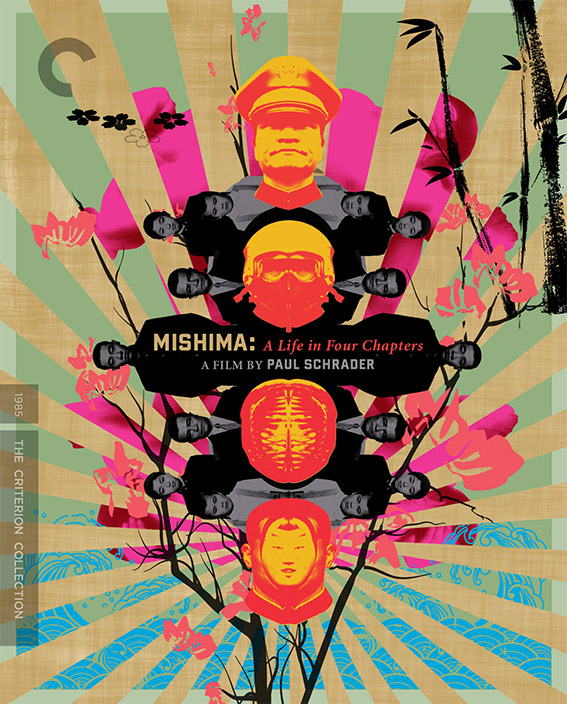 Mishima: A Life in Four Chapters
In this visually stunning, collagelike portrait of the acclaimed Japanese author and playwright Yukio Mishima (played by Ken Ogata from Vengeance is Mine), Paul Schrader (Blue Collar) investigates the inner turmoil and contradictions of a man who attempted the impossible task of finding harmony among self, art, and society. Taking place on Mishima's last day, when he famously committed public seppuku, the film is punctuated by extended flashbacks to the writer's life as well as by gloriously stylized evocations of his fictional works. With its rich cinematography by John Bailey, exquisite sets and costumes by Eiko Ishioka and unforgettable, highly influential score by Phlip Glass, Mishima: A Life in Four Chapters is a tribute to its subject and a bold, investigative work of art in its own right.
Director-Approved Blu-ray Special Edition features:
New, restored 4K digital transfer of the director's cut, supervised and approved by director Paul Schrader and cinematographer John Bailey, with 2.0 surround DTS-HD Master Audio soundtrack
Two optional English narrations, including one by actor Roy Scheider
Audio commentary from 2008 featuring Schrader and producer Alan Poul
Interviews from 2007 and 2008 with Bailey, producers Tom Luddy and Mata Yamamoto, composer Philip Glass, and production designer Eiko Ishioka
Interviews from 2008 with Mishima biographer John Nathan and friend Donald Richie
Audio interview from 2008 with co-screenwriter Chieko Schrader
Interview excerpt from 1966 featuring Mishima talking about writing
The Strange Case of Yukio Mishima, a 55-minute documentary from 1985 about the author
Trailer
A booklet featuring an essay by critic Kevin Jackson, a piece on the film's censorship in Japan, and photographs of Ishioka's sets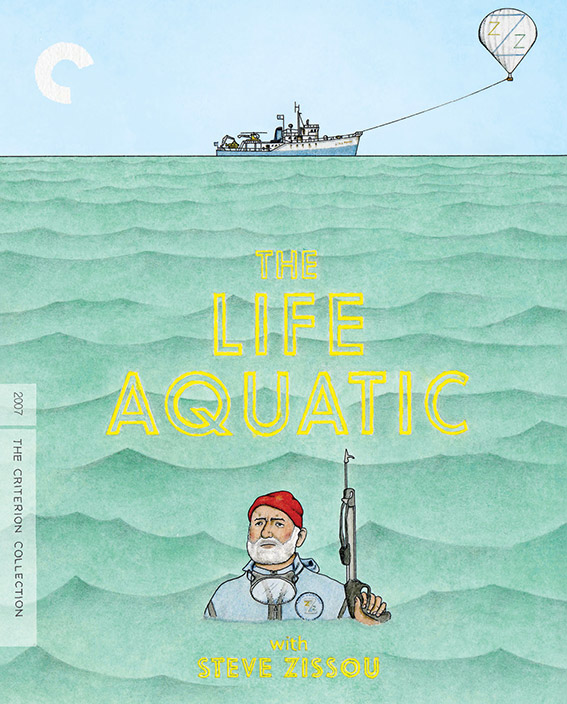 The Life Aquatic with Steve Zissou
Internationally famous oceanographer Steve Zissou (Bill Murray) and his crew – Team Zissou – set sail on an expedition to hunt down the mysterious, elusive, possibly non-existent Jaguar Shark that killed Zissou's partner during the documentary filming of their latest adventure. They are joined on their voyage by a young airline co-pilot (Owen Wilson); a pregnant journalist (Cate Blanchett); and Zissou's estranged wife, Eleanor (Anjelica Houston). Wes Anderson has assembled an all-star cast that also includes Willem Dafoe, Jeff Goldblum, Michael Gambon, Noah Taylor, Seu Jorge and Bud Cort for this wildly original adventure comedy.
Director-Approved Blu-ray Special Edition features:
New, restored digital transfer, approved by director Wes Anderson, with DTS-HD Master Audio soundtrack
Commentary by Anderson and cowriter Noah Baumbach
New interviews with actors Bill Murray, Willem Dafoe, and Jeff Goldblum
This Is an Adventure, a documentary by Antonio Ferrera, Albert Maysles, and Matthew Prinzing chronicling the production of the movie
Mondo Monda, an Italian talk show featuring an interview with Anderson and Baumbach, hosted by Antonio Monda
Interview with composer and Devo member Mark Mothersbaugh
Ten performances of David Bowie songs in Portuguese by Brazilian recording artist and actor Seu Jorge
Intern video journal by actor Matthew Gray Gubler
Multiple interviews with the cast and crew, featuring behind-the-scenes footage
Making-of featurette
Nine deleted scenes
Behind-the-scenes photos and original artwork from the film
Trailer
An insert featuring a cutaway view of The Belafonte, the ship from the film, Eric Anderson's original illustrations, and a conversation between Wes and Eric conducted in 2005