The Criterion Collection and Sony Pictures Home Entertainment have confirmed the titles to be released on Blu-ray in the UK in December 2017.
On 4 December comes Wes Anderson's debut feature Bottle Rocket. Starring Luke and Owen Wilson, this charming and witty film is the first time audiences witnessed Anderson's lovingly detailed, slightly surreal cinematic vision.
Also arriving on 4 December is Kihachi Okamoto's brooding samurai classic, The Sword of Doom, a thrilling tale of a man who chooses to devote his life to evil.
Finally, on 11 December, Monterey Pop arrives on three-disc Blu-ray and captures a decade's spirit in the most comprehensive document of the Monterey International Pop Festival ever produced.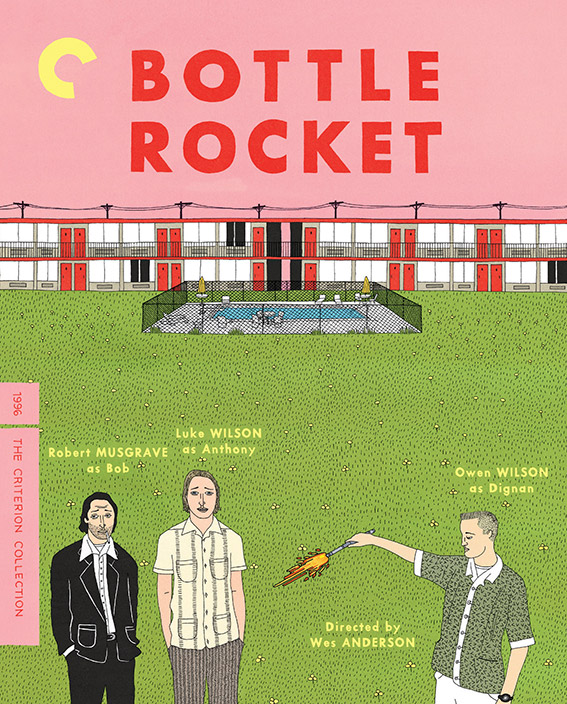 Bottle Rocket (1996) | Blu-ray | 4 December 2017
Wes Anderson first illustrated his lovingly detailed, slightly surreal cinematic vision in this witty and warm portrait of three young middleclass misfits. Fresh out of a mental hospital, gentle Anthony (Luke Wilson) finds himself once again embroiled in the machinations of his best friend, elaborate schemer Dignan (Owen Wilson). With the aid of getaway driver Bob (Robert Musgrave), they develop a needlessly complex, mildly successful plan to rob a small bookstore — then go "on the lam."
Also featuring Lumi Cavazos as Inez, the South American housekeeper Anthony falls in love with, and James Caan as local thief extraordinaire Mr. Henry, Bottle Rocket is a charming, hilarious, affectionate look at the folly of dreamers. Shot against radiant southwestern backdrops, it's the film that put Anderson and the Wilson brothers on the map.
Director-Approved Special Edition features:
Restored high-definition digital transfer supervised and approved by director Wes Anderson and director of photography Robert Yeoman
Dolby Digital 5.1 soundtrack (DTS-HD Master Audio 5.1)
Commentary by director/co-writer Anderson and co-writer/star Owen Wilson
The Making of 'Bottle Rocket': an original documentary by filmmaker Barry Braverman featuring Anderson, James L. Brooks, James Caan, Temple Nash Jr., Kumar Pallana, Polly Platt, Mark Mothersbaugh, Robert Musgrave, Richard Sakai, David and Sandy Wasco, Andrew, Luke, and Owen Wilson, and Robert Yeoman
The original thirteen-minute black-and-white Bottle Rocket short film from 1992 
11 deleted scenes
Anamorphic screen test, storyboards, location photos, and behind-the-scenes photographs by Laura Wilson
The Shafrazi Lectures, no. 1: Bottle Rocket
Murita Cycles, a 1978 short film by Braverman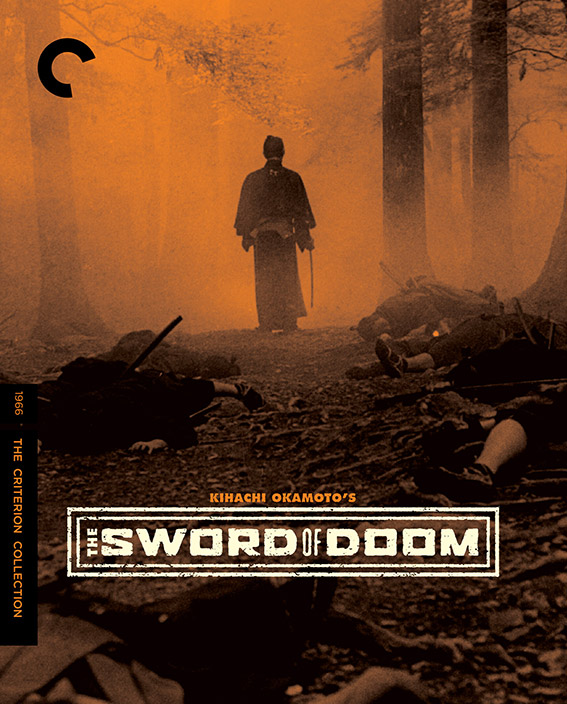 The Sword of Doom [Dai-bosatsu tôge] (1966) | Blu-ray | 4 December 2017
Atsuya Nakada (Harakiri) and Toshiro Mifune (Yojimbo) star in the story of a wandering samurai who exists in a maelstrom of violence. A gifted swordsman plying his craft during the turbulent final days of shogunate rule in Japan, Ryunosuke (Nakadai) kills without remorse or mercy. It is a way of life that ultimately leads to madness. Kihachi Okamoto's swordplay classic is the thrilling tale of a man who chooses to devote his life to evil. 
Special Edition features:
New high-definition digital restoration, with uncompressed monaural soundtrack
Audio commentary featuring film historian Stephen Prince
Trailer
An essay by critic Geoffrey O'Brien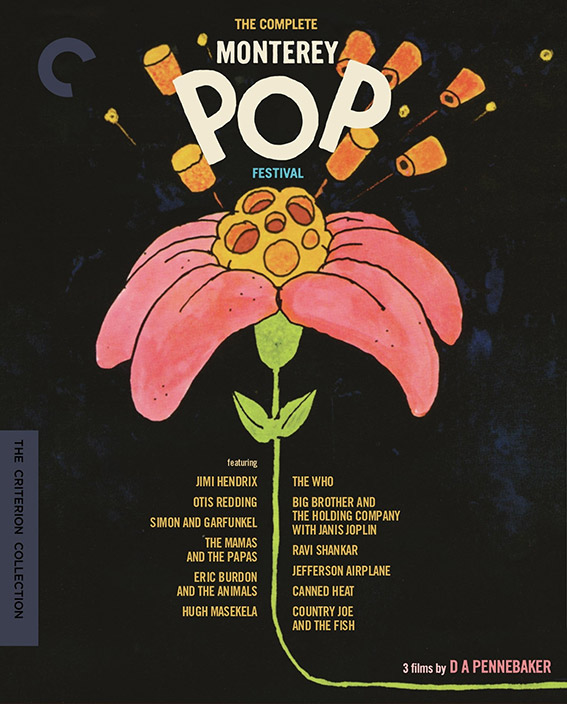 Monterey Pop (1968) | Blu-ray | 11 December 2017
On a beautiful June weekend in 1967, at the beginning of the Summer of Love, the first and only Monterey International Pop Festival roared forward, capturing a decade's spirit and ushering in a new era of rock and roll. Monterey featured career-making performances by Jimi Hendrix, Janis Joplin, and Otis Redding, but they were just a few performers in a wildly diverse lineup that included Simon and Garfunkle, The Mamas and the Papas, The Who, The Byrds, Hugh Masekela, and the extraordinary Ravi Shankar.
With his characteristic vérité style – and a camera crew that included the likes of Albert Maysles and Richard Leacock – D. A. Pennebaker (Dont Look Back) captured it all, immortalizing moments that have become legend: Pete Townshend smashing his guitar, Jimi Hendrix burning his, Mama Cass being blown away by Janis Joplin's performance.
The Criterion Collection presents the most comprehensive document of the Monterey International Pop Festival ever produced, featuring the films Monterey Pop, Jimi Plays Monterey, and Shake! Otis at Monterey, along with every available complete performance filmed by Pennebaker and his crew.
Director-Approved Special Edition features:
New 16-bit 4K digital restoration of Monterey Pop,supervised by director D. A. Pennebaker
Restored high-definition digital transfers of Jimi Plays Monterey and Shake! Otis at Monterey
Alternate soundtracks for all three films featuring 5.1 mixes by legendary recording engineer Eddie Kramer, presented in DTS-HD Master Audio
The Outtake Performances: Two hours of performances not included in Monterey Pop, from the Association, Big Brother and the Holding Company, the Blues Project, the Byrds, Country Joe and the Fish, the Electric Flag, Jefferson Airplane, Al Kooper, the Mamas and the Papas, Laura Nyro, the Paul Butterfield Blues Band, Quicksilver Messenger Service, Simon and Garfunkel, Tiny Tim, and the Who
Audio commentaries by Pennebaker and festival producer Lou Adler, and music critics and historians Charles Shaar Murray and Peter Guralnick
New interviews with Adler and Pennebaker
Chiefs (1968), a short film by cameraman Richard Leacock, which played alongside Monterey Pop during its inaugural theatrical run
Interviews from 2002 with Adler and Pennebaker and with Phil Walden, Otis Redding's manager
Audio interviews with festival producer John Phillips, festival publicist Derek Taylor, and performers Cass Elliot and David Crosby
Photo-essay by photographer Elaine Mayes
Monterey International Pop Festival scrapbook
A booklet featuring essays by critics Michael Chaiken, Armond White, David Fricke, Barney Hoskyns, and Michael Lydon
More!