In the late 1970s, a young filmmaker named John Carpenter was approached by a pair of enterprising movie producers out to make a low-budget fright flick. With only a couple of modest critical hits under his belt, Carpenter took the gig – about a maniac with a taste for babysitters – and went about transforming what could have been a throwaway drive-in B-movie into one of horror cinema's most iconic masterpieces, and one of the highest-grossing indie films of all time. Not only an amusing anecdote, this triumphant tale just goes to prove that you should never underestimate the power of John Carpenter, a master visual craftsman (and dab hand on the synthesizer), who's been turning oft-dismissed genre fare into bona fide cinematic gold for over 40 years.

– season programmer Michael Blyth
From 17 October to 28 November, the BFI are to screen a season of Carpenter's films under the title The Cult of John Carpenter, including a new digital restoration of Halloween.
The films screening are:

Dark Star
Co-written with future Alien scribe Dan O'Bannon while at film school, Carpenter's low-budget marvel follows the bumbling hi-jinks of a small intergalactic crew on a mission to rid the universe of rogue planets. Amusingly described by its director as Waiting for Godot in space, this proto-slacker comedy was originally marketed as a straight-up parody of Kubrick's 2001, boasting the tagline 'A Spaced Out Odyssey.'
Monday 17 October 2016 18:40, Studio | Sunday 06 November 2016 18:00, NFT3
The screening on Tuesday 18 Oct will feature an extended introduction by season programmer Michael Blyth.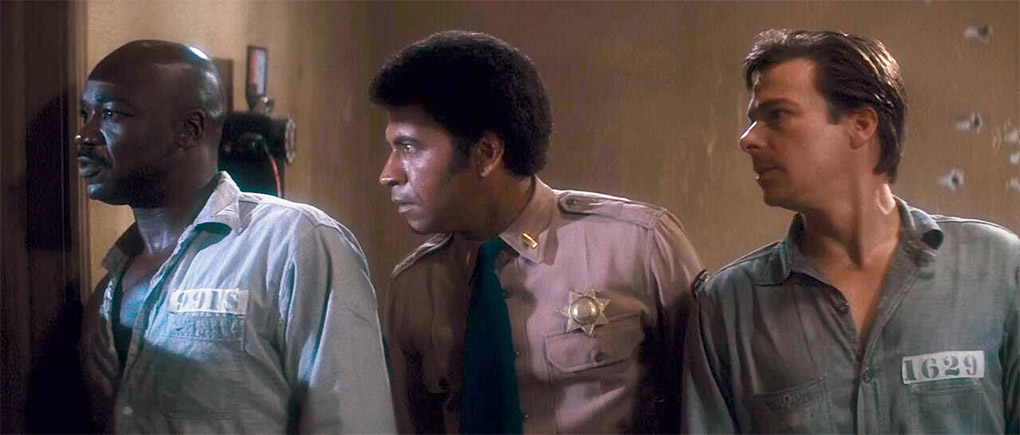 Assault on Precinct 13
Carpenter channelled his hero Howard Hawks for this down-and-dirty homage to Rio Bravo in which a disparate gang of cops and criminals unexpectedly join forces to protect a near-deserted LA precinct office from an insurgent street gang. A masterclass in sustained suspense, this wildly creative exercise in economy showcased Carpenter's extraordinary ability to achieve so much with so little.
Tuesday 15 November 2016 20:55, NFT1 | Friday 18 November 2016 18:20, NFT3

Halloween
What is left to say about the most perfect of all slasher movies that hasn't been said before? Continuing to astound and terrify, Carpenter's most-imitated work is narrative simplicity personified: a group of female babysitters are stalked by a masked assailant. But if the plot is elementary, the execution is flawless. Horror cinema would never be the same again.
Monday 17 October 2016 20:45, NFT1 | Monday 07 November 2016 20:50, NFT1
The 17 October screening will have an intro by critic and broadcaster Mark Kermode


The Fog
Perhaps the director's most purely frightening film (discuss), this slow-burn maritime shocker about an eerie mist bringing forth the spirits of the undead in a small Californian coastal town is in no rush to go anywhere. But don't let the unhurried pace fool you, Carpenter knows exactly what he's doing, subtly building an atmosphere of insidious dread with unforgettable results.
Thursday 17 November 2016 20:50, NFT1 | Sunday 27 November 2016 17:50, NFT 3
The 17 November screening will have an intro by academic and writer Roger Luckhurst

Escape from New York
Set in the (then) future of 1997, Carpenter's dystopian sci-fi actioner introduced one of cinema's most memorable anti-heroes in Snake Plissken, an ex-soldier hired to rescue the President from Manhattan Island, now a maximum security prison. Fantastically entertaining yet relentlessly bleak, boldly imaginative but unexpectedly intimate, this thrilling amalgamation of tones and textures still feels a unique as ever.

Monday 24 October 2016 20:40, NFT3 | Friday 28 October 2016 20:30, NFT 3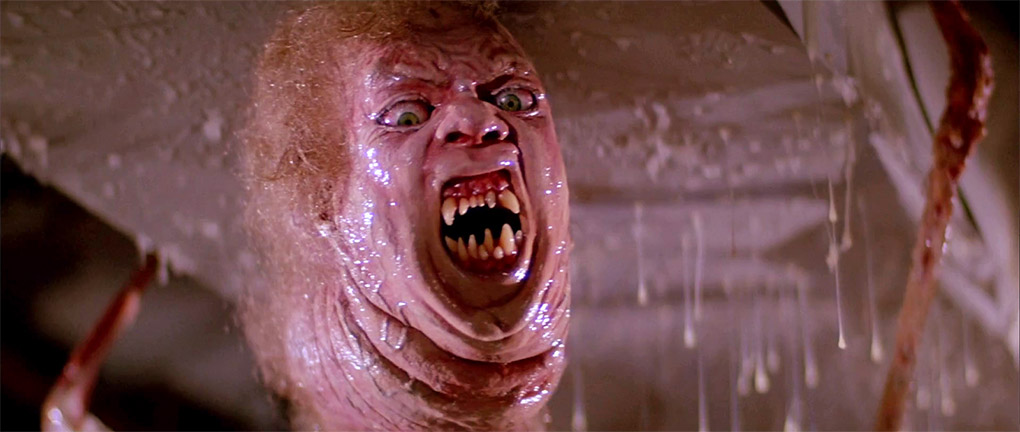 The Thing
As cold and bleak as the arctic terrains in which it's set, this sanguinary update of Howard Hawks' sci-fi classic The Thing From Another World follows a group of research scientists who fall victim to a shape-shifting alien entity. Unfathomably dismissed as puerile trash upon release, Carpenter's icy shocker is now rightfully recognised as a masterpiece of the genre.
Tuesday 01 November 2016 20:45, NFT1 | Thursday 17 November 2016 18:15, NFT1 | Sunday 20 November 2016 20:15, NFT1

Christine
Carpenter's trademark cool aesthetic proves the perfect complement to Stephen King's chrome-plated tale of a bookish teen who develops an unhealthy obsession with his 1958 Plymouth Fury, 'Christine.' A car might seem an unlikely villain for a horror movie, but Carpenter effectively, and humorously, imbues this steely beast with a genuine sense of personality, bringing her memorably to life.
Wednesday 19 October 2016 18:20, NFT1 | Thursday 20 October 2016 20:55, Studio | Sunday 23 October 2016 20:30, NFT3

Starman
Having cemented his reputation as a master of horror, Carpenter confounded expectations with a fantastical Spielbergian melodrama about an alien who befriends a human woman as he races to make his way back home, with the government hot on his heels. This sweet-natured road movie proved that Carpenter could charm audiences just as easily as scare them.
Sunday 06 November 2016 20:00, NFT3 | Wednesday 16 November 2016 18:10, NFT2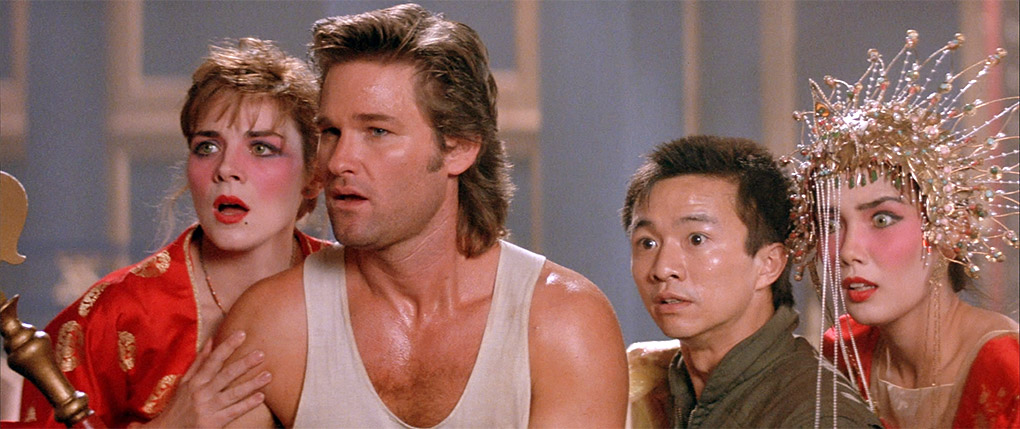 Big Trouble in Little China
A raucous action/adventure/comedy/kung fu/ghost story/monster movie (Carpenter's words) in which a blue-collar trucker finds himself entangled in a mystical battle in San Francisco's Chinatown. A box-office flop on initial release, this one-of-a-kind cult classic subsequently found an appreciative audience on home video, and now remains a firm fan favourite.
Monday 14 November 2016 20:40, NFT3 | Thursday 24 November 2016 20:45, NFT1

Prince of Darkness
Increasingly frustrated with studio interference, Carpenter made this portentous metaphysical chiller as his first independent production since Escape from New York. Written under the pseudonym Martin Quatermass (an homage to his beloved Nigel Kneale), this tale of research students discovering the liquid essence of Satan himself is pure, undiluted Carpenter – defiantly offbeat and bracingly singular in mood and pace.
Wednesday 19 October 2016 20:30, NFT3 | Saturday 22 October 2016 20:40, NFT2

They Live
Welcome to another of Carpenter's urban dystopias – this time a soulless LA in which humans are being subliminally manipulated by mind-controlling aliens. A subversive slice of anti-capitalist social commentary, it reeks of Carpenter's resentment for Reaganomics and stands out as his most political work. It also features one of the (if not the) most extraordinarily relentless fight sequences in cinema history.
Saturday 29 October 2016 20:55, NFT3 | Sunday 13 November 2016 20:30, NFT3

In the Mouth of Madness
Following the doom-laden horror of The Thing and Prince of Darkness, Carpenter completes his self-appointed 'Apocalypse Trilogy' with an homage to HP Lovecraft. Sam Neill is at his sardonic best as an investigator hired to track down a missing novelist whose work might have psychotic effects on readers. This boldly imaginative, blackly comic treat remains one of the director's most underrated films.
Wednesday 23 November 2016 20:40, NFT2 | Monday 28 November 2016 18:10, NFT3
The screening on Monday 28 Nov will be introduced by season programmer Michael Blyth

Tickets for the season can be purchased here: http://bit.ly/2cUpFFh