Janis Joplin is one of the most revered and iconic singers of all time, she electrified and thrilled millions of listeners with her powerful, soulful voice and blazed new creative trails before her tragic death at the age of 27, in 1971.
With massive hits including Me and Bobby McGee and Piece of My Heart and such classic albums as Cheap Thrills and Pearl, Janis embodied the musical and cultural revolution of the 1960s. Yet her on-stage bravado and uninhibited sexual persona hid hurt and insecurity stemming from her childhood in conservative Texas. On relocating to San Francisco and discovering the blues, she found an outlet for her pain and loneliness and fell into a community that would embrace and celebrate her talent.
Janis: Little Girl Blue brings to life Janis the paradox, both insecure and brazen, with interviews from old band members, unseen audio and video footage (some shot by legendary filmmaker D.A. Pennebaker – Dont Look Back, Ziggy Stardust and the Spiders from Mars), and readings from Janis's letters home to her parents voiced by musician/actor Chan Marshall, who performs as Cat Power. Janis: Little Girl Blue offers new understanding of a bright, complex woman whose surprising rise and sudden death changed music forever.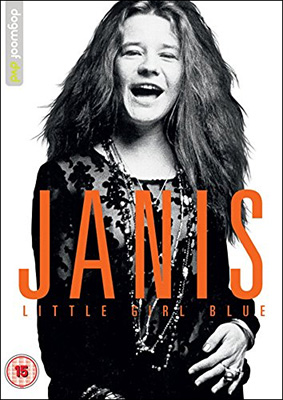 Janis: Little Girl Blue will be released on UK DVD and VOD on 9th May 2016 by Dogwoof at the RRP of £15.99.
Special features will include:
Avalon vs. The Fillmore

Big Brother Singing Acapella

Dick Cavett

Drinking with Janis

Female Lovers

Home Life

Influences

Janis and the Hells Angels

Walk of Fame Ceremony