After a short pause, Network Distributing have announced another two titles in their ongoing 'The British Film' collection: the 1950 thriller Cairo Road and 1959 drama Violent Moment. Both will be released on DVD, well, next week!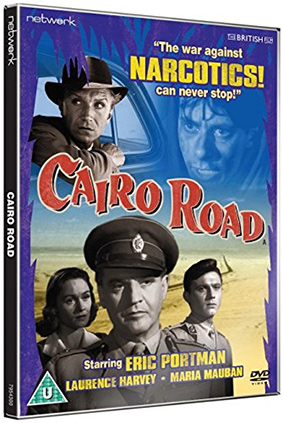 Cario Road (1950)
Mystery, intrigue and the thrill of the chase are everyday elements in this exciting and exotic thriller based on the struggle to contain the narcotics trade in Egypt.
Based on real cases from the files of Egypt's Anti-Narcotics Bureau, Cairo Road stars Eric Portman (A Canterbury Tale, 49th Parallel) as Colonel Youssef Bey, a police chief fanatical in his aim to stem the flow of drugs into his country and bring the traffickers to justice. Laurence Harvey (The Manchurian Candidate, The Alamo) features in an early role as dedicated junior officer Mourad, with French star Maria Mauban (Journey To Italy, Village Feud) in a sympathetic performance as Mourad's wife, Marie.
Filmed on location in Cairo, Port Said and Suez, Cairo Road is featured here in a brand-new transfer from original film elements, in its as-exhibited theatrical aspect ratio.
Cairo Road will be released on UK DVD on 11th May 2015 at the RRP of £9.99, courtesy of Network's 'The British Film' collection.
Special features will be:
Image gallery
Original promotional material PDF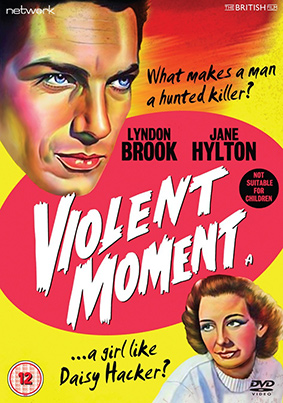 Violent Moment (1959)
Lyndon Brook (Reach For The Sky, The Purple Plain) plays a man on the run from his own past in this taut British drama from the late '50s.
Douglas Hacker, a wartime army deserter, is lying low in a shabby flat with his girlfriend Daisy and the couple's small son, Jiffy. Returning home with a toy for Jiffy's second birthday, Hacker learns that Daisy has had the boy adopted. When she refuses to tell him where the boy is, he strangles Daisy and goes on the run.
Featuring the directorial debut of cult director Sidney Hayers (Night Of The Eagle) and a screenplay by Oscar nominee Peter Barnes (Enchanted April), Violent Moment is featured here in its as-exhibited theatrical aspect ratio. The film elements were physically edited in the 1960s to replace the original titles with ones for the Edgar Wallace Mystery series and it is from these film elements that this brand-new transfer has been made. The original titles are included as a separate special feature.
Violent Moment will be released on DVD on 11th May 2015 at the RRP of £9.99, courtesy of Network's 'The British Film' collection.
Special features will be:
Original opening titles
Original theatrical trailer
Image gallery