For the French people, Radio France is a cultural gem that beats at the heart of the nation from its large broadcasting house in Paris, the Maison de la Radio.
Acclaimed documentarian Nicolas Philibert (Nénette, Être et Avoir) takes a charming and insightful look at a national institution that is usually only heard. Witness the discussion, debate, wit, creation and philanthropy that occurs on and off air at France's most beloved radio station, occupying the day-to-day lives of the employees and, in turn, millions of listeners' as well.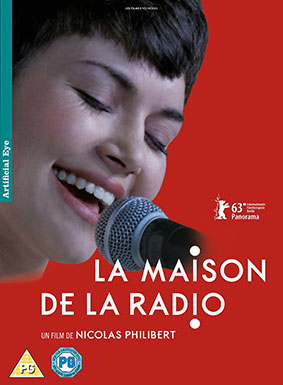 Opinion has been a little divided when it comes to Philibert's latest film, with Sight & Sound describing it as "Funny, touching and revealing," while Slant Magazine calling it "rather pedestrian" and Little White Lies suggesting it was a lesser Philibert film. You can check out for yourself on 23rd March when it arrives on UK Blu-ray and DVD from Artificial Eye at the RRP of £19.99 for the Blu-ray and £15.99 for the DVD.
The only extra features listed is a theatrical trailer. Which we presume will be a little like this one...