In the compelling tale of obsession that is the 1950 Les enfants terribles, teenage siblings Paul and Elisabeth create an intense, private world in their shared room. They live, sleep, bicker and play out erotically charged games within their chambre, without heed to the world around them. However, when outsiders intrude into their disturbingly private realm, the scene is set for tragedy.
Newly restored, this French classic comes to Blu-ray on 13 December with extras including a new commentary by Adrian Martin. The mercurial, multi-talented Jean Cocteau provides the screenplay, adapted from his own haunting novel, while the single-minded, self-sufficient Jean-Pierre Melville directs. Despite their clashes on set, what emerges is a unique film that is as true to Cocteau's vision as it is to Melville's.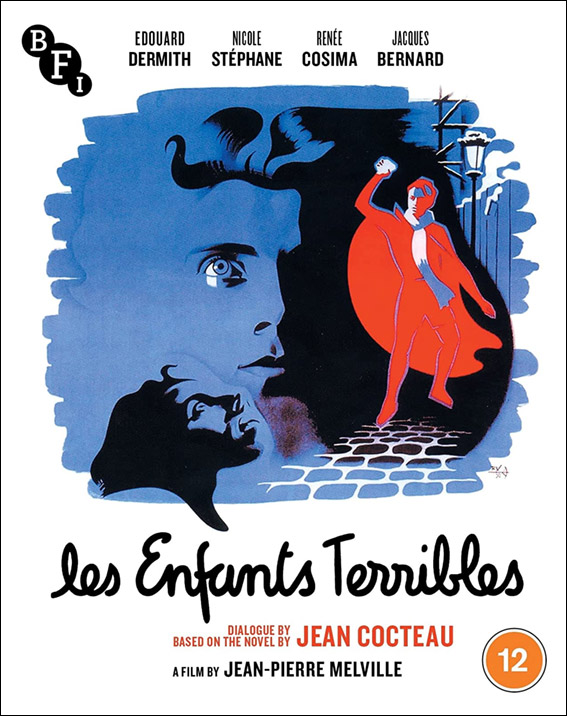 Les enfants terribles will be released on UK Blu-ray by the BFI on 13 December 2021 at the RRP of £19.99.
BLU-RAY FEATURES:
Newly remastered in 4K and presented in High Definition
Commentary by Gilbert Adair (2004): archive commentary track by the novelist and film critic, whose novel The Holy Innocents was inspired by Les enfants terribles 
Commentary by Adrian Martin (2021): newly commissioned commentary track by the film scholar
Ginette Vincendeau on Jean-Pierre Melville (2004, 19 mins): the film scholar and author of Jean-Pierre Melville: An American in Paris on the filmmakers background and the recurring themes in his work
Volker Schlöndorff interview (2004, 10 mins): the filmmaker discusses his apprenticeship under Jean-Pierre Melville
Trailer
Gallery
**First pressing only** Illustrated booklet with new writing on the film by Dr Deborah Allison, an article and responding letter about the film from Sight and Sound in 1952 and 1953, director and writer biographies, notes on the extras and credits