Eureka! has announced its February 2022 line-up today. Featured in this announcement are Joe May's lavish adventure thriller Indian Tomb, written by Thea von Harbou and Fritz Lang; and the buddy-cop action comedy Skinny Tiger and Fatty Dragon starring Sammo Hung, Karl Maka and Lau Kar-wing.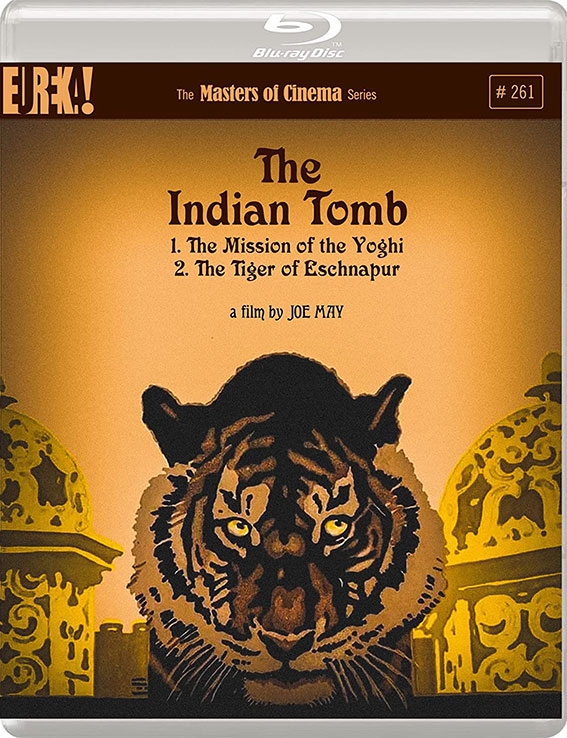 THE INDIAN TOMB (West Germany | France | Italy 1959)
One of the grandest German epics of the silent era, Joe May's two-part adaptation of Thea von Harbou's 1918 novel is an artistic triumph. Rich in exotic imagery and mysticism, The Indian Tomb [Das Indische Grabmal] is a stunning epic and a thrilling adventure. Masters of Cinema will be presenting the film across two Blu-ray discs, fully restored in 2K and available for the first time ever in the UK.  It will be released on 24 February 2022 to mark the 100th Anniversary of the film.
2-DISC BLU-RAY FEATURES:
Disc 1 – The Mission of the Yoghi
Disc 2 – The Tiger of Eschnapur
Both parts presented in 1080p HD, across two Blu-ray discs from 2K restorations undertaken by the Murnau foundation (FWMS)
Musical Score (2018) by Irena and Vojtěch Havel
Optional English subtitles
Brand New video essay by David Cairns & Fiona Watson
A collector's booklet featuring new writing on the film by Philip Kemp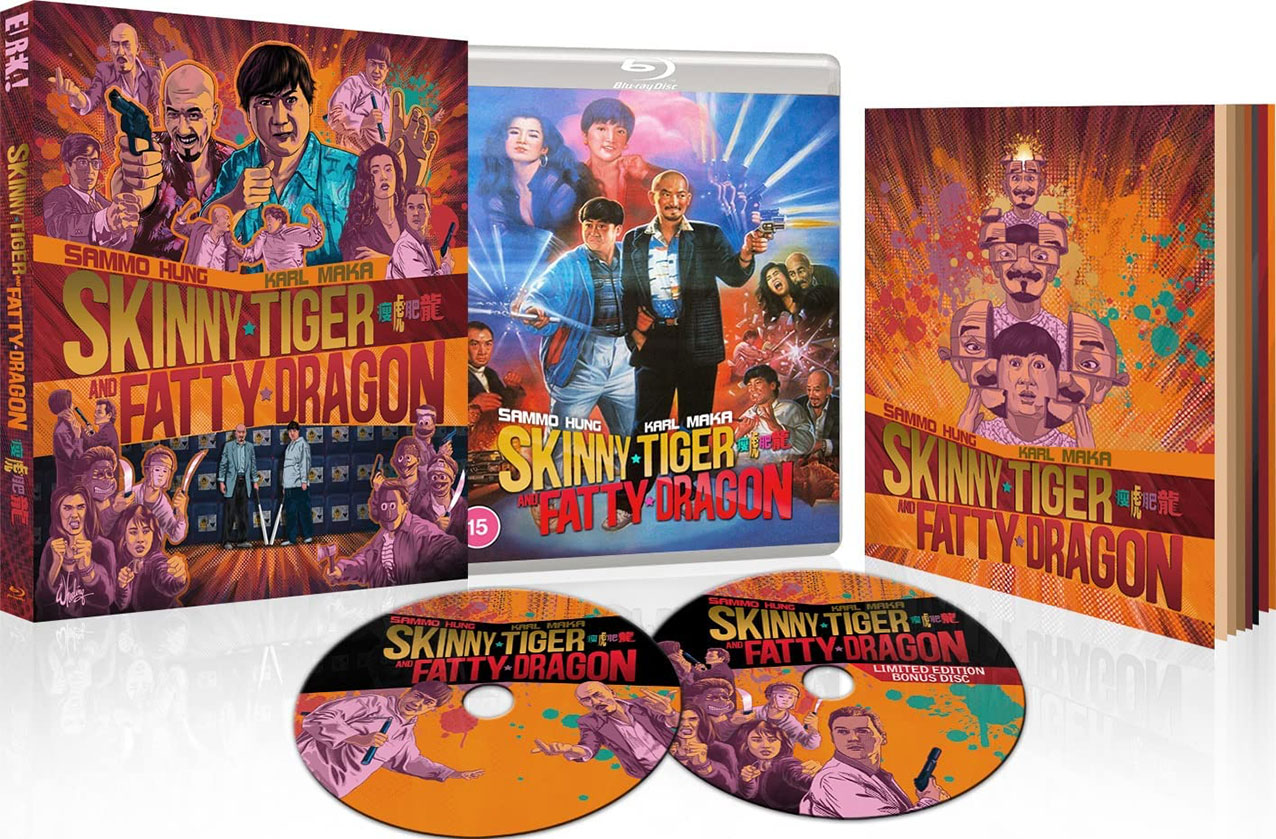 SKINNY TIGER AND FATTY DRAGON (Hong Kong 1990)
Sammo Hung invokes the spirit of Bruce Lee in Skinny Tiger and Fatty Dragon [Sau foo fei lung], playing a cop obsessed with the physical legacy of "The Little Dragon". Combining brilliantly choreographed fight sequences and infectious physical comedy, this tour-de-force comedy-adventure showcases incredible action tributes to the films of Bruce Lee. Skinny Tiger and Fatty Dragon makes its UK debut on Blu-ray from a brand new 2K restoration. Released as part of the Eureka Classics range on 24 February 2022 in a Limited-edition 2-Disc set (3000 copies only) featuring I Am The White Tiger; a documentary on the career of stuntman, martial artist, and action director Mark Houghton; making its worldwide debut on Blu-ray.
2-DISC LIMITED EDITION BLU-RAY FEATURES:
Limited Edition Two Disc Set - 3000 copies
Limited Edition O-Card slipcase featuring new artwork by Darren Wheeling
Limited Edition Bonus Disc: I Am The White Tiger (2018, dir. Chiu Lee)
A Limited Edition collector's booklet featuring new writing by James Oliver
Original Cantonese mono audio
Optional English dubbed audio
Optional English Subtitles, newly translated for this release
Brand new feature length audio commentary by Asian film expert Frank Djeng (NY Asian Film Festival) and martial artist / actor Robert "Bobby" Samuels
Brand new feature length audio commentary by action cinema experts Mike Leeder & Arne Venema
Brand new interview with stuntman and martial artist Mark Houghton
Archival interview with director Lau Kar-wing
Archival interview with actor, stuntman, and action choreographer Ridley Tsui
Deleted Scene
Trailers
*All extras subject to change*