A massive Japanese hit, and acclaimed by One Cut of the Dead director Shinichiro Ueda as a worthy successor to his continuous one-take sensation, Beyond the Infinite Two Minutes is a time travel suspense comedy that is been praised by all worldwide!
Café owner Kato discovers that his PC monitor shows what will happen two minutes in the future. Another screen downstairs in his café shows the past of two minutes ago. His friends decide to place the two mysterious devices opposite each other, which creates a loop to see into the future. Naturally, chaos ensues.
The micro-budget debut feature from Junta Yamaguchi, Beyond the Infinite Two Minutes is a delightfully light hearted flick shot in one take on an iPhone about five innocent heartwarming friends who discover the art of time traveling!
"Mind-blowing in every sense of the word, from its twisty time-jumping narrative, to its incredibly impressive no frills production; Beyond the Infinite Two Minutes should be taught in film schools all over the world as the absolute apex of the micro-budget form." – HeyUGuys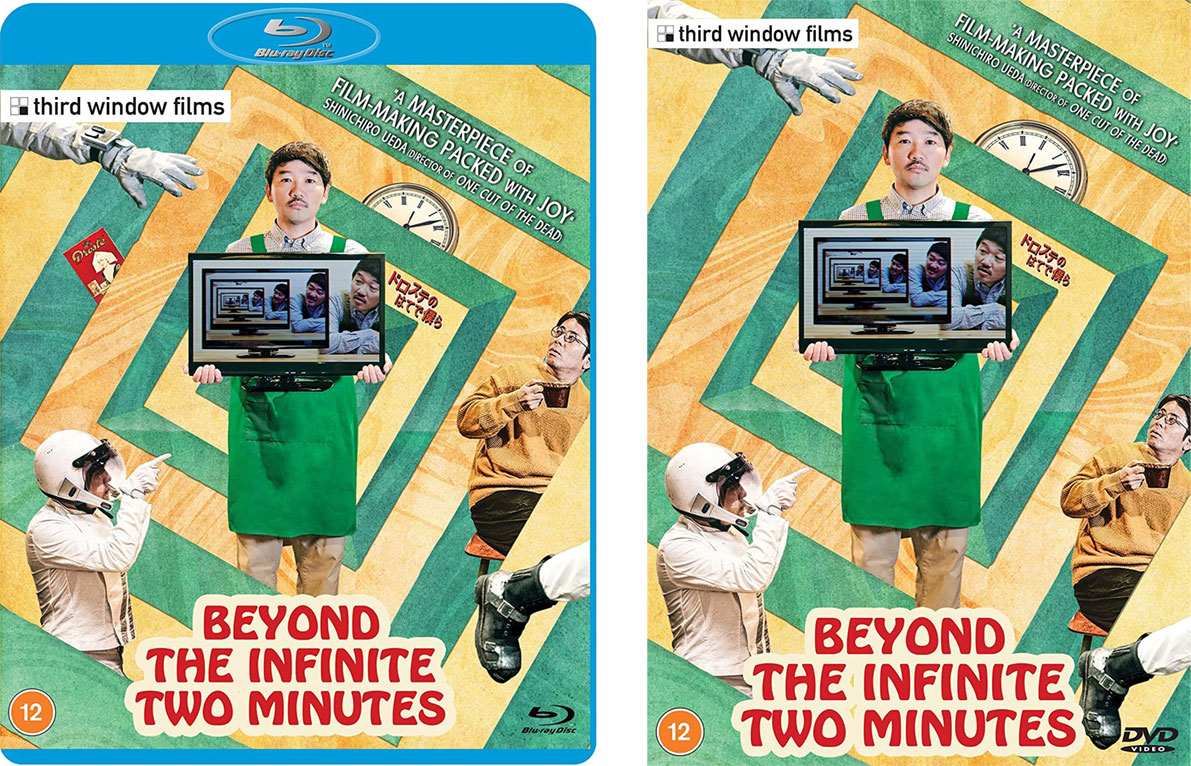 Beyond the Infinite Two Minutes will be released on UK Blu-ray and DVD on 15 November 2021 by Third Window Films at the RRP of £19.99 for the Blu-ray and £12.99 for the DVD.
SPECIAL FEATURES:
Howling Short film
Making Of featurette
Interview with director Junta Yamaguchi