Following its lauded European Premiere at FrightFest, 101 Films has announced details of Amber Sealey's No Man of God Special Edition Blu-ray, to be released in October alongside a standard DVD release. The film is available now on digital platforms.
Delve into the dark and twisted mind of one of America's most notorious serial killers – Ted Bundy – in No Man of God, a darkly disturbing feature that follows a rarely seen moment in criminal history, after Bundy was sentenced to death and waited to meet his maker, the FBI sent in one of their top analysts to interrogate the murderer to try and find out the full extent of his crimes, his motives and to find answers for his heinous crimes to help the victims' families.
Directed by Amber Sealey (How to Cheat), based on actual interview transcripts, the critically acclaimed film features outstanding performances from a stellar cast that sees Elijah Wood (The Lord of the Rings, Eternal Sunshine of the Spotless Mind) as FBI analyst Bill Hagmaier, the man tasked by FBI boss (Robert Patrick) to get inside the mind of the infamous killer, Ted Bundy played in an unnervingly convincing turn by Luke Kirby (The Marvelous Mrs. Maisel, Halloween: Resurrection).
Bundy's reign of terror – that saw him kidnap, rape and murder many young women and girls, across numerous states and many years – ended with multiple death sentences, with the full extent of his crimes still to be realised. Bill Hagmaier was tasked with understanding how truly dangerous Bundy was and to give solace to victims' families. Taken from real-life transcripts and revolving around a singular interrogation room, the mind of Bundy is explored in a lesser known period of his life on death row, from 1984 to the day of his execution in 1989. With time running out before the serial killer is given the chair, will Hagmaier be able to get closure for the families searching for answers?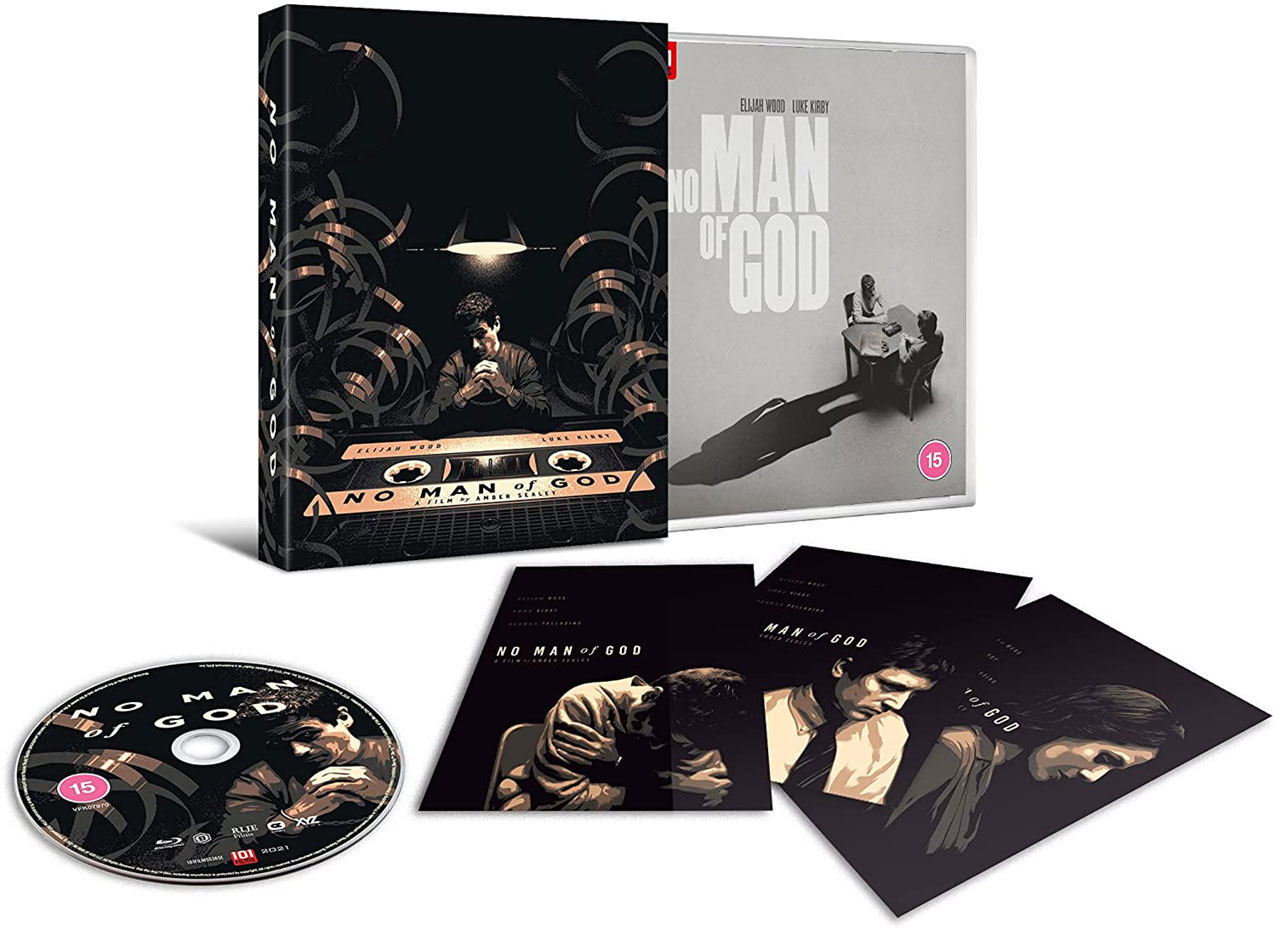 No Man of God will be released on Limited Edition Blu-ray and standard DVD on 25 October 2021 by 101 Films. The RRP of either has yet to be confirmed.
LIMITED EDITION BLU-RAY CONTENTS:
Interview with Elijah Wood
Interview with Luke Kirby
Interview with Aleksa Palladino
Limited edition rigid-box packaging with brand-new commissioned art by Thomas Walker
Limited edition artcards