Following the 2019 release of the first Best of British Transport Films collection, celebrating the unit's 70th anniversary, this second 2-disc Blu-ray compilation gathers together 20 films made from 1950-1982, representing the cream of the esteemed BTF library. Newly remastered to 2K by the BFI from original film materials, the set's highlights include Bridge of Song (1955), Holiday (1957) and Geoffrey Jones' Snow (1963).
The set is released on 27 September at the RRP of £24.99, with the first pressing containing a 28-page booklet with notes on all the films and an introductory essay by Steven Foxon, curator of non-fiction at the BFI National Archive.
British Transport Films was established in 1949 to focus a spotlight on transport as a nationalised undertaking. Over a period of more than 35 years, BTF produced an unrivalled documentary film legacy for generations of film and transport enthusiasts. The BFI's DVD collections of BTF films are amongst the label's all-time best sellers; this new volume makes more of the films available on Blu-ray.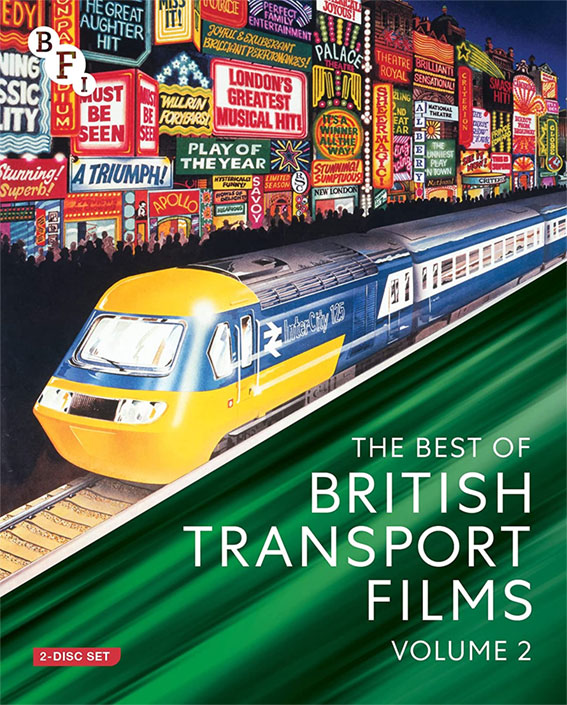 THE FILMS:
DISC 1 
The Wealth of the World: Transport (1950) 
Berth 24 (1950) 
Ocean Terminal (1952) 
Bridge of Song (1955) 
A Day of One's Own (1955) 
Link Span (1956) 
Holiday (1957) 
The England of Elizabeth (1957) 
Journey into Spring (1957) 
I'm a Litter Basket (1959)
DISC 2 
Under the River (1959) 
Snow (1963) 
Reshaping British Railways (1963) 
Thirty Million Letters (1963) 
Glasgow Belongs to Me (1966) 
Contact with the Heart of England (1967) 
The Site in the Sea (1970) 
E for Experimental (1975) 
Promises promises… (1982) 
Inter-City 1250 (1982)