Acorn Media International has announced the September Blu-ray, DVD and Digital release of two horror titles, Emilio Portes' Belzebuth and Demián Rugna's Terrified.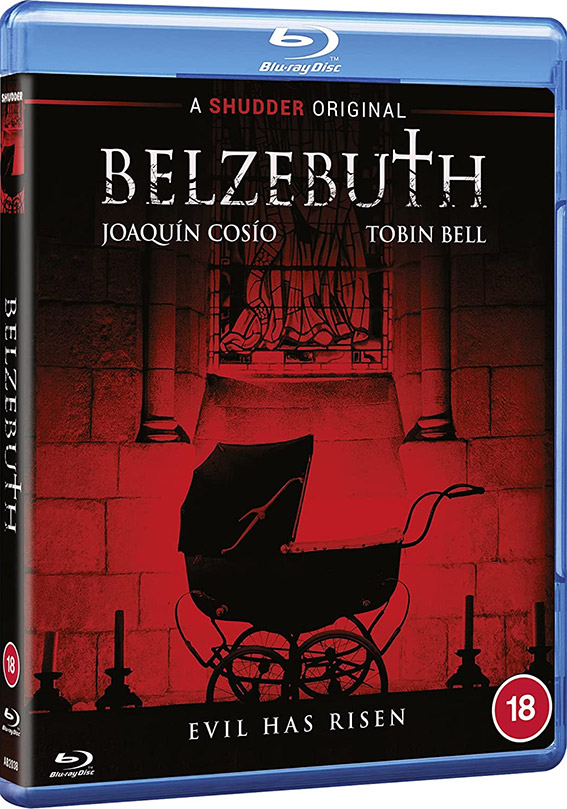 BELZEBUTH (2017) | Blu-ray (£19.99), DVD (£15.99) & Digital | 13 September 2021
Pray for mercy, evil has risen in Emilio Portes' Belzebuth, a chilling Shudder Original gore-fest that descends to the depths of hell. The film is set for its UK Blu-ray debut from Acorn Media International and will also be available on DVD and digital.
Horror legend, Saw's Tobin Bell (Mississippi Burning) stars alongside Narcos: Mexico star Joaquín Cosio (Quantum of Solace) and Tate Ellington (Sinister 2) in this darkly disturbing, gruesome Mexican/English film that will strike the fear of God into you.
After the loss of his own child, Special Agent Emmanuel Ritter (Cosio) is called in to lead an investigation into a spate of deeply disturbing deaths involving young children. Things take an ominous turn when a former Vatican priest (Bell) is enlisted to help. When he uncovers a link to an ancient demon – the most evil one of all – the descent into twisted terror begins.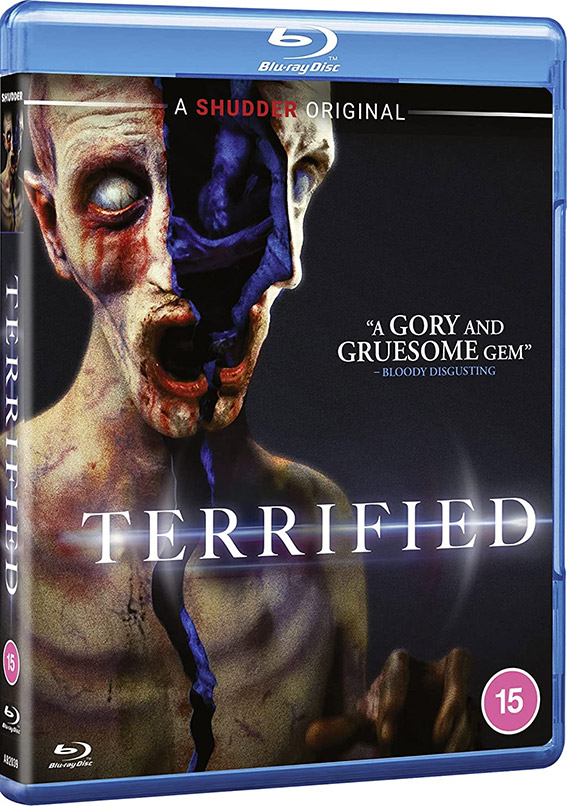 TERRIFIED [ATERRADOS] (2017) | Blu-ray (£19.99), DVD (£15.99) & Digital | 13 September 2021
You'll be Terrified as writer/ director Demián Rugna's (The Last Gateway, You Don't Know Who You're Talking To) nightmare inducing horror makes its UK Blu-ray, DVD and digital debut from Acorn Media International in conjunction with Shudder in September 2021.
Voices in the kitchen, furniture shaking at night, corpses moving seemingly of their own accord… in a quiet suburban street in Buenos Aires, strange occurrences convince the residents that they're being haunted. Following levitating bodies and murderous threats from an unseen entity, neighbours Clara, Walter and Alicia get together to tackle the problem. But as things get more and more sinister, they start to see how truly dangerous the presence really is. When a paranormal investigator is brought in, they hope he'll get to the root of their neighbourhood nightmare… but dark spirits don't like being disturbed and things take a dark and deadly turn.
Neither title has any listed special features. A bit of a shame if this is actually the case, but we shall see.