Jean Renoir's intoxicating first colour feature – shot entirely on location in India and decribed by Martin Scorsese as "one of the most beautiful colour films ever made" – is a lyrical adaptation of Rumer Godden's autobiographical coming-of-age tale, of an adolescent girl living with her English family on the banks of West Bengal during the waning years of British colonial life.
Previously released on DVD, the BFI now brings The River to Blu-ray for its 70th Anniversary. Numerous extras include Roberto Rossellini's 1959 film about India (part-documentary, part-fiction) and Around India with a Movie Camera, which features some of the earliest surviving film of India, drawn exclusively from the BFI National Archive.
Exquisitely shot in luminous Technicolor by Renoir's nephew Claude, The River is a visual tour de force and a glorious, meditative tribute to the sights and sounds of Indian culture.
Perhaps Renoir's most symbolic and spiritual film, displaying great humanity and refreshing simplicity, The River received tremendous international acclaim and remains one of his most popular films.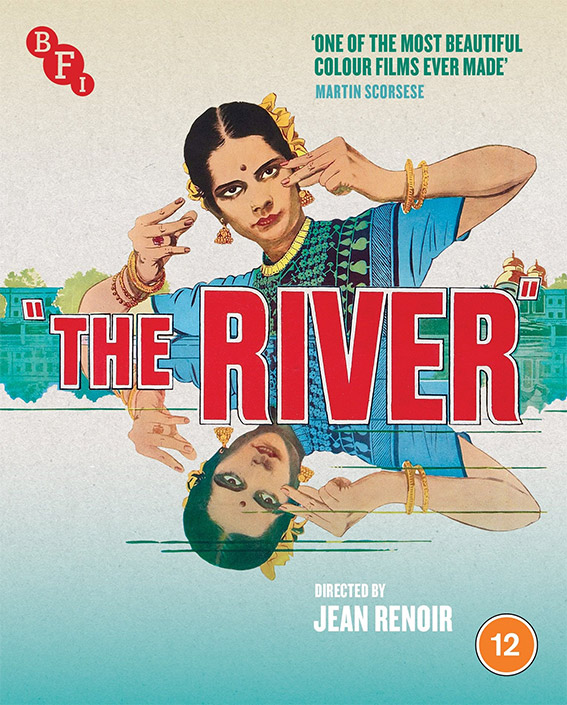 The River will be released as a Limited Edition 2-disc Blu-ray by the BFI on 30 August 2021 at the RRP of £22.99, with a simultaneous release on iTunes and Amazon Prime.
BLU-RAY SPECIAL FEATURES:
India Matri Bhumi (1959, 90 mins): Roberto Rossellini's part-documentary, part-fiction portrait of India
Around India with a Movie Camera (Sandhya Suri, 2018, 73 mins): drawn exclusively from the BFI National Archive and featuring some of the earliest surviving film of India
Around the River (Arnaud Mandagaran, 2008, 60 mins): a documentary about the production of The River
Introduction by Kumar Shahani (2006, 16 mins): introduction by the Indian director and screenwriter
Villenour (French India: Territory of Pondicherry) (1914, 4 mins): a travelogue by Pathé Frères with gorgeous stencil-coloured images of French India
Manufacturing Ropes and Marine Cables at Howrah, Near Calcutta (1908, 8 mins): an instructional film by Pathé Frères depicting the jute industry
Trailer
Stills gallery
2-disc limited edition of 3,000 copies
Illustrated booklet with essays by David Thompson and Dina Iordanova, an interview with Rumer Godden by David Thompson, an archival feature 'Renoir in Calcutta' by Satyajit Ray, notes on the special features and full credits