Genre specialist label Shameless – whose early DVD releases we used to review with enthusiastic regularity – presents Lucio 'The Godfather of Gore' Fulci's The Psychic (aka Murder To the Tune of the Seven Black Notes) like never seen before, extensively restored from new 2K-scanned materials.
Jennifer O'Neill, fresh from Luchino Visconti's The Innocent, plays Virginia, a woman who has had psychic powers since childhood when she sensed her mother's suicide… Now newly-married, Virginia becomes plagued by waking visions of bloody deaths and meaningless torment. With the aid of her parapsychologist friend (Marc Porel), she tries to uncover the meaning of the horrific visions only to discover they are premonitions of future deaths…
Get ready for a Hitchcockian whodunit like no other. From the visionary Lucio Fulci, enter the disjointed universe of The Psychic where reality and dreams, the dead and the living, the past and present are all interconnected. In the words of Stephen Thrower, "The Psychic deserves careful consideration as one of Fulci's best films."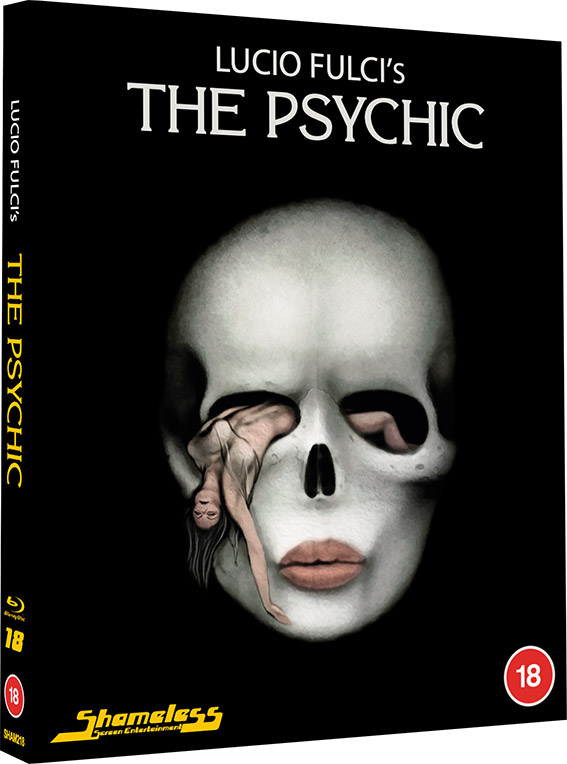 The Psychic will be released on Blu-ray and On-Demand by Shameless Films on 9 August 2021 at the UK price of £18.50 if ordered directly from Shameless.
SHAMELESS BLU-RAY CONTENTS:
Extensively restored in 2k from a new scan
Limited edition numbered O-Card (first 2,000 units)
English and alternative Italian audio
Revised English subtitles
Touching Fate – A new exclusive interview of Antonella Fulci about The Psychic
Daddy Dearest – An interview with Antonella Fulci about her father Lucio Fulci
Restoration process for The Psychic – showing different stages
Escape from Doom – An interview with writer Dardano Sacchetti on working with Fulci
Behind the Wall – An interview with Fabio Frizzi on scoring The Psychic (the music later used by Tarantino)
Here's the official trailer, but be aware that it is age restricted and YouTube may ask for the sort of verification we at Outsider refuse to hand over because we don't YouTube any fursther than we could throw it. It's up to you.