Planes, trains and landmark names arrive on Blu-ray this autumn with the BFI's announcement of a pair of exciting Blu-ray releases for 27 September 2021. It's time to enjoy the landmark Powell and Pressburger classic, One of Our Aircraft is Missing and jump aboard a second volume of classic films from the extensive British Transport Films collection with The Best of British Transport Films, Vol. 2.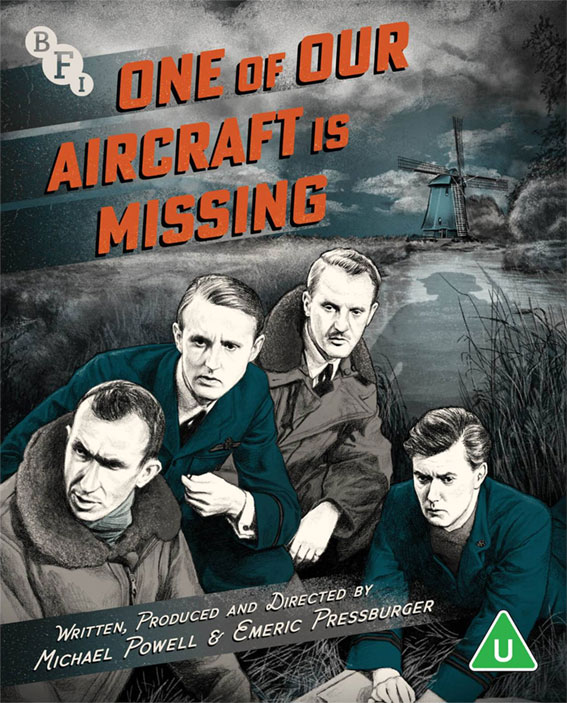 Written, produced and directed by Michael Powell and Emeric Pressburger (The Red Shoes, A Matter of Life and Death), One of Our Aircraft is Missing (1942) is an intense and suspenseful tale of wartime valour and heroism. The first film to feature the duo's famous joint credit, the BFI is delighted to be presenting this landmark title on Blu-ray in a bumper collector's edition this September.
BLU-RAY FEATURES:
Limited edition (4,000 units): packaged with a re-production of the original storybook based on the film by Emeric Pressburger
Newly recorded audio commentary by film scholar Ian Christie
An Airman's Letter to His Mother (1941, 5mins): Michael Powell's powerful propaganda short, narrated by John Gielgud
The Volunteer (1944, 42mins): an entertaining look at the Fleet Air Arm, directed by Powell & Pressburger and starring the legendary Ralph Richardson
Target for Tonight (1941, 50mins): a record of a Wellington bomber's mission over Germany
The Biter Bit (1943, 14mins): a glowing tribute to the Allied bombing campaign, narrated by Ralph Richardson
Image gallery
Newly commissioned sleeve art by Jennifer Dionisio
**FIRST PRESSING ONLY** Fully illustrated booklet with new essays by Ian Christie and Professor Sarah Street, writing on the extras by Alex Prideaux and full film credits
This Blu-ray edition will retail at £17.99 and can be pre-ordered directly from the BFI shop here.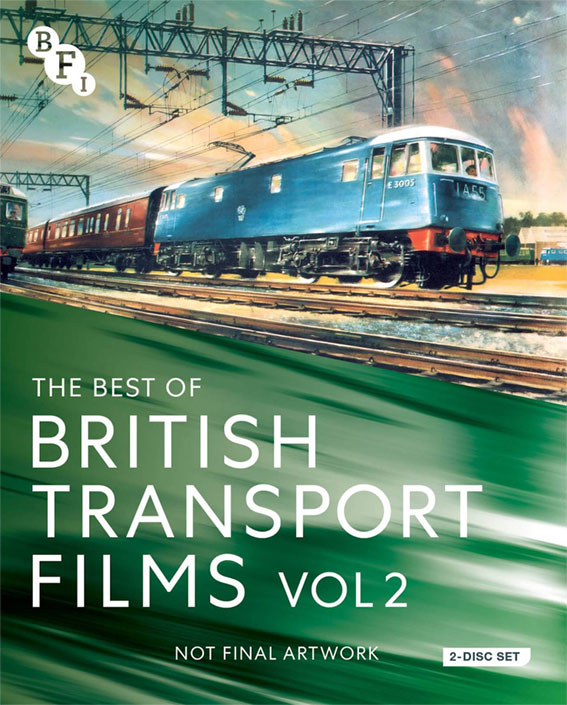 September also sees a second collection of classic transport documentaries arrive on BFI Blu-ray. Representing some of the BTF collection's most celebrated titles, The Best of British Transport Films, Volume 2  includes 21 films across 2 discs. Featured titles include perennial favourites such as Bridge of Song (1955), Holiday (1957), Snow (1963) and Glasgow Belongs to Me (1966), alongside less familiar titles that span over 30 years of BTF filmmaking – all presented in High Definition for the very first time.:
REMASTERED FILMS INCLUDE:
ransport (1950, 21mins) 
Berth 24 (1950, 40mins)
Bridge of Song (1955, 15mins) 
A Day of One's Own (1955, 20mins) 
Holiday (1957, 18mins) 
The England of Elizabeth (1957, 27mins) 
I'm a Litter Basket (1959, 7mins) 
Under the River (1959, 27mins) 
Link Span (1956, 23mins) 
Journey Into Spring (1957, 30mins) 
Snow (1963, 8mins) 
Reshaping British Railways (1963, 23mins) 
Thirty Million Letters (1963, 30mins) 
Glasgow Belongs to Me (1966, 17mins) 
Contact With The Heart of England (1967, 9mins) 
The Site in the Sea (1970, 35mins) 
E for Experimental (1975, 20mins) 
Inter-City 125 (1976, 23mins) 
Promises Promises (1982, 23mins) 
Inter-City 1250 (1982, 4mins)
This 2-disc Blu-ray set will retail at £19.99 and can be pre-ordered directly from the BFI shop here.