Two of Britain's most notorious brothers The Krays were taken on by another famous pair of siblings The Kemps in Peter Medak's big screen gangster biopic. Originally released in 1990 the film has gone on to gain cult status and is now set for a Limited Edition Blu-ray release from Second Sight Films this summer.
Gary and Martin Kemp were 80s music sensations, as part of the band Spandau Ballet they were internationally acclaimed with a huge fanbase... but when they made their big screen debut, people questioned whether they'd cut the mustard. They proved the doubters wrong with their powerhouse performances, as the infamous twins Ronnie and Reggie Kray and were supported by a stand-out cast including an impressive performance by award-winning actor Billie Whitelaw (The Omen) as their good old Mum.
From their humble East End beginnings, Ronnie and Reggie Kray became the most notorious figures in London's gangland underworld. From extortion to murder, their horrific brutality became legendary and throughout the 50s and 60s they ruled by fear, until life sentences in 1969 finally ended their bloody reign of terror.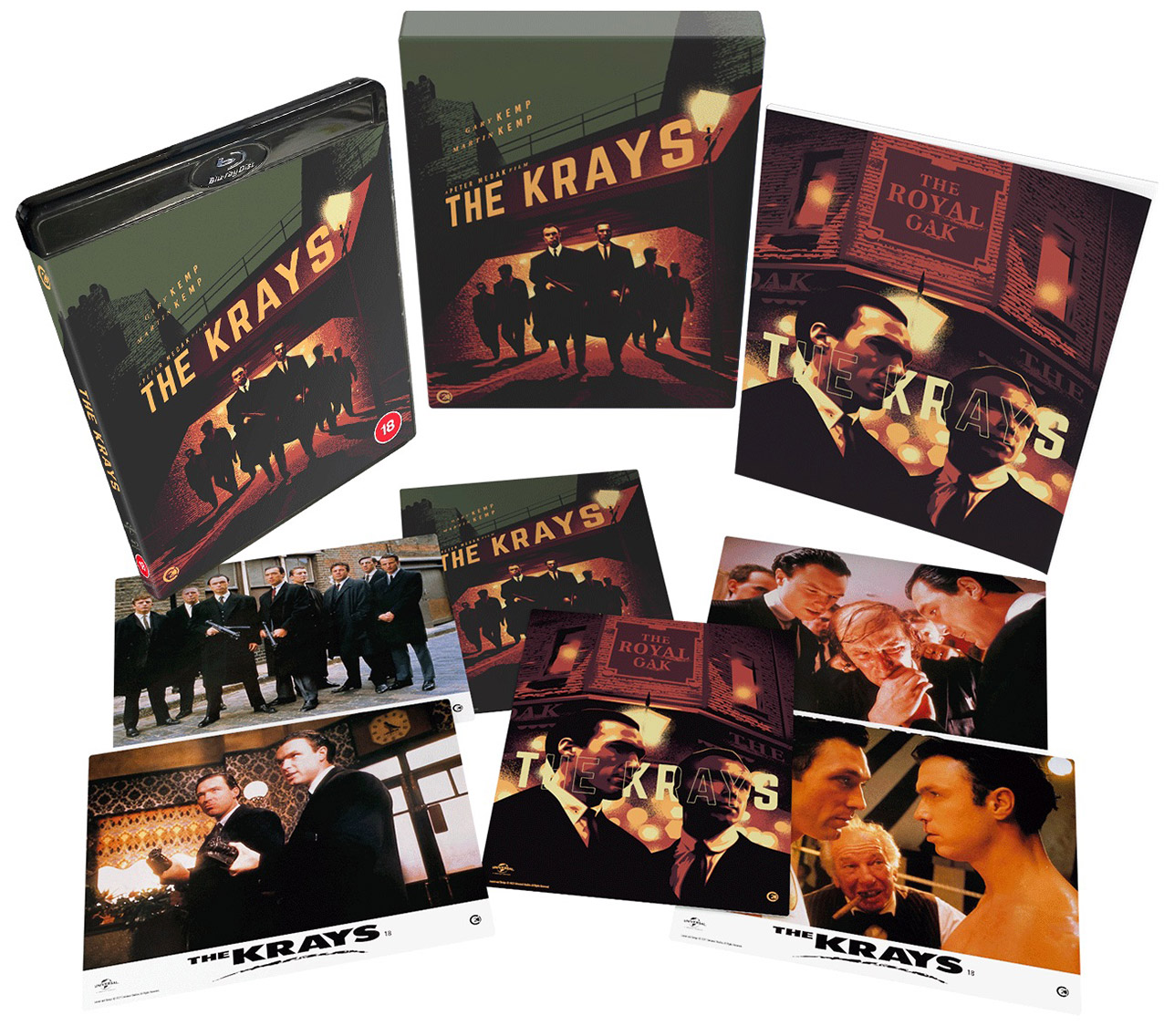 The Krays will be released as a Limited Edition UK Blu-ray on 12 July 2021 by Second Sight Films for £23.99 if you preorder it from the Second Sight shop.
LIMITED EDITION CONTENTS:
Rigid slipcase 

Perfect-bound booklet with new essays by Andrew Graves, Neil Mitchell and Shelagh Rowan-Legg 

Six collectors' art cards
BLU-RAY SPECIAL FEATURES:
East End Medak: a new interview with Director Peter Medak
Burdis Meets The Krays: a new interview with Producer Ray Burdis
Writing The Krays: a new audio interview with writer Philip Ridley
New audio commentary by film historian Scott Harrison
Archive audio commentary by Peter Medak, Gary Kemp and Martin Kemp
BFI 2015 Q&A with Gary Kemp, Martin Kemp, Kate Hardie, Peter Medak and Philip Ridley