Eureka Entertainment has announced a trio of Blu-ray releases for Augusts 2021: a collection of three restored silent films in Early Universal Vol. 1; Ethiopian drama, Running Against The Wind; and John Frankenheimer-directed environmental horror, Prophecy.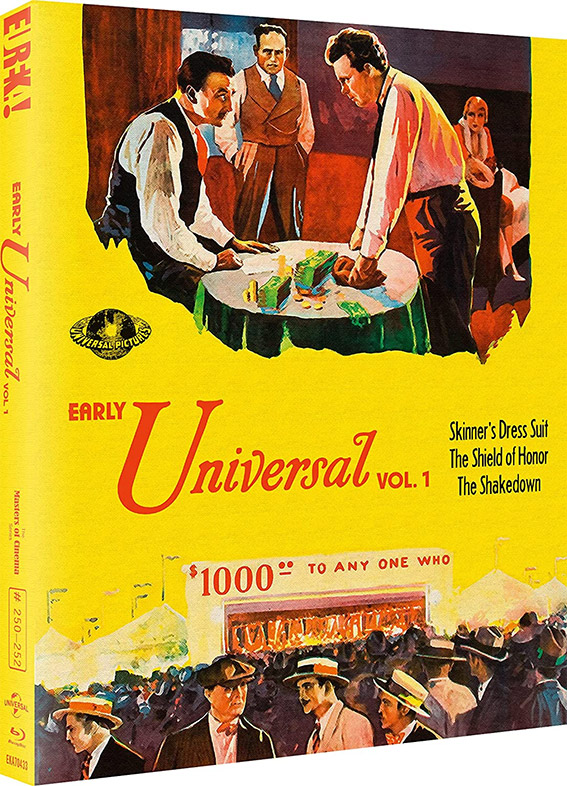 EARLY UNIVERSAL VOL. 1 (USA 1926-1929) | Blu-ray | 16 August 2021 | £20.99
The Masters of Cinema Series presents three early silent features from Universal Pictures, all fully restored as part of the studio's ongoing restoration program.
Skinner's Dress Suit (dir. William A. Seiter, 1926) – Reginald Denny stars as a shy clerk who asks his boss for a raise at the urging of his wife. His request is rejected, but he lies to his wife, who immediately goes out and buys an expensive suit, an act that upends his once-ordered life.
The Shield of Honor (dir. Emory Johnson, 1927) – The LAPD has a new method of fighting crime, the Air Police! Their newest recruit, young hotshot pilot Jack MacDowell (Neil Hamilton), is tasked with catching a gang of jewellery thieves.
The Shakedown (dir. William Wyler, 1929) – Dave Roberts (James Murray) is a fighter better known for taking falls in fixed fights than for taking home the prize money. But then he falls head-over-heels for a fiery waitress (Barbara Kent) and a rough-and-tumble orphan (Jack Hanlon), and he begins to dramatically alter his life inside and outside of the ring.
BLU-RAY FEATURES:
Limited Edition O-Card slipcase [2000 copies]
1080p presentation on Blu-ray from restorations undertaken by Universal Pictures (Skinner's Dress Suit and The Shakedown restored in 4K, The Shield of Honor restored in 2K)
Skinner's Dress Suit – score by Leo Birenberg
The Shield of Honor – score by Alex Kovacs
The Shakedown – score by Michael Gatt
Audio Commentary tracks on all three features
A collection of additional materials from the early era of Universal Pictures, with complimentary analysis by silent film experts and historians
A collector's booklet featuring new writing on the films included in this set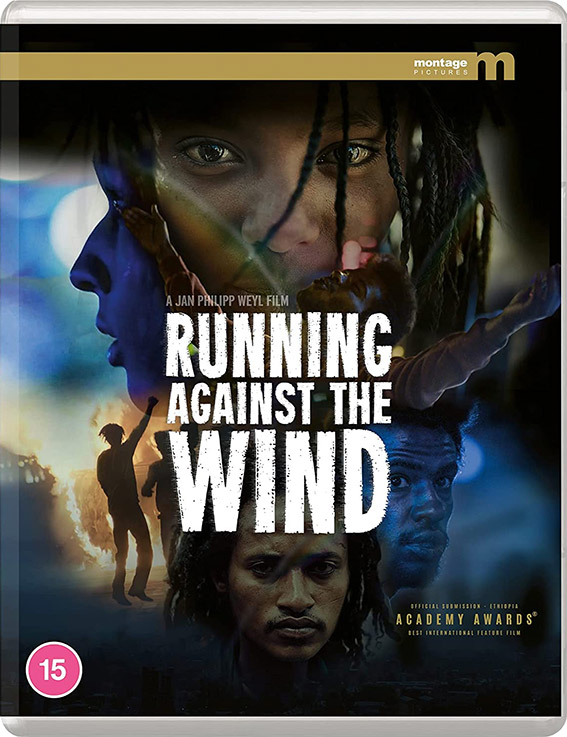 RUNNING AGAINST THE WIND (Ethiopia 2019) | Blu-ray | 9 August 2021 | £12.99
In Ethiopia, two young men are racing to make their dreams come true.
Two twelve-year-old boys grow up together in a remote village – until a single photo changes their lives forever: Solomon heads for Addis Ababa to become a photographer. Abdi remains at home and trains to fulfil his dream of matching the sport successes of Haile Gebrselassie. Ten years later, Abdi is nominated for the Ethiopian National Running Team and moves to Addis Ababa/ He feels Solomon must be dead by now, but an inner voice tells him to look for his old friend. And in fact Solomon is still alive, but in a completely different world to Abdi's. 
BLU-RAY FEATURES:
1080p presentation on Blu-ray
DTS-HD MA 5.1 audio
Optional English subtitles
A Limited Edition Collector's Booklet featuring an interview with the director by film writer Jason Wood [1000 copies]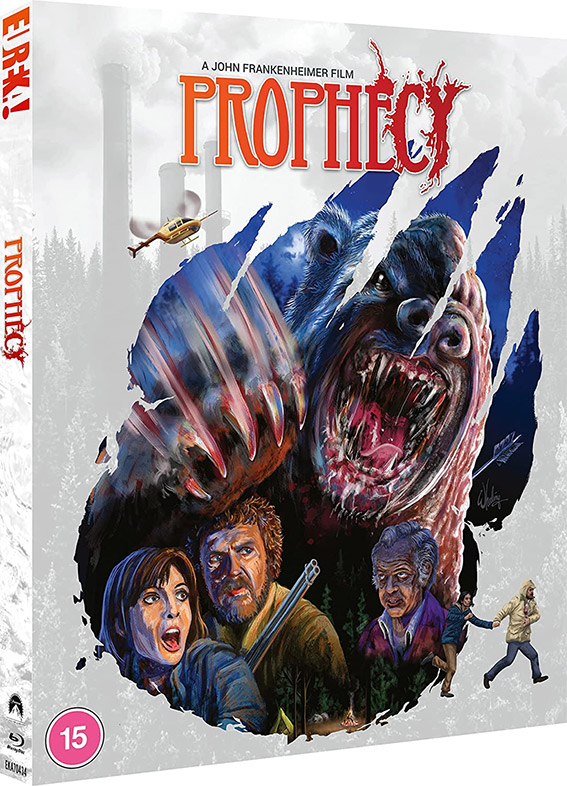 PROPHECY (USA 1979) | Blu-ray | 16 August 2021 | £17.99
Robert Foxworth and Talia Shire star as a doctor and his wife who travel to Maine to research the impact of the lumber industry on the local environment. They begin to investigate a succession of mysterious and terrifying events: ecological freaks of nature and a series of bizarre and grisly human deaths. Something unimaginably horrible waits in the woods. Something unwittingly created by man, that will become an uncontrollable, merciless machine of destruction.
A graphically violent piece of environmental horror from director John Frankenheimer, Prophecy comes to Blu-ray for the first time ever in the UK. 
BLU-RAY FEATURES:
Limited Edition O-Card slipcase featuring new artwork by Darren Wheeling [2000 copies]
1080p presentation on Blu-ray from a High Definition transfer
Optional English SDH Subtitles
New feature length audio commentary by Richard Harland Smith
New feature length audio commentary by film writers Lee Gambin & Emma Westwood
New interview with screenwriter David Seltzer
New interview with mime artist Tom McLoughlin
Original Theatrical Trailer
A LIMITED EDITION collector's booklet featuring new writing by Craig Ian Mann; and an archival interview [2000 copies]