Second Sight has announced the 4K UHD/Blu-ray Limited Edition release of The Nightingale director Jennifer Kent's riveting debut feature, The Babadook, for UK release in June.
Widowed mother Amelia is struggling following the violent death of her husband and her son Samuel's fears that a monster is coming for them. When a storybook featuring the sinister Mister Babadook appears in their home, Samuel is convinced he is the monstrous creature and Amelia slowly begins to sense a very real ominous presence.
The Babadook may have what read a little like a standard haunted horror setup, but it proves to be anything but, with the surface story constantly underscored by a potent subtext that explores issues of loss, depression and the trials of single parenthood and binds them to the horror elements so effectively that they organically feed into each other. It benefits no end from two dynamite central performances from Essie Davis as mother Amelia and newcomer Noah Wiseman as her young son Samuel, and Kent's command of the genre elements is an object lesson in how to make even the familiar seem fresh and threatening.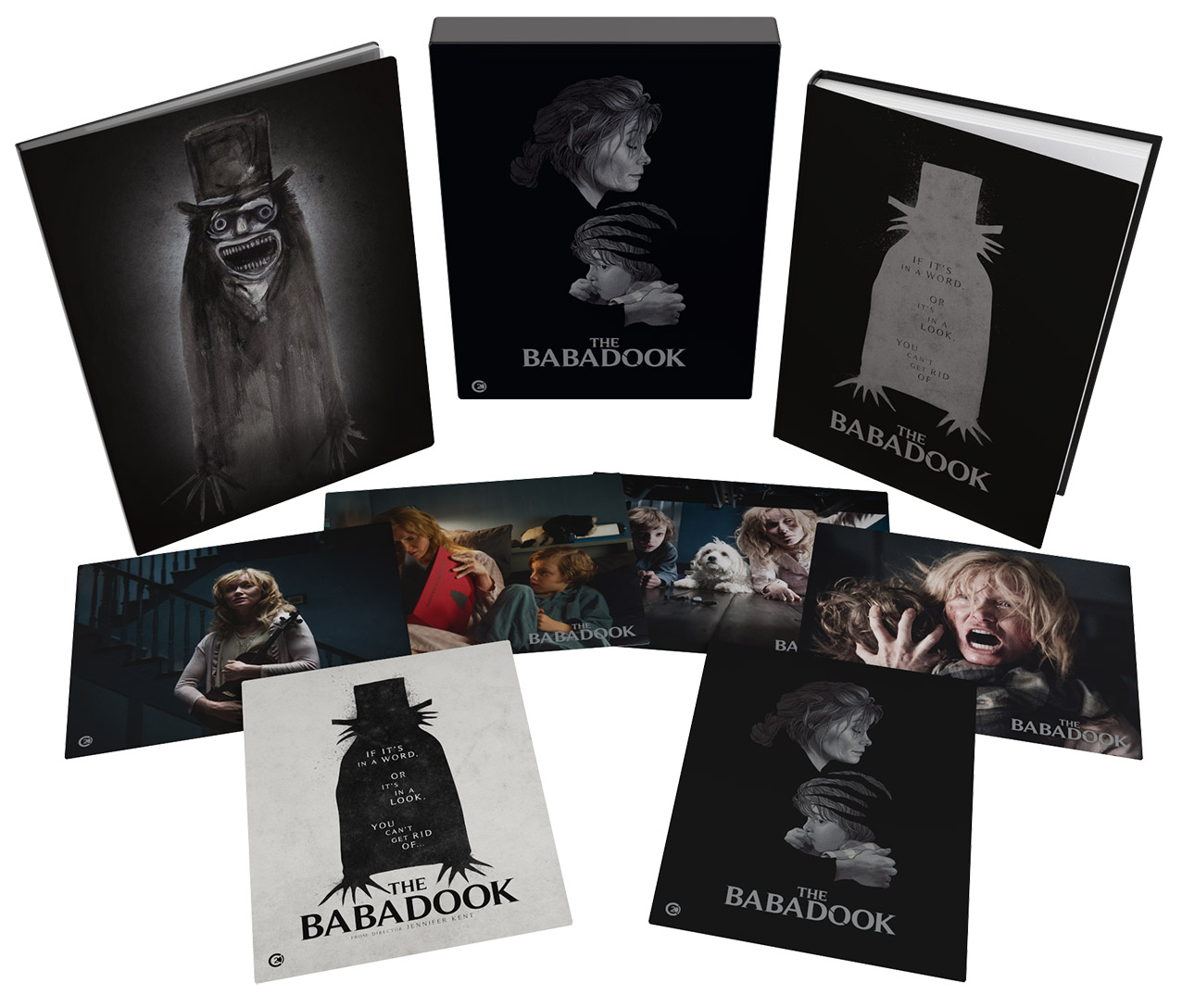 The Babadook will be released as a 4K UHD/Blu-ray Limited Edition by Second Sight on 21 June 2021 at the RRP of £39.99.
UPDATE: the release date has now been delayed by a wek and will now be released on 28 June 2021.
SPECIAL FEATURES:
Audio commentary by Alexandra Heller-Nicholas and Josh Nelson
This is my House: a new interview with Actor Essie Davis
The Sister: a new interview with Actor Hayley McElhinney
Don't Let It In: a new interview with Producer Kristina Ceyton
Conjuring Nightmares: a new interview Producer Kristian Moliere

Shaping Darkness: a new interview with Editor Simon Njoo

If It's in a Name or in a Look: a new interview with Production Designer Alex Holmes
The Bookmaker: a new interview with the book designer Alexander Juhasz
Ba-Ba-Ba...Dook!: a new interview with Composer Jed Kurzel
Monster: Jennifer Kent's original short film
They Call Him Mister Babadook: The Making Of
There's No Place Like Home: Creating The House
Special Effects: Stabbing Scene
The Stunts
Illustrating Evil: Creating the Book
English SDH subtitles for the hearing impaired
LIMITED EDITION CONTENTS:
Rigid slipcase with new artwork by Peter Diamond
150 page hardback book with new essays by Anna Bogutskaya, Daniel Bird, Kat Ellinger, Rich Johnson, Jon Towlson and Laura Venning, archive Jennifer Kent interview, stills, behind-the-scenes photos and original illustration concepts for the book

6 collectors' art cards