Previously unavailable, Maeve is a powerful take on feminism and nationalism, rich in debate and disruption, and an overlooked gem of 1980s independent film that's ripe for rediscovery.
Newly remastered in 2K by the BFI, it is released on Blu-ray on 17 May in a Limited Edition. Extra features include a new video essay exploring the themes of Maeve and a 1996 documentary featuring major Irish film talent that asks why the most enduring images of Ireland have been made by foreign filmmakers.
Memories of a childhood shaped by sectarianism come to the fore as Maeve (Mary Jackson) returns to a Belfast still steeped in the politics of the Troubles.
Presenting a feminist alternative to the conventional narrative of the conflict, filmmakers Pat Murphy, John Davies and Robert Smith broke new ground in 1981 with their experimental approach, which challenges many of the formal qualities of mainstream cinema.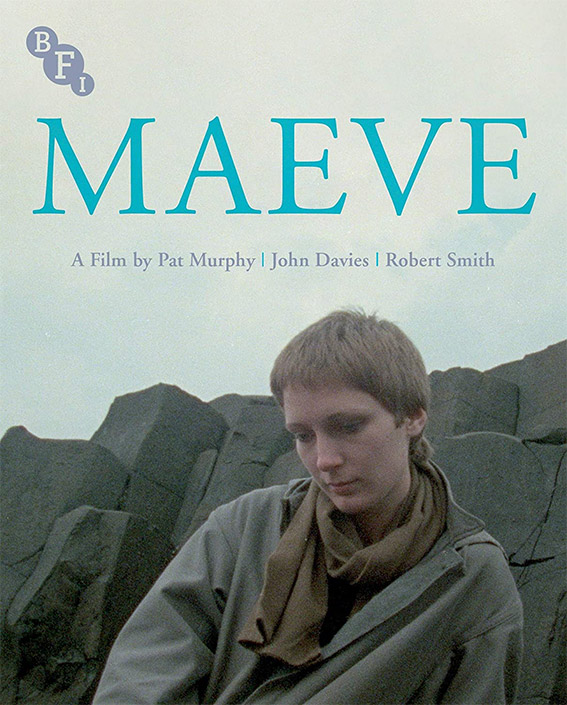 Maeve comes to UK Blu-ray, iTunes and Amazon Prime from the BFI on 17 May 2021, with the RRP of the Blu-ray poriced at £19.99.
BLU-RAY SPECIAL FEATURES:
Remastered in 2K by the BFI

Being a Woman is a Nationality: A Video Essay on Maeve (2021, 14 mins): filmmaker Chris O'Neill explores Maeve's themes of feminism, Republicanism and nationality in this new video essay

Irish Cinema – Ourselves Alone? (1996, 51 mins): documentary by Donald Taylor Black asking why the most enduring images of Ireland have been made by foreign filmmakers, and showing the struggle to create an Irish cinema. Featuring interviews with major figures including Neil Jordan, Bob Quinn, Jim Sheridan, Pat Murphy and Roddy Doyle

Limited edition with a booklet featuring a new discussion on the film between Pat Murphy, John Davies and Robert Smith and essays by Lizzie Borden, Emmie McFadden and Jack O'Dwyer
Here's a clip: