Dogwoof have announced the Digital HD, DVD & Blu-ray release of the critically-acclaimed 'dogumentary' Stray, from award-winning filmmaker Elizabeth Lo, which will be available from 26 April 2021.
A unique, moving, and universal documentary, Stray explores what it means to live as a being without status or security - through the eyes of three stray dogs wandering the streets of Istanbul. As they search for food and shelter, Zeytin, Nazar and Kartal embark on inconspicuous journeys through Turkish society that allow us an unvarnished portrait of human life — and their own canine culture.
The film debuted at Tribeca in 2020, before going on to play at a variety of festivals, including London, DOC NYC, and Stockholm. It was nominated for two Cinema Eye Honors Awards, including Outstanding Achievement in a Debut Feature Film and Outstanding Achievement in Cinematography, along with a Critics' Choice Documentary Awards nod for Best First Documentary Feature.
Stray is Elizabeth Lo's debut feature film, which she not only directed but produced, shot and edited. An award-winning filmmaker and long-time documentary short director, Lo's work has been broadcast and showcased internationally, including at the Sundance Film Festival, Tribeca Film Festival, Hot Docs, True/False, BAMCinemafest, New York Times Op-Docs, and PBS' POV. Elizabeth was selected for the New York Film Festival Artist Academy in 2018 and the Locarno Film Festival Filmmakers Academy in 2019, and her work has played at over 100 film festivals and has won numerous awards. Her short films include Hotel 22 (2015), Bisonhead (2016), Mother's Day (2017), The Disclosure President (2016), Notes from Buena Vista (2016), Treasure Island (2014), and Last Stop in Santa Rosa (2013).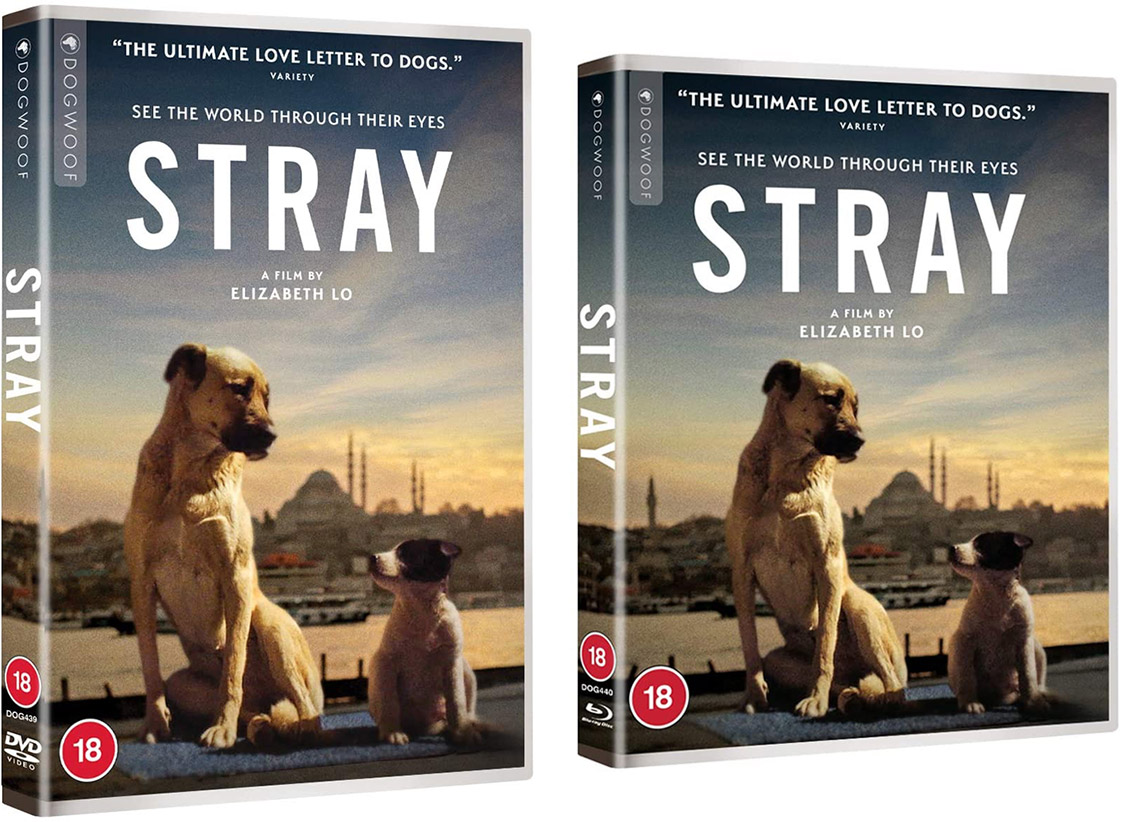 Stray will be released in the UK on Blu-ray, DVD and Digital platforms by Dogwoof on 26 April 2021 at the RRP of £19.99 for the Blu-ray and £15.99 for the DVD.
SPECIAL FEATURES:
Director Elizabeth Lo in conversation with Edith Bowman
Two Short Films: Stray in Bodrum and Stray in Kars
Theatrical trailer