Eureka Entertainment has announced three new titles to be released on Blu-ray in May. on 17 May, cold war classic The Spy Who Came in From the Cold will be released as part of of the Masters of Cinema series, an acclaimed film adaptation of the novel by John le Carré. On 24 May we have Tsui Hark's 2020 action thriller, Time and Tide, which will be joined by 1972 martial arts favourite, One Armed Boxer, directed by and starring One Armed Swordsman's Yu Wang.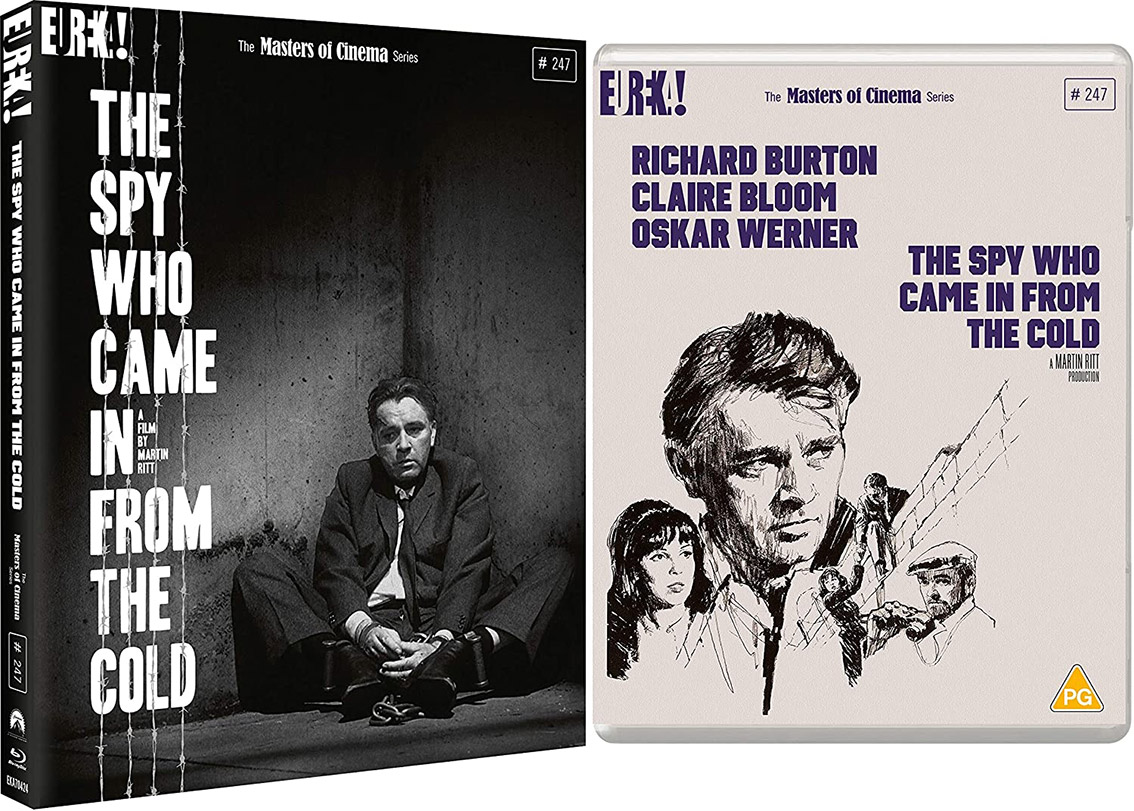 THE SPY WHO CAME IN FROM THE COLD (UK 1965) | Blu-ray | 17 May 2021 | £17.99
The acclaimed, best-selling novel by John le Carré, about a Cold War spy on one final dangerous mission in East Germany, is transmuted by director Martin Ritt (Hud, Norma Rae) into a film every bit as precise and ruthless as the book.
Academy Award-nominated Richard Burton (Who's Afraid of Virginia Woolf, Becket,1984) is superb as Alec Leamas, whose relationship with the beautiful librarian Nan, played by Claire Bloom (Hamlet, A Streetcar Named Desire), puts his assignment in jeopardy.
Winner of 4 BAFTAAwards (including Best British Film) The Spy Who Came in from the Cold is a hard-edged and tragic thriller, suffused with the political and social consciousness that defined Ritt's career. The Masters of Cinema Series is presenting the film on Blu-ray for the first time in the UK.
BLU-RAY FEATURES:
Limited Edition Exclusive O-Card slipcase with new artwork by artist Grégory Sacré (Gokaiju) [2000 copies]
1080p presentation on Blu-ray from a restored high-definition digital transfer
Uncompressed LPCM Stereo audio
Optional English SDH
Brand new audio commentary with film scholar Adrian Martin
Brand new video essay by critic and filmmaker David Cairns
A 48 PAGE collector's booklet featuring a new essay by Richard Combs; and a number of archival pieces and imagery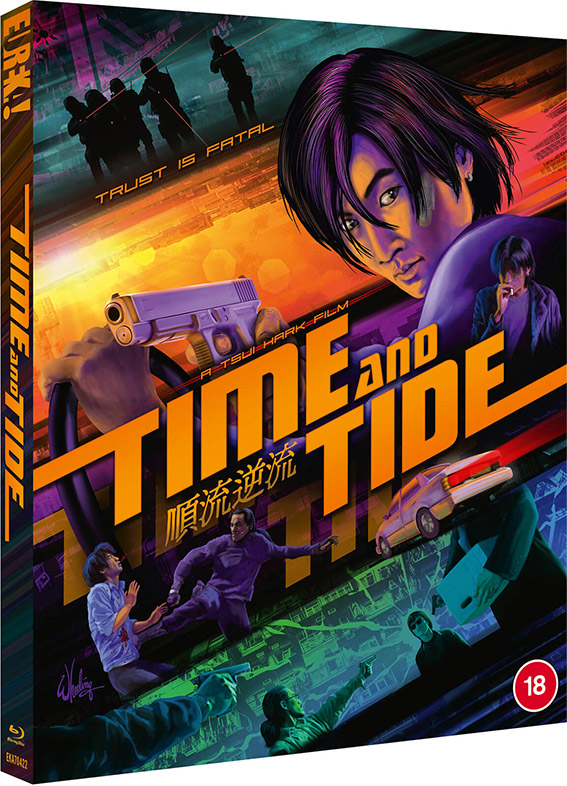 TIME AND TIDE [SHUN LIU NI LIU] (Hong Kong | China 2020) | 24 May 2021 | £16.99
A streetwise young man becomes a bodyguard to score quick cash. He soon befriends a once disillusioned mercenary determined to make a fresh start with his new wife. Although the two men find themselves working together to foil an assassination attempt, their partnership is short-lived. Through uncontrollable circumstances, they will unknowingly be propelled toward the opposite sides of a deadly confrontation.
A noir infused Hong Kong action thriller from Tsui Hark (Zu: Warriors from the Magic Mountain; Once Upon a Time in China) starring Nicholas Tse and Wu Bai (who would later appear together in New Police Story), Time and Tide was nominated for six Hong Kong film awards and remains one of Tsui's most acclaimed features.
BLU-RAY FEATURES:
Limited Edition O-Card slipcase featuring new artwork by Darren Wheeling [2000 copies]
1080p presentation on Blu-ray for the first time in the UK
Cantonese, Mandarin and English audio options, all presented in 5.1 DTS-HD MA 
Optional English Subtitles
Optional English SDH
Brand new feature length audio commentary by Asian film expert Frank Djeng (NY Asian Film Festival)
Feature length audio commentary by writer, producer, and director Tsui Hark
Original trailer
Limited Edition collector's booklet featuring new writing by Chinese-language film expert and author Stephen Teo [2000 copies]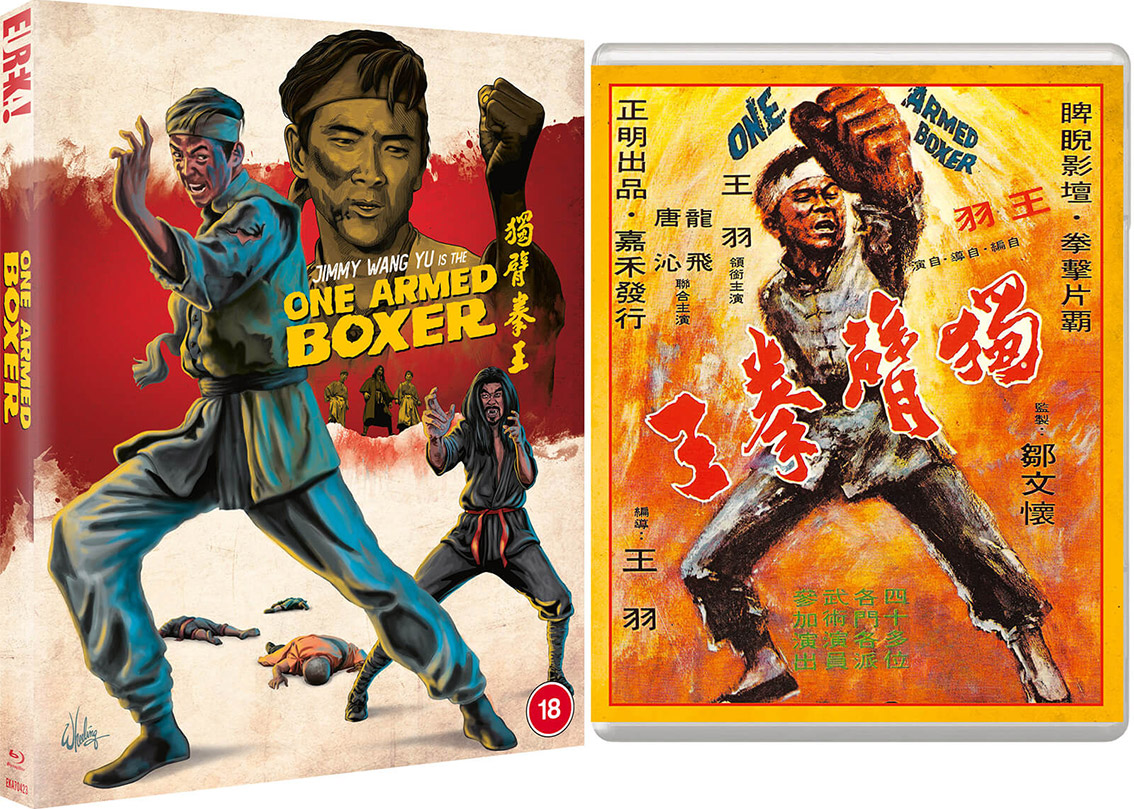 ONE ARMED BOXER [DU BEI CHUAN WANG] (Hong Kong 1972) | Blu-ray | 24 May 2021 | £17.99
Jimmy Wang Yu (One Armed Swordsman, Master of the Flying Guillotine) stars as Yu Tien Lung, a top martial artist who after incurring the wrath of a local gang leader, is attacked by a team of deadly mercenaries and has his right arm violently severed. Yu Tien soon trains his remaining arm to be stronger than ever, and goes on a rip-roaring rampage of revenge!
Featuring a multitude of unique and inventive fight scenes against opponents from around the world including Japanese and Okinawan karate experts, Tibetan monks, Thai kick-boxers, and Indian Yoga experts, One Armed Boxer is one of the most influential and exciting martial arts films of the 70s. Eureka Classics is proud to present the worldwide debut of a brand new restoration from the original film elements on Blu-ray.
BLU-RAY FEATURES:
Limited Edition O-Card slipcase featuring new artwork by Darren Wheeling [2000 copies]
Limited Edition reversible poster featuring new and original artwork [2000 copies]
1080p presentation on Blu-ray from a new restoration of the original film elements (worldwide debut of this restoration on home video)
Original Mandarin and English audio options
Optional English Subtitles
Brand new feature length audio commentary by Asian film expert Frank Djeng (NY Asian Film Festival)
Stills Gallery
Original trailer
Limited Edition collector's booklet featuring new writing by James Oliver and archival writing [2000 copies]