Strap yourself in for hard-hitting action this March with Silent Action [La polizia accusa: il servizio segreto uccide], the explosive and provocative crime saga from Sergio Martino, the legendary Italian filmmaker behind giallo classics Torso, The Strange Vice of Mrs Wardh and All the Colours of the Dark.
When high-ranking military officials turn up dead, all from apparent suicides or suspicious accidents, it's down to Inspector Giorgio Solmi (Luc Merenda, The Violent Professionals) to find out what's happened to them. Aided by Captain Mario Sperli (Tomas Milian, Almost Human), the two men soon find themselves in the midst of a deadly political scandal that threatens to bring Rome to its knees.
Making its global HD debut, Fractured Visions is proud to present Silent Action (A.K.A The Police Accuse: The Secret Service Kill), a bold and uncompromising take on a startling true story, lovingly restored and featuring a host of new bonus material.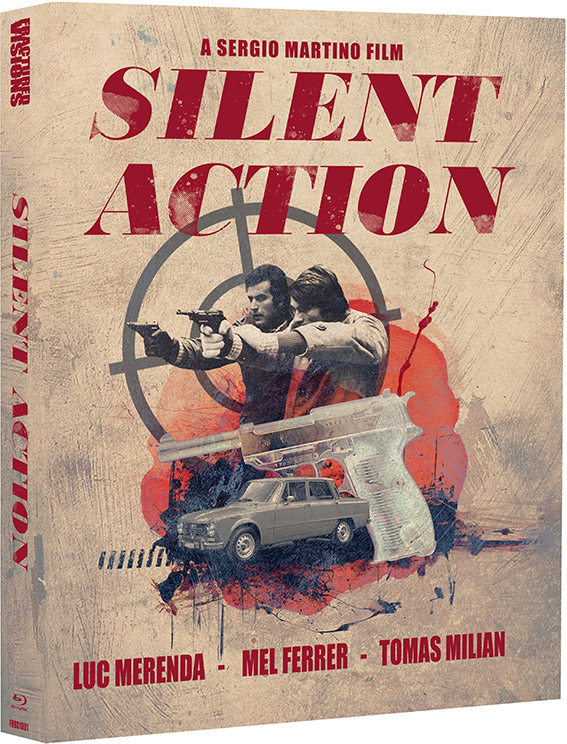 Silent Kill will be released on UK Blu-ray on 29 March 2021 by Fractured Visions the RRP of £24.99. You can pre=-order the disc from the Fractured Visions website here.
Blu-ray features:
2K Restoration from the Original Camera Negative
Original Italian Mono Audio with newly translated English subtitles
Newly Remastered English Mono Audio
Audio Commentary on Eurocrime fandom by Filmmaker Mike Malloy
The Age of Lead: 1970s Italy
Directing the Strategy: An interview with Director Sergio Martino
Luc Unleashed: An interview with Actor Luc Merenda
Sergio and I: An interview with Composer Luciano Michelini
Archival interview with Luc Merenda
Archival featurette: The Milian Connection
Limited Edition contents:
Collector's Edition Slipcase
Original Soundtrack CD
Special Collector's Booklet with new essays by Eugenio Ercolani and Francesco Massaccesi