StudioCanal has announced the release of two newly restored films from the acclaimed writer, director and actor, Nanni Moretti. Debuting on UK Blu-ray for the first time, Aprile (1998) and, the Palme D'or winning, The Son's Room (La Stanza del Figlio, 2001) will be available to own on 23 November 2020. These new restorations will also be available on DVD and Digital and are a welcome addition to the growing Vintage World Cinema Collection. These new restoration and digitisations were carried out in partnership with StudioCanal and with the support of the CNC.
Born in 1953, Nanni Moretti is a multi-disciplined award-winning filmmaker and a lifelong resident of Rome. Claiming that he is not a film director in the traditional sense, rather a man who makes a film when he has something to say, Moretti began his relationship with film after finishing high school when he sold his stamp collection to fund his first super-8 camera. Having learnt his craft by shooting home-made short films with his friends, his professional movie-making career began in earnest in 1976 with the release of his debut feature Sono un Autarchico [I am Self-Sufficient].
Moretti has gained international acclaim as a writer, director, producer and actor who frequently stars in his films along with members of his family. Throughout a career spanning over a quarter of a century, 26 films and countless awards including the prestigious Palme D'or for The Son's Room, Moretti continues to be a prolific and independent filmmaker whose work continues to blend trenchant social commentary with a humour and lightness of touch.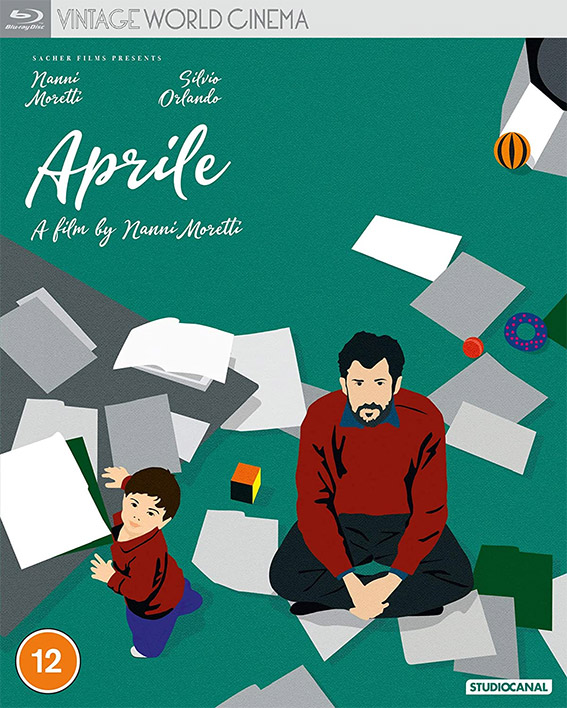 APRILE (1998)
Nanni Moretti's semi-autobiographical and humorous account of his experiences in fatherhood was nominated for a Palme D'or on its release in 1998. Beginning when his wife Silvia (played by Moretti's actual wife, Silvia Nono) announces her pregnancy, family, work and politics mingle in a charming light-hearted tale with a large helping of irony and humour. 
Following the general election of 1994, won by the centre-right coalition led by Silvio Berlusconi, Moretti is encouraged by a journalist friend to make a documentary about the current political situation in Italy. Two years pass, another election is held, and he has still made no progress with his documentary. He starts another project (a musical about a Trotskyist pastry chef in the 1950s) but becomes disillusioned and increasingly distracted by the pregnancy. When his son Pietro is born and the centre-left coalition Ulivo wins the election, he continues to try to shoot his documentary, but with the film remaining unfinished he must learn to stop hesitating in order to complete his passion project.
BLU-RAY / DVD EXTRAS INCLUDE:
Le cercle du cinéma (Festival de Cannes 1998).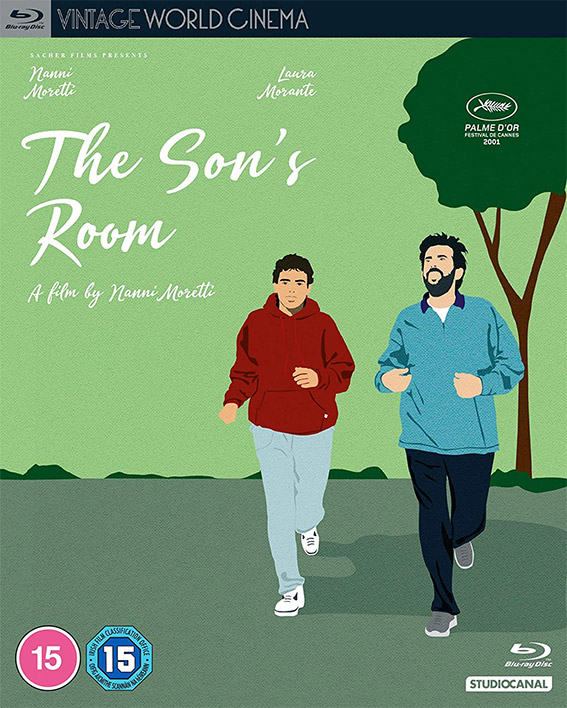 THE SON'S ROOM [LA STANZADEL FIGLIO] (2001)
Nanni Moretti writes, directs and stars in this Palme D'or winning story of family grief and bereavement. Psychiatrist Giovanni (Moretti) lives happily with his family in a small Italian coastal town. One Sunday he is due to spend time with his son Andrea (Giuseppe Sanfelicem, AmeriQua), when he receives an anguished call from Oscar, one of his patients, and feels he must go and see him instead; however later that afternoon Andrea accidentally drowns in a diving accident. 
Over the following weeks, Giovanni, his wife Paola (Laura Morante, Cherry on the Cake), and daughter Irene (Jasmine Trinca, The Gunman), remain shell-shocked with grief; with Giovanni suspending his practice, and relations between himself and Paola becoming increasingly difficult. When a letter then arrives from a girl who Andrea had met the previous summer, who none of the family knew anything about, they all become curious to learn more about this person who meant so much to their departed son and brother.
BLU-RAY / DVD EXTRAS INCLUDE:
An interview with Nanni Moretti and Laura Morante (Cannes Film Festival 2001)