Horrifying home-invasion thriller The Strangers, the 2008 debut film from writer-director Bryan Bertino (Mockingbird, The Monster), stars Liv Tyler (Lord of the Rings, The Leftovers) and Scott Speedman (Underworld, Animal Kingdom) as a couple terrorised by masked attackers. Garnering cult status since its release, The Strangers now arrives as a Limited- Edition Blu-ray box set from Second Sight Films on 28 September 2020.
After a proposal gone wrong at a friend's wedding, what should have been a romantic getaway for Kristen (Tyler) and James (Speedman) is disturbed by a 4am knock on the door and a terrifying invasion of their home by three strangers in disguise. Named for their nightmarish masks, Man in the Mask (Kip Weeks – Ragged Isle), Dollface (Gemma Ward – The Great Gatsby), and Pin-up Girl (Laura Margolis – Dirty Sexy Money), the twisted trio have brutality in mind and the couple are at their mercy, but who are they and what is their motive? Kristen and James must fight to survive a night of psychological torment and bloodthirsty violence...who will make it out alive?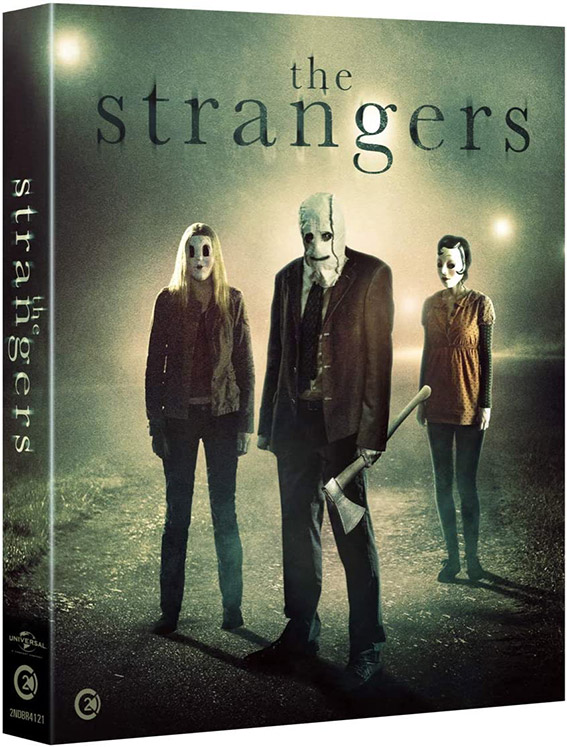 Described in Empire as an "undeniably effective suspense-horror" and Slant Magazine as "a blistering old-school horror show," The Strangers will be released as a Limited Edition Blu-ray by Second Sight Films on 28 September 2020 at the RRP (we think) of £34.99, though you'll find it heavily discounted online.
SPECIAL FEATURES:
Includes Theatrical Cut and Extended Cut
Because You Were Home: a new Interview with director Bryan Bertino
Cutting Moments: a new interview with editor Kevin Greutert
The Fighter: a new interview with actor Liv Tyler
The Pin-Up Girl: a new interview with actor Laura Margolis
The Elements of Terror: interviews with cast and crew
Strangers at the Door: interviews with Director Bryan Bertino and cast
Deleted scenes
Theatrical Trailer
LIMITED EDITION CONTENTS:
Limited Edition Box Set of only 3,000
Soft cover book with new essays by Anton Bitel and Mary Beth McAndrews plus stills and behind-the-scenes images
Poster with new artwork
Here's the US Scream Factory trailer: