The Criterion Collection and Sony Pictures Home Entertainment have announced the Blu-ray titles to be released in the UK in December 2020 – Terrence Malick's The New World, Robert Bresson's Mouchette and William Greaves'  Symbiopsychotaxiplasm: Two Takes.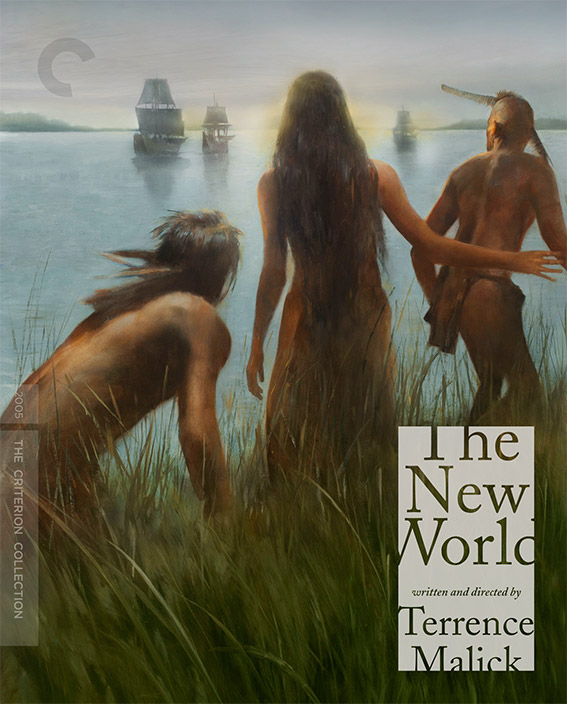 THE NEW WORLD (USA (2005) | Blu-ray | 14 December 2020
This singular vision of early seventeenth-century America from Terrence Malick is a work of astounding elemental beauty, a poetic meditation on nature, violence, love, and civilization. It reimagines the apocryphal story of the meeting of British explorer John Smith (Colin Farrell) and Powhatan native Pocahontas (Q'Orianka Kilcher, in a revelatory performance) as a romantic idyll between spiritual equals, then follows Pocahontas through her marriage to John Rolfe (Christian Bale) and her life in England.
With art director Jack Fisk's raw re-creation of the Jamestown colony, Emmanuel Lubezki's marvelous, naturally lit cinematography, and James Horner's soaring musical score, The New World is a film of uncommon power and technical splendor, one that shows Malick at the height of his visual and philosophical powers.
DIRECTOR APPROVED SPECIAL EDITION FEATURES:
New 4K digital restoration of the 172-minute extended cut of the film, supervised by cinematographer Emmanuel Lubezki and director Terrence Malick and featuring material not released in theatres, with both theatrical and near-field 5.1 surround DTS-HD Master Audio soundtracks
High-definition digital transfers of the 150-minute first cut and the 135-minute theatrical cut of the film, with 5.1 surround DTS-HD Master Audio soundtracks
New interviews with actors Colin Farrell and Q'orianka Kilcher
New programme about the making of the film, featuring interviews with producer Sarah Green, production designer Jack Fisk, and costume designer Jacqueline West
Making "The New World," a documentary shot during the production of the film in 2004, directed and edited by Austin Jack Lynch
New programme about the process of cutting The New World and its various versions, featuring interviews with editors Hank Corwin, Saar Klein, and Mark Yoshikawa
Trailers
PLUS: A book featuring an essay by film scholar Tom Gunning, a 2006 interview with Lubezki from American Cinematographer, and a selection of materials that inspired the production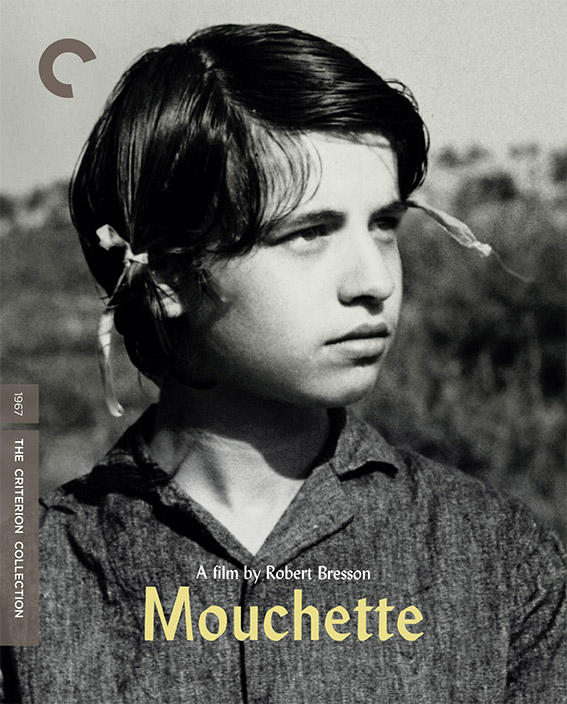 MOUCHETTE (France 1967) | Blu-ray | 14 December 2020
ROBERT BRESSON (Au hasard Balthazar) plumbs great reservoirs of feeling with Mouchette, one of the most searing portraits of human desperation ever put on film. With a dying mother, an absent, alcoholic father, and a baby brother in need of care, the teenage Mouchette seeks solace and respite from her circumstances  in the nature of the French countryside and daily routine. Bresson deploys his trademark minimalist style to heartbreaking effect in this essential work of French filmmaking, a hugely empathetic drama that elevates its trapped protagonist into one of the cinema's most memorable tragic figures.
SPECIAL EDITION FEATURES:
New 4K digital restoration, with uncompressed monaural soundtrack
Audio commentary from 2006 by film scholar, critic, and festival programmer Tony Rayns
Au hasard Bresson, a 1967 documentary by Theodor Kotulla, featuring director Robert Bresson on the set of Mouchette 
Segment of a 1967 episode of the French television series Cinéma, featuring on-set interviews with Bresson and actors Nadine Nortier and Jean-Claude Guilbert
Original theatrical trailer, cut by Jean-Luc Godard
PLUS: An essay by critic and poet Robert Polito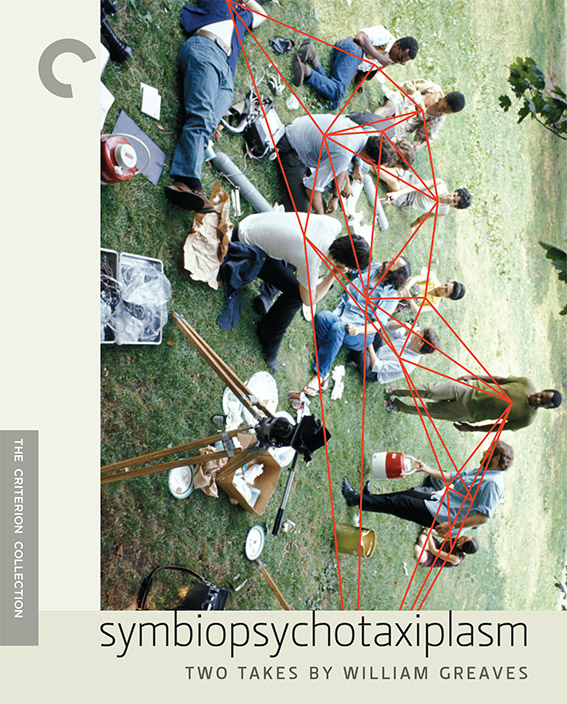 SYMBIOPSYCHOTAXIPLASM: TWO TAKES (USA 1968/2005) | Blu-ray | 14 December 2020
In his one-of-a-kind fiction/documentary hybrid Symbiopsychotaxiplasm Take One, the pioneering William Greaves (Ralph Bunche: An American Odyssey) presides over a beleaguered film crew in New York's Central Park, leaving them to try to figure out what kind of movie they're making. A couple enacts a breakup scenario over and over, a documentary crew films a crew filming the crew, locals wander casually into the frame: the project defies easy description. Yet this wildly innovative sixties counterculture landmark remains one of the most tightly focused and insightful movies ever made about making movies, expanded thirty-five years later by its unconventional follow-up, Symbiopsychotaxiplasm Take 2½. The "sequel" sees Take One actors Audrey Henninghamand Shannon Baker reunited in a more personal, metatheatrical exploration of the effects of the passage of time on technology, the artistic process, and relationships—real and fabricated.
DIRECTOR APPROVED SPECIAL EDITION FEATURES:
High-definition digital transfers of both films, with uncompressed monaural soundtracks
Discovering William Greaves, a 2006 documentary on Greaves's career, featuring Greaves, his wife and coproducer Louise Archambault, actor Ruby Dee, filmmaker St. Clair Bourne, and film scholar Scott MacDonald
Interview from 2006 with actor Steve Buscemi
Trailer
English subtitles for the deaf and hard of hearing
PLUS: An essay by critic Amy Taubin and production notes by Greaves for Take One