The 1948 The Guinea Pig was a ground-breaking drama of youth and social change from the Boulting brothers, starring Richard Attenborough with fine supporting performances from Sheila Sim (A Canterbury Tale) and Bernard Miles (In Which We Serve), retains all of its thought-provoking power. It is presented by the BFI on Blu-ray and DVD for the very first time in July is a Dual Format edition with extras that include a films about British education as seen on screen across nearly 90 years in the 20th century and films about the ration-book world of the early 1940s.
Working-class schoolboy Jack Read (Richard Attenborough, Brighton Rock) is given the chance to swap life in a Walthamstow tobacconist's shop for the ivy-clad academia of Saintbury School as part of an experiment in less class-conscious education. Read struggles to adjust to the world of the public school, rife with snobbery, corporal punishment and conformity. Can he overcome his background, as well as the prejudices of masters and schoolmates, to emerge triumphant?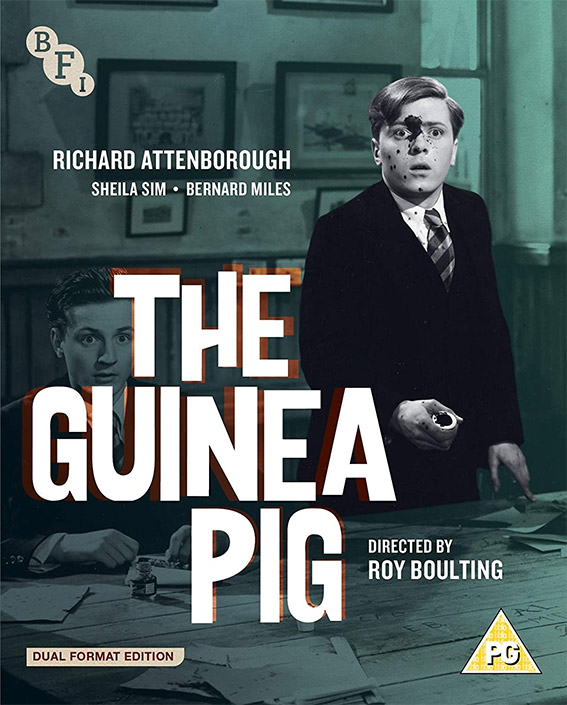 The Guinea Pig will be released on Blu-ray and DVD in a Dual Format edition by the BFI on 20 July at the RRP of £19.99, followed by a release on iTunes and Amazon Prime on 3 August.
Dual Format features:
Here's a clip from the restored version of the film: