Picturehouse Entertainment has announced the February home entertainment release of Monos, the Best Film winner at the 2019 BFI London Film Festival. Directed by Alejandro Landes (Porfirio) and starring Julianne Nicholson and Moisés Aries, alongside newcomers Sofia Buenaventura, Julián Giraldo and Karen Quintero, Monos is a unique and epic experience.
On a remote mountaintop, a rebel group of commandos perform military training exercises while watching over a prisoner (Julianne Nicholson) for a shadowy force known only as 'The Organization'. After a series of unexpected events drives them deep into the jungle, fracturing their intricate bond, their mission slowly begins to collapse. Set against a stunningly beautiful but dangerous landscape, Alejandro Landes's awe-inspiring film is a breathtakingly epic vision that will leave you both mesmerised and utterly gripped.
Having been in competition in Sundance (where it won the World Cinema Dramatic Special Jury Award) and Berlin 2019 (nominated for Best Feature Film), it was also entered in competition for this year's BIFA awards (nominated for Best International Independent Film), as well as receiving two nominations for the London Critics' Circle Film Awards (nominated for Foreign-Language Film of the Year and Technical Achievement Award). As well as stunning performances from the young cast, the film has an superb score by Mica Levi (Jackie and Under The Skin), praised by audiences and critics alike.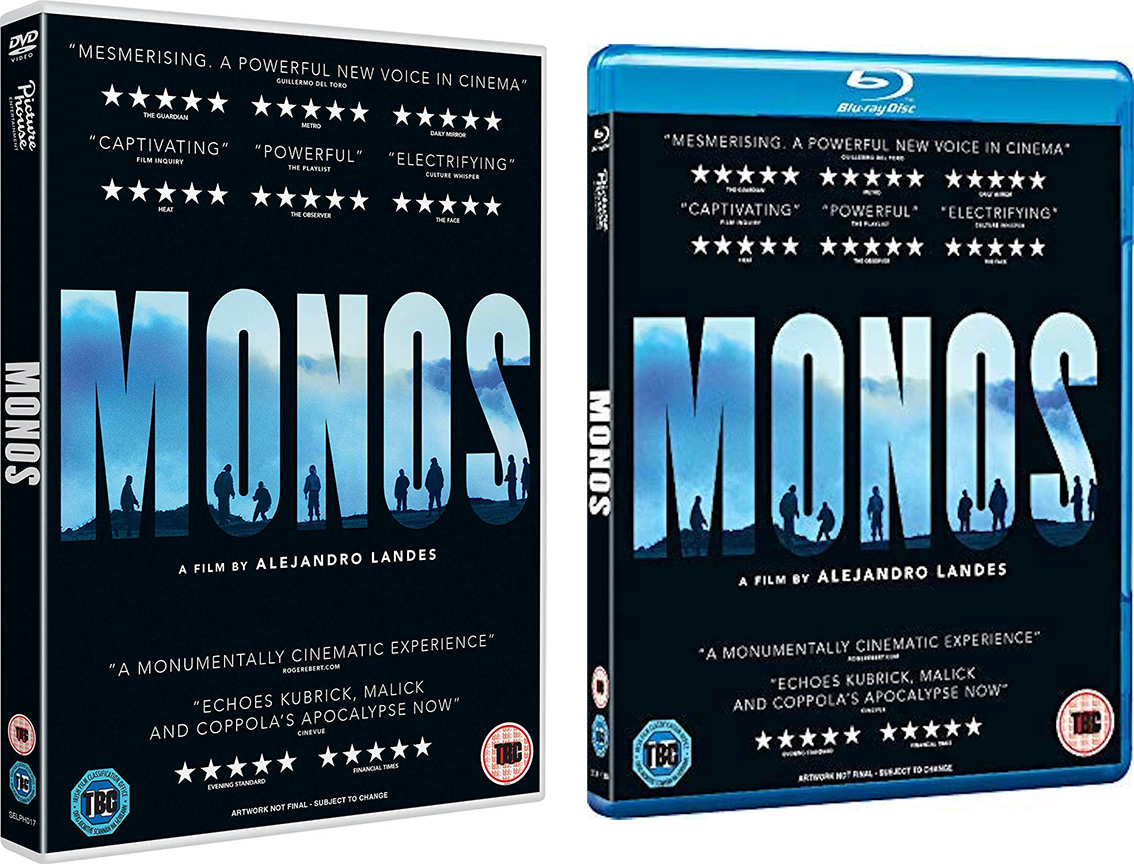 Praised by Guillermo Del Toro as "A powerful new voice in cinema," Monos will be released on UK Blu-ray and DVD by Picturehouse Entertainment on 17 February 2020.
Special features:
Monos – A Look Behind the Scenes featurette
Photo gallery (with exclusive photography by Moisés Arias)