Eureka Entertaining today announced its January home entertainment releases. 27 January sees the Blu-ray release of The Miracle Worker, Arthur Penn's heartfelt telling of the true story of Anne Sullivan's uphill struggle to teach the deaf and blind Helen Keller, featuring Oscar-winning performances from Anne Bancroft and Patty Duke. Released the same day is Dual Format edition of Fritz Lang's gripping 1946 espionage thriller, Cloak and Dagger, starring Gary Cooper, Robert Alda and Lilli Palmer.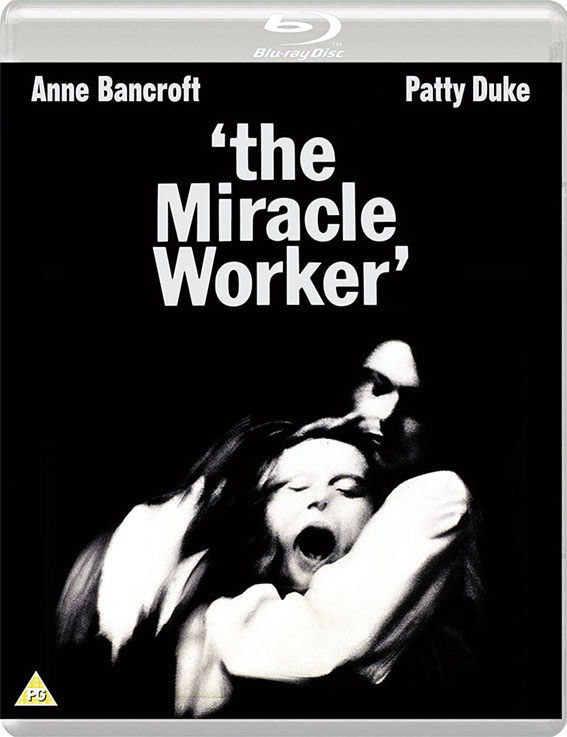 The Miracle Worker (1962) | Eureka Classics Blu-ray | 27 January 2020
Anne Bancroft and Patty Duke are remarkable in The Miracle Worker, the Academy Award-winning story of Helen Keller. Ennobling and uplifting, this inspirational story of courage and hope is one of the finest works of art in the history of motion pictures.
Locked in a frightening, lonely world of silence and darkness since infancy, 7-year old Helen Keller (Duke) has never seen the sky, heard her mother's voice or expressed her innermost feelings. Then Anne Sullivan (Bancroft), a 20-year old teacher from Boston arrives. Having just recently regained her own sight, the no-nonsense Anne reaches out to Helen through the power of touch the only tool they have in common and leads her bold pupil on a miraculous journey from fear and isolation to happiness and light.
Blu-ray contents:
Presented in 1080p from a high-definition digital transfer 
Optional English subtitles (SDH) 
Uncompressed LPCM mono audio
Brand new audio essay by Amy Simmons
Theatrical trailer 
A collector s booklet featuring new essays by film critic and writer Alexandra Heller-Nicholas, and film critic and author Richard Combs.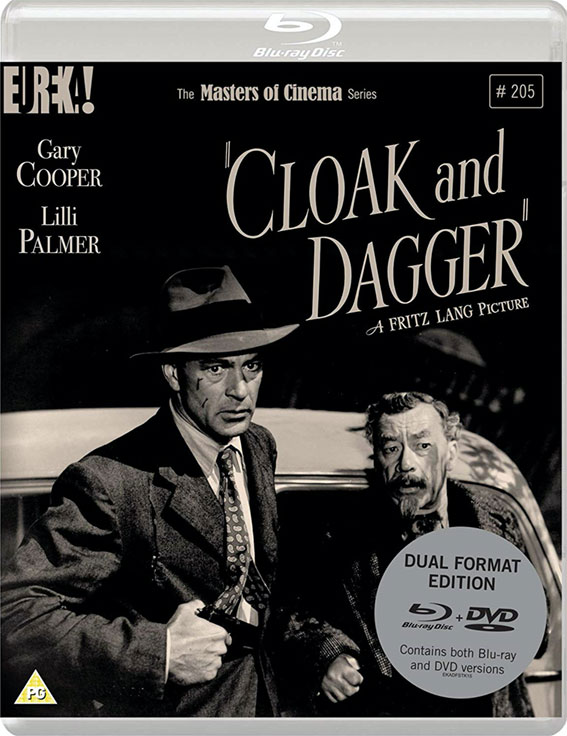 Cloak and Dagger (1946) | Masters of Cinema Blu-ray | 27 January 2020
A virtuoso World War II espionage thriller directed by Fritz Lang as his follow-up to the noir classic Scarlet Street (and not long after the war itself had ended), Cloak and Dagger is an underrated entry in Lang's oeuvre, a crackerjack spy saga with a commanding Gary Cooper performance and a wealth of masterful Langian suspense sequences (as well as some genuinely hard-hitting action set pieces).
Nuclear physicist Alvah Jesper (Cooper) is recruited by the U.S. Office of Strategic Services to become a reluctant undercover agent, traveling to Switzerland to meet with a fellow scientist regarding information on Germany's plans to construct an atomic bomb. After this colleague is assassinated, Jesper must sneak into Italy via the underground resistance, to contact another scientist. While there, Jesper falls in love with resistance fighter Gina (Lilli Palmer, in her first Hollywood role), and the two must battle shootouts, double crosses, and narrow escapes to smuggle the scientist out of Italy. 
A more perfectly titled film would be difficult to imagine, as Cloak and Dagger is a consummate wartime espionage suspense picture, and an intriguing mixture of genres for Lang: part spy thriller, part romantic melodrama, and part patriotic war movie, Cloak and Dagger is another triumph among Lang's U.S. features, and an expert exercise in genre fusion that's ripe for rediscovery. 
Dual Format (Blu-ray & DVD) contents:
Presented in 1080p from a high-definition digital transfer 
Optional English subtitles 
Uncompressed LPCM mono audio 
Brand new audio commentary by film critic and writer Alexandra Heller-Nicholas 
Spycraft A brand new video essay by David Cairns 
Cloak and Dagger: Lux Radio Theater [57 mins] Radio adaptation from 1946 starring Lilli Palmer and Ronald Reagan 
Cloak and Dagger: The Radio Series [approx 660 mins] 
A collector's booklet featuring a new essay by Samm Deighan