Toshaiki Toyoda's cult classic Blue Spring, adapted from the famous manga Aoi Haru by Taiyo Matsumoto, gets its world Blu-ray debut in May in a dual format edition from Third Window Films.
Blue Spring is a story about high school anarchy in the long, bruised-and-battered tradition of Be-Bop Highschool and Fudoh: The New Generation. In a school surrounded by misleadingly picturesque cherry trees in full bloom, it's the students who set the rules while uncooperative teachers are dangled from windows.
One of the best examples of early 2000s Japanese cinema, Blue Spring is a brutal tale of youth anarchy in high school and launched the careers of many now popular actors such as Ryuhei Matsuda (The Raid 2), Hirofumi Arai (100 Yen Love) and Eita (Memories of Matsuko).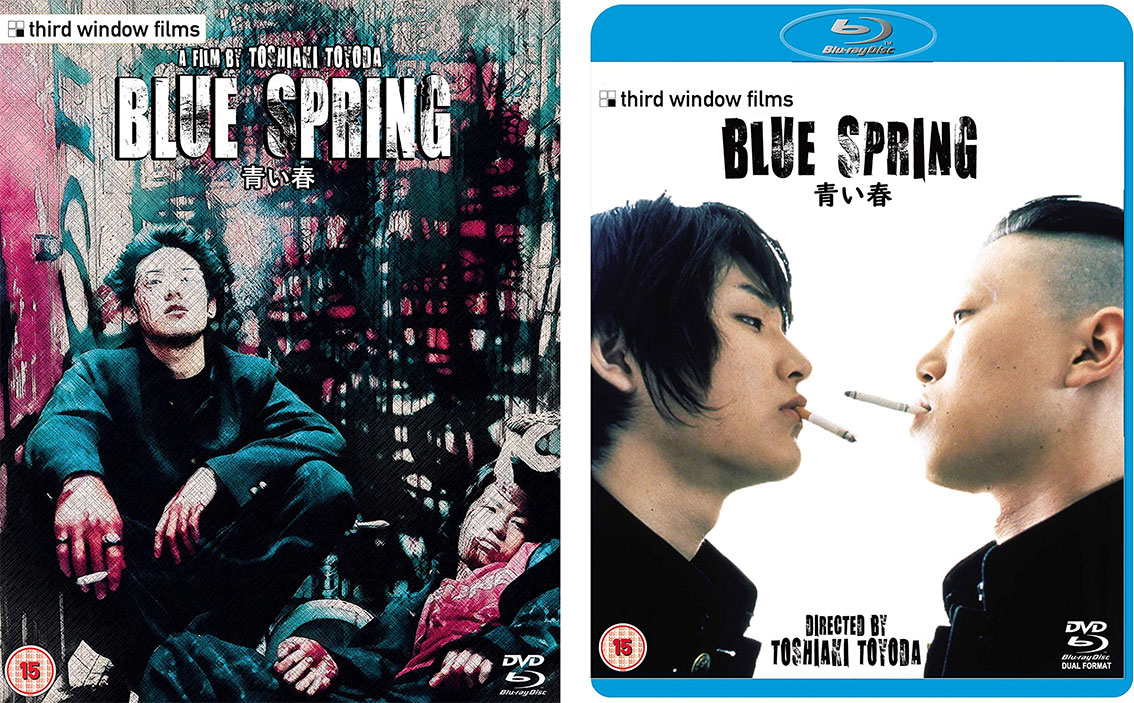 Blue Spring will be released on UK dual format (Blu-ray & DVD) on 13 May 2019 by Third Window Films at the RRP of £19.99.
Special features:
Collectable slipcase
New audio commentary by director Toshiaki Toyoda
Making Of from the film's original release
Also available from Third Window Films is Toshiaki Toyoda: The Early Years featuring Pornostar, 9 Souls and Unchain, a 3 disc Blu-ray set not available anywhere else in the world featuring loads of new and exclusive extras.