Samurai, robots, flying tiger sharks, time-traveling baseball players and alien monsters: the legendary – and above all notoriously bad – Japanese detective series Ronin Suiri Tentai had it all. In Japan, the series was strangely enough no more than a modest success. But in Australia, where it was released in the early 1990s under the title Top Knot Detective, the series became a gigantic cult hit.
More than two decades after the unexpected end of the series, after only two seasons, two Australian 'documentary makers' set off in search of answers to questions that have fascinated Australian audiences for years. What was the reason for the sudden demise of Top Knot Detective? And what happened to deviser, director, writer, producer and protagonist Takashi Takamoto, from whom nothing has been heard for the longest time?
A hilarious mockumentary about a hilarious cult series: one you would hope really had existed.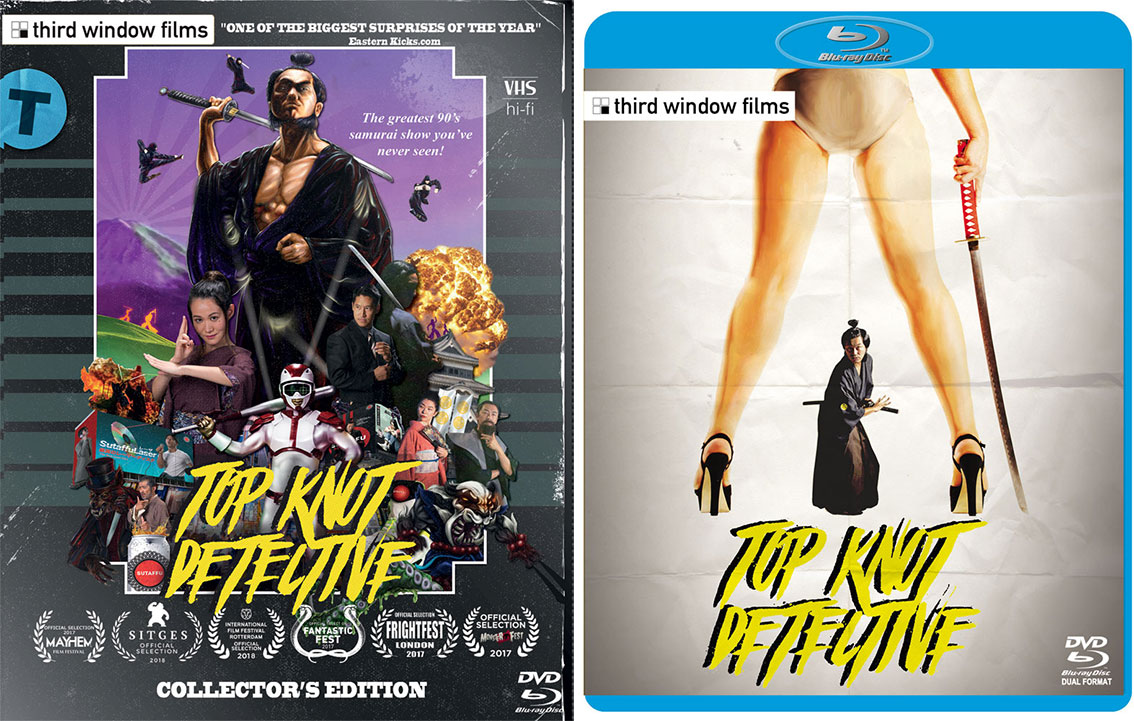 Described by Film School Rejects as "A fun, endearing look at a fictional creation, and it's enough to make you a fan of the show that never was," Top Knot Detective will be released in the UK as a Dual Format (Blu-ray & DVD) Collector's Edition by Third Window Films on 18 March 2019 at the RRP of £19.99.
Special features:
Audio commentary
Original 9min pilot episode
Stunt team pre-vis fights
Making-of
Trailer
Photo gallery