The BFI has announced its Blu-ray and DVD slate for April–June 2019. Highlights include collector's editions of Room at the Top, The Caretaker and How I Won the War (all new to Blu-ray in the UK), two Merchant Ivory restorations and the best of the British Transport Films collection newly remastered for Blu-ray. None of these titles are available for review yet, but I'll send more details closer to release dates.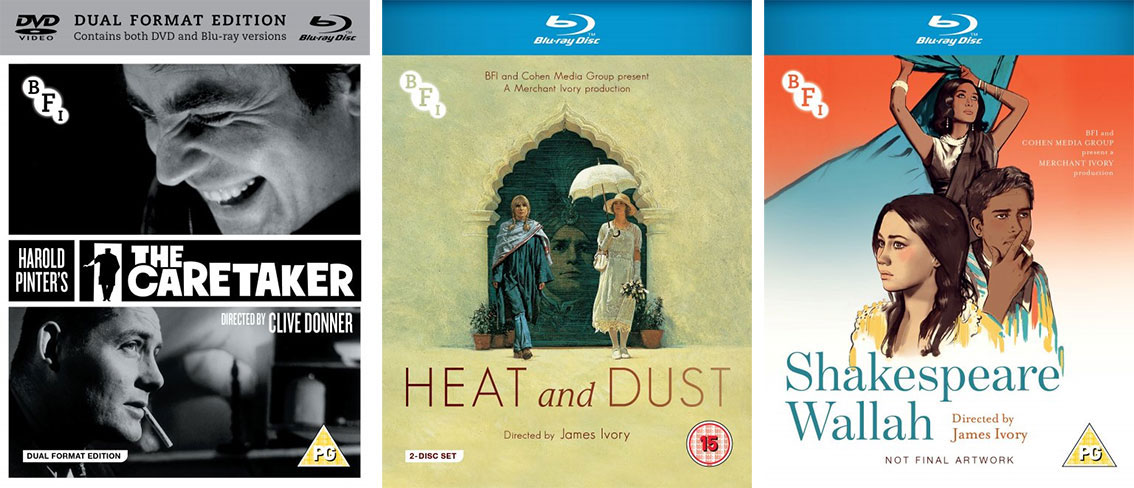 15 April 2019
Clive Donner's acclaimed 1963 adaptation of Harold Pinter's The Caretaker, starring Robert Shaw, Alan Bates and Donald Pleasence is released in a new HD restoration which shows off Nicolas Roeg's exceptional black and white cinematography. The BFI release will be a Dual Format Edition.
After a cinema run from March, Merchant Ivory's Heat and Dust (1983), starring Julie Christie and Greta Scacchi will be released on a 2-disc Blu-ray and Shakespeare Wallah (1965) on Blu-ray. Both films benefit from recent restorations, with Heat and Dust presented in stunning 4K. These titles follow the February Blu-ray and DVD releases of Merchant Ivory's Maurice (1987) starring James Wilby and Hugh Grant.
The previously announced release of Peter Sellers' Mr Topaze on Blu-ray/DVD, the 38th title in the cult BFI Flipside strand, has now moved to this date.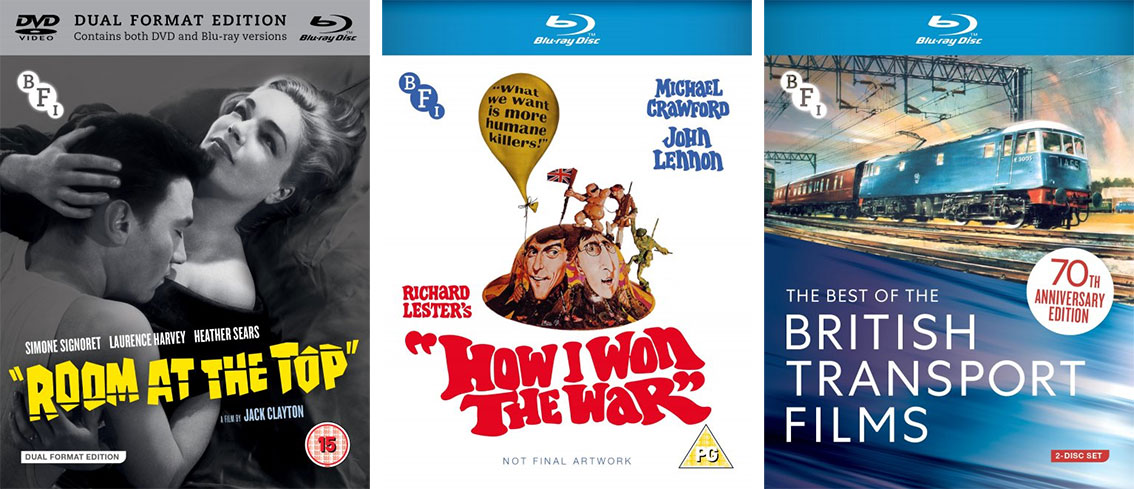 20 May 2019
This year is the 60th anniversary of a truly game-changing British feature film – Room at the Top (1959). Directed by Jack Clayton (The Innocents) and starring Laurence Harvey and Simone Signoret, this BAFTA and Academy Award-winning film introduced a new style of cinema to the UK and kick-started the British New Wave. This Blu-ray premiere features a previously unreleased 2K restoration and will be presented as a Dual Format Edition.
Coming out on Blu-ray for the first time in the UK, in a Dual Format Edition, is Richard Lester's 1967 satire How I Won the War, starring Michael Crawford and John Lennon in his first major non-Beatle acting role.
One of the BFI's all-time most popular strands makes a spectacular return in High Definition, to mark the 70th anniversary of the British Transport Films production unit. The Best of British Transport Films gathers together 21 classic shorts and documentaries from the BTF collection in a new double Blu-ray set. Highlights include a new 4K restoration of Geoffrey Jones' celebrated 1967 film Rail. Not just for train-spotters, these fascinating films entertain as much as they inform.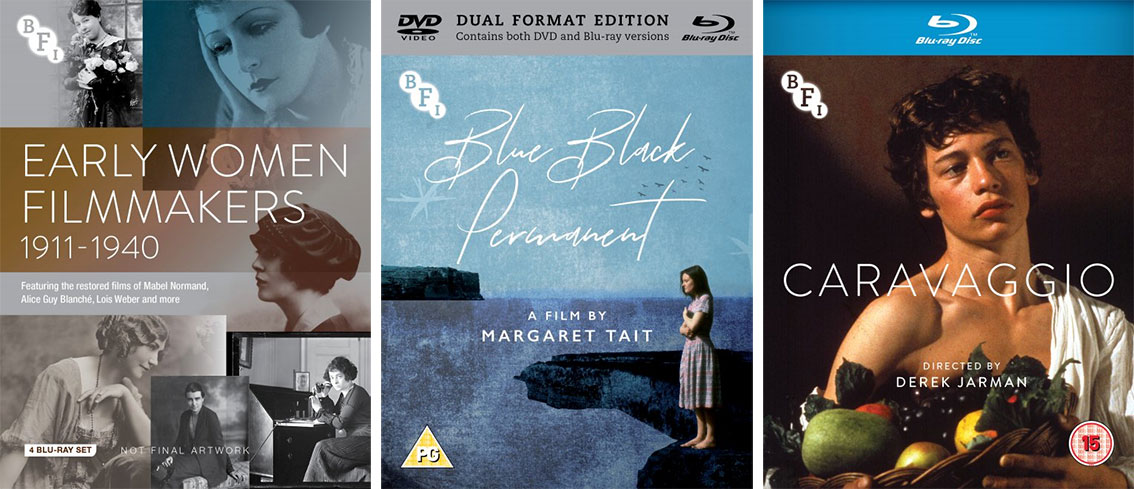 17 June 2019
June will see the release of Early Women Filmmakers 1911-1940. This necessary and timely 4-disc Blu-ray collection reveals the pioneering work of early cinema's most innovative and influential women directors, including Mabel Normand, Alice Guy Blanché, Lois Weber, Dorothy Arzner, recognising their rightful place in film history.
Another female filmmaker is celebrated in June as Margaret Tait's Blue Black Permanent, featuring actor Celia Imrie, is released on Blu-ray/DVD. Tait's film, made with the BFI Production Board and released in 1992, was the first feature directed by a Scottish woman. It was remastered by the BFI in 2018 as part of the ongoing centenary celebrations for Margaret Tait.
Also out in June is a stand-alone Blu-ray release of another BFI Production Board film – Derek Jarman's celebrated biopic Caravaggio (1986).

More details on each title will be posted closer to the relkease dates.