Warner Bros. Home Entertainment has announced that Peter Jackson's First World War film, They Shall Not Grow Old, is available from today on digital download and will debut on Blu-ray and DVD in December.
Marking the centenary of the First World War, the internationally renowned director Peter Jackson (The Hobbit and The Lord of the Rings trilogies) uses the voices of the veterans combined with original archival footage to bring to life the reality of war on the front line for a whole new generation. Footage has been colourised and transformed with modern production techniques to present never before seen detail.
They Shall Not Grow Old premiered to critical acclaim at the London Film Festival on 16th October and played nationwide in cinemas in November. Co-commissioned by 14-18 NOW, the UK's arts programme for the First World War Centenary, and Imperial War Museums, They Shall Not Grow Old was created exclusively with original footage from Imperial War Museums' film and audio archive and audio from BBC archives.
Said Jackson of the film: "I wanted to reach through the fog of time and pull these men into the modern world, so they can regain their humanity once more – rather than be seen only as Charlie Chaplin-type figures in the vintage archive film. By using our computing power to erase the technical limitations of 100-year-old cinema, we can see and hear the Great War as they experienced it."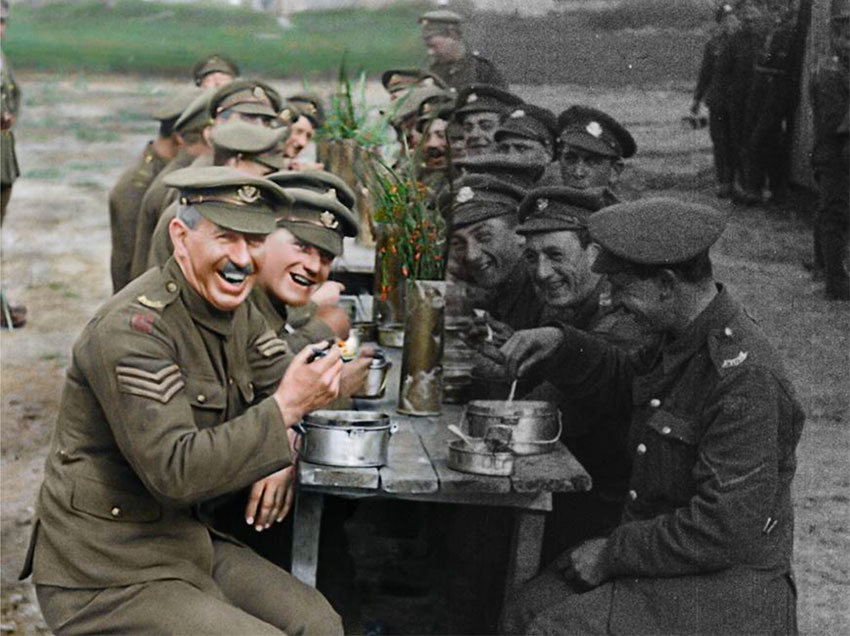 They Shall Not Grow Old will be released on UK Blu-ray and DVD on 10 December 2018 by Warner Bros. Home Entertainment at yet to be confirmed RRPs. The film is available from today as a Digital Download.
A special 30-minute Q&A with Peter Jackson will also feature on both the Blu-ray and DVD releases.