Eureka Entertainment has announced the November Blu-ray and DVD of Lucky, the acclaimed final film of beloved actor Harry Dean Stanton and the directorial debut of actor John Carroll Lynch, he of Fargo, Zodiac, The Founder and so many others.
Lucky follows the spiritual journey of Harry Dean Stanton's character Lucky, a cantankerous, self-reliant 90-year-old atheist, and the quirky characters that inhabit the Arizona town where he lives. Having out-lived and out-smoked all of his contemporaries, the fiercely independent Lucky finds himself at the precipice of life, thrust into a journey of self-exploration, leading towards that which is so often unattainable: enlightenment. 
Released in the US just days after Stanton's death at age 91, Lucky is at once a love letter to the life and career of Harry Dean Stanton as well as a meditation on mortality, loneliness, spirituality, and human connection.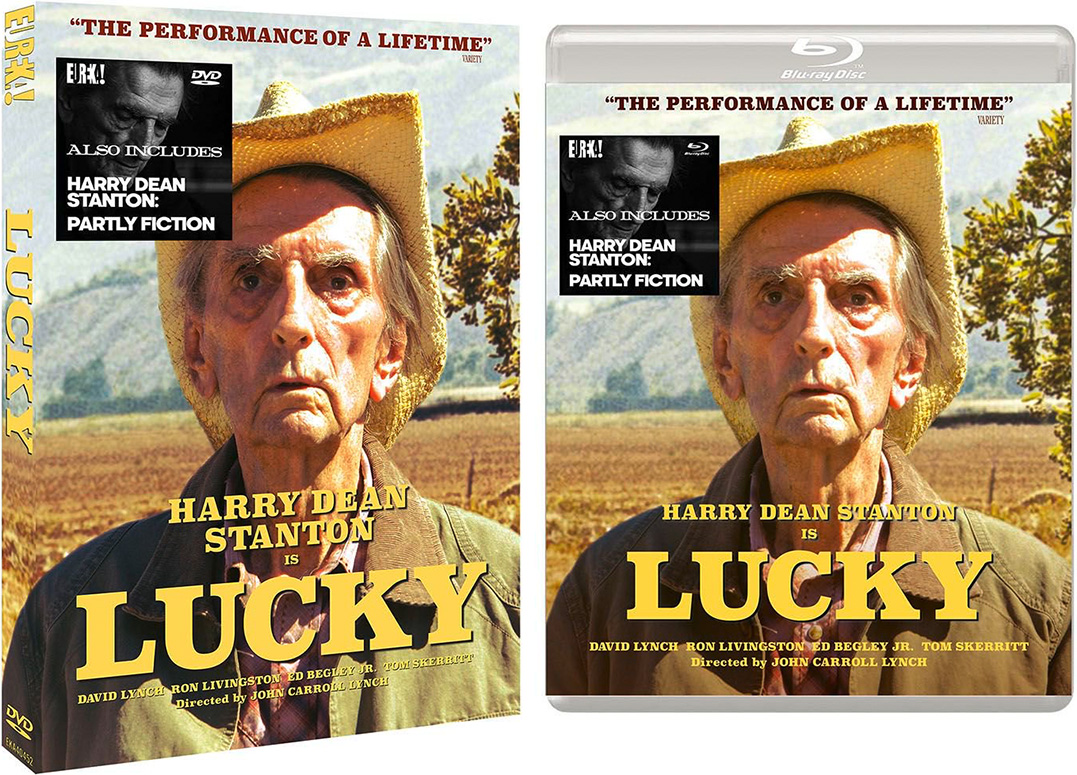 Lucky will be released on UK Blu-ray and DVD on 12 November 2012 by Eureka Entertainment at a yet to be confirmed RRP.
Full details of the extra features have yet to be confirmed, but they will include the acclaimed 2012 documentary, Harry Dean Stanton: Partly Fiction.