Eureka Entertainment today announced two new Dual Format releases for December in the shape of Yanks, John Schlesinger's a moving & romantic WWII tale of love starring Richard Gere and Vanessa Redgrave, and Khartoum, a spectacular and rousing historical epic starring Charlton Heston and Sir Laurence Olivier, both of which will be released as part of the Eureka Classics range.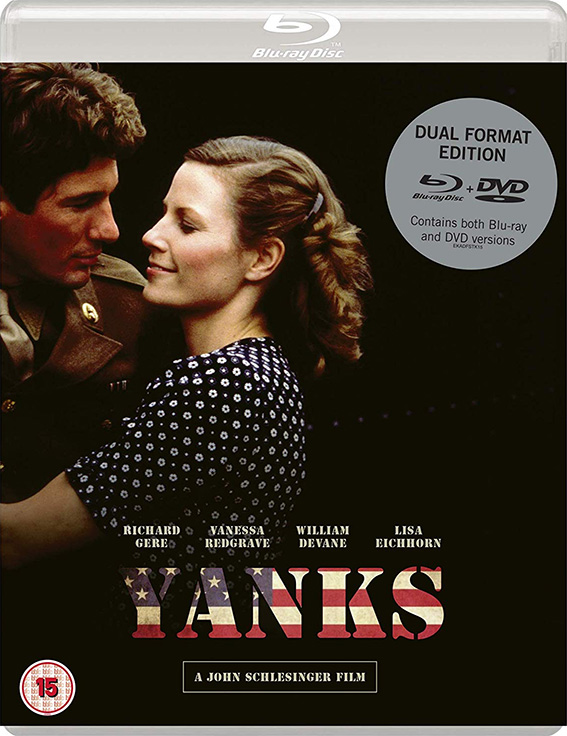 Yanks (1974) | Dual Format (Blu-ray & DVD) | 3 December 2018
A World War II epic both sweeping and intimate, Yanks is a triumph for director John Schlesinger (Midnight Cowboy, Sunday, Bloody Sunday), and a moving showcase for its splendid ensemble cast led by Richard Gere and Vanessa Redgrave. A war film without battle scenes, Schlesinger's drama instead focuses on relationships far from the front, examining the romantic entanglements between the stationed U.S. soldiers and the locals in a small town in Northern England in the 1944 period before the Normandy landings.
Three very different women find themselves attracted to the American G.I.s at a new military base in town. Gere is Sgt. Matt Dyson, initiating a tentative courtship with a young woman still pining for her fiancée overseas. Redgrave is wealthy socialite Helen, engaged in an affair with a captain (William Devane), while both of them long for their respective spouses far from home. And Sergeant Ruffelo's fling with Mollie (Wendy Morgan) occurs just as the interactions between the Yanks and their British hosts begin to strain under the tension of the war, and uncertainty about what happens to their new romances. 
A personal passion project for Schlesinger – who was given free creative reign after the success of Marathon Man (1976) – Yanks was generally not afforded the attention it deserved upon initial release, and as one of the director's warmest films, it's a gem ripe for rediscovery. 

Dual Format features:
1080p presentation (on Blu-ray) from a new high-definition transfer
Original LPCM mono audio (on Blu-ray) 
Optional English SDH subtitles
Archival Interview with director John Schlesinger
Original theatrical trailer
PLUS: A collector s booklet featuring new writing on the film, alongside rare archival imagery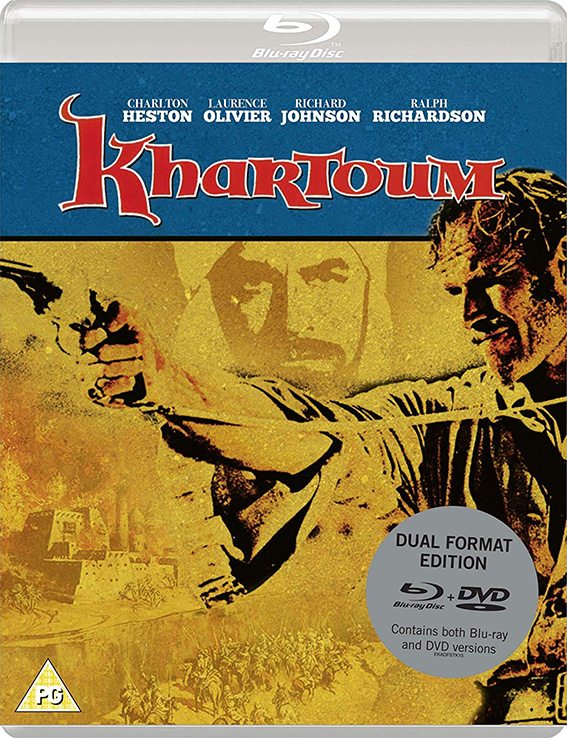 Kartoum (1966) | Dual Format (Blu-ray & DVD) | 3 December 2018
The kind of lavish, rousing historical adventure spectacle that doesn't seem to exist anymore, Khartoum is a majestic, star-studded, BAFTA and Oscar-nominated epic that finds director Basil Deardon (Victim) delivering a feast for the eyes, as well as a pointed study of English colonialism, religious fanaticism, and the nature of heroism and sacrifice. 

In 1880s Sudan, thousands of British-led Egyptian troops are massacred by the forces of Arab fanatic Muhammad Ahmad (Sir Laurence Olivier), who believes he is the Mahdi, and nothing less than Mohammed's chosen warrior in battling against Anglo-Egyptian rule. Legendary Major General Charles George Gordon (Charlton Heston) is sent by Prime Minister William Gladstone (Ralph Richardson) to save the city of Khartoum from the Mahdi, but given only one aide (Richard Johnson), limited support from the British government that sent him there, and a fearless opponent determined to create a new empire, Gordon sees that further bloodshed is imminent. 

With impressive battle sequences given greater weight by philosophical and moral debates about the righteousness of military action, Khartoum is a widescreen extravaganza and was the final film to be shot using Ultra Panavision 70 (and screened theatrically in Cinerama) until Quentin Tarantino's The Hateful Eight in 2015. 
Dual Format features:
1080p presentation (on Blu-ray) from a gorgeous high-definition transfer
Presented in the film s correct aspect ratio of 2.76:1
LPCM 2.0 Audio
Optional English SDH subtitles
Audio Commentary with Film Historians Lem Dobbs, Julie Kirgo, and Nick Redman
Exclusive new video interview with film historian Sheldon Hall 
Original theatrical trailer 
PLUS: A collector s booklet featuring a new essay by Phil Hoad, alongside a selection of rare archival imagery