Nature wreaks its revenge when a couple's careless behaviour causes havoc in the Australian wild, in the Long Weekend. This Ozploitation classic from director Colin Eggleston (Innocent Prey), heads to Blu-ray for the first time in the UK with an extras-laden package courtesy of Second Sight in November.
Peter (John Hargreaves – Country Life) and Marcia's (Briony Behets – Prisoner Cell Block H), relationship is on the rocks, so they head to the wilderness for an away from it all, make or break long weekend. But in their wake, they leave a trail of destruction – animals run over and tormented, their dog uncared for at home and fires started by their carelessness. They destroy both the countryside around them and any animal or creature that crosses their path... So Mother Nature strikes back as the creatures and weather take vengeance against the thoughtless, unpleasant pair.  Prepare for a severe weather warning this Long Weekend.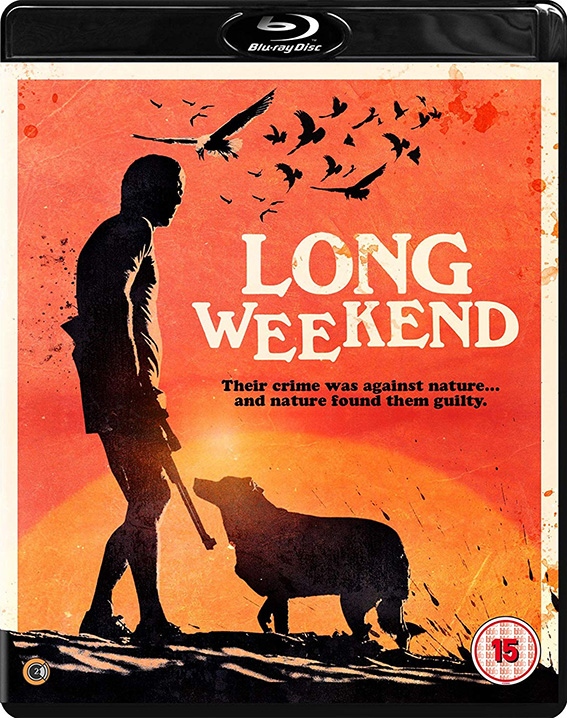 Long Weekend will be released on UK Blu-ray on 5 November 2018 from Second Sight at the RRP of £19.99.
Special Edition features:
Audio Commentary with Executive Producer Richard Brennan and Cinematographer Vincent Monton
'Nature Found Them Guilty: Examining Long Weekend' – Panel Discussion with Film Historians Lee Gambin, Alexandra Heller-Nicholas, Emma Westwood and Sally Christie
Uncut 'Not Quite Hollywood' interviews with Everett De Roche, Briony Behets and Vincent Monton
Extensive Stills Gallery Accompanied by Audio Interview with Actor John Hargreaves
Original Theatrical Trailer
SDH English subtitles for the hearing impaired
We discuss the film in our review of the inferior 2008 remake here.