The Criterion Collection and Sony Pictures Home Entertainment have confirmed the titles to be released on Blu-ray in the UK in December 2018. On 3 December comes The Blob, 60 years since it first terrified audiences. The cult classic of gooey greatness stars Steve McQueen and follows the havoc wreaked on a small town by an outer-space monster. On 10 December arrives Othello, a visionary adaptation of Shakespeare's tragedy and one of Orson Welles's greatest films, presented in two versions. Also on 10 December comes The Magnificent Ambersons, Orson Welles' elegiac follow-up to Citizen Kane, on Blu-ray for the first time in an edition packed with special features.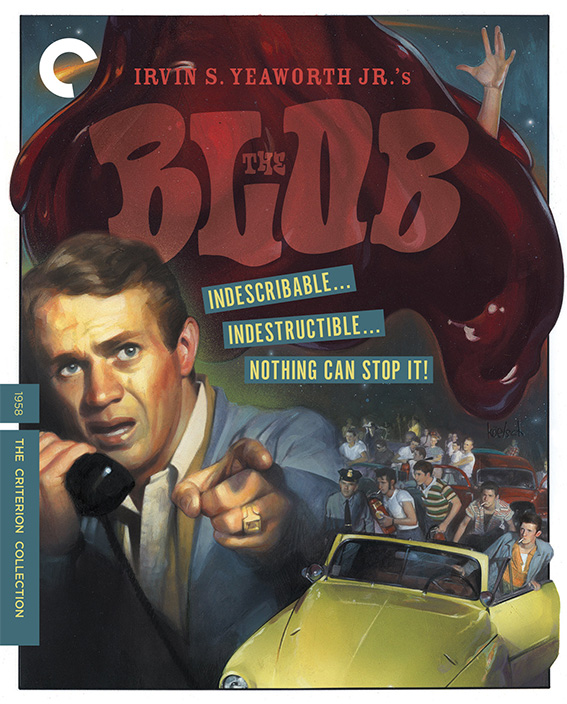 The Blob (1958) | Blu-ray | 3 December 2018
A cult classic of gooey greatness, The Blob follows the havoc wreaked on a small town by an outer-space monster with neither soul nor vertebrae, with Steve McQueen (The Great Escape, The Getaway) playing the rebel teen who tries to warn the residents about the jellylike invader. Strong performances and ingenious special effects help The Blob transcend the schlock sci-fi and youth delinquency genres from which it originates. Made outside of Hollywood by a maverick film distributor and a crew whose credits mostly comprised religious and educational shorts, The Blob helped launch the careers of McQueen and composer Burt Bacharach, whose bouncy title song is just one of this film's many unexpected pleasures.
Special Edition features:
New high-definition digital restoration, with uncompressed monaural soundtrack
Two audio commentaries: one by producer Jack H. Harris and film historian Bruce Eder and the other by director Irvin S. Yeaworth Jr. and actor Robert Fields
Trailer
Blobabilia!, a gallery of collector Wes Shank's rare trove of stills, posters, props (including the blob itself!), and other ephemera
PLUS: An essay by critic Kim Newman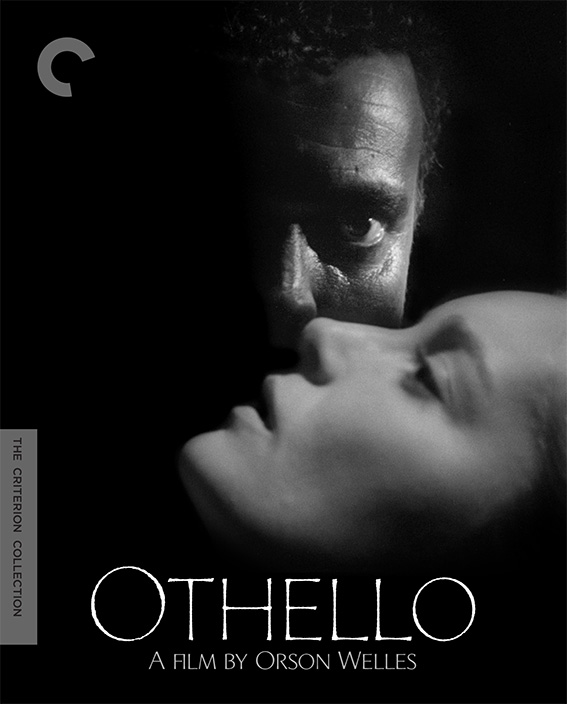 Othello (1952) | Blu-ray | 10 December 2018
Gloriously cinematic despite its tiny budget, Othello, directed by Orson Welles, is a testament to the filmmaker's stubborn willingness to pursue his vision to the ends of the earth. Unmatched in his passionate identification with Shakespeare's imagination, Welles brings his inventive visual approach to this enduring tragedy of jealousy, bigotry, and rage, and also gives a towering performance as the Moor of Venice, alongside Suzanne Cloutier (Juliette, or Key of Dreams) as the innocent Desdemona, and Micháel Macliammóir (Tom Jones) as the scheming Iago. Shot over the course of three years in Italy and Morocco and plagued by many logistical problems, this fiercely independent film joins Macbeth and Chimes at Midnight in making the case for Welles as the cinema's most audacious interpreter of the Bard.
Special Edition features:
New, restored 4K digital transfers of two versions of the film, the 1952 European one and the 1955 U.S. and UK one, with uncompressed monaural soundtracks
Audio commentary from 1995 featuring filmmaker Peter Bogdanovich and Orson Welles scholar Myron Meisel
Filming "Othello," Welles's last completed film, a 1979 essay-documentary
Return to Glennascaul, a 1953 short film made by actors Micheál MacLiammóir and Hilton Edwards during a hiatus from shooting Othello 
New interview with Welles biographer Simon Callow
Souvenirs d'"Othello," a 1995 documentary about actor Suzanne Cloutier by François Girard
New interview with Welles scholar François Thomas on the two versions
New interview with Ayanna Thompson, author of Passing Strange: Shakespeare, Race, and Contemporary America 
Interview from 2014 with scholar Joseph McBride
PLUS: An essay by film critic Geoffrey O'Brien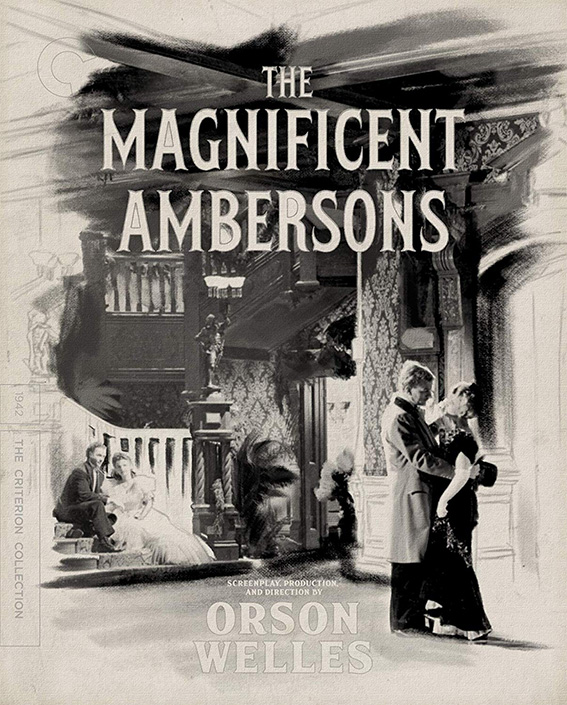 The Magnificent Ambersons (1942) | Blu-ray | 10 December 2018
This beautiful, nostalgia-suffused second feature by Orson Welles – the subject of one of cinema's greatest missing-footage tragedies – harks back to turn-of-the-twentieth-century Indianapolis, chronicling the inexorable decline of the fortunes of an affluent family. Adapted from an acclaimed Booth Tarkington novel and characterized by restlessly inventive camera work and powerful performances from a cast including Joseph Cotton (The Third Man), Tim Holt (The Treasure of the Sierra Madre), and Agnes Moorehead (Citizen Kane), the film traces the rifts deepening within the Amberson clan – at the same time as the forces of progress begin to transform the city they once ruled. Though RKO excised over forty minutes of footage, now lost to history, and added an incongruously upbeat ending, The Magnificent Ambersons is an emotionally rich family saga and a masterful elegy for a bygone chapter of American life.
Special Edition features:
New 4K digital restoration, with uncompressed monaural soundtrack
Two audio commentaries, featuring film scholars Robert Carringer, James Naremore and critic Jonathan Rosenbaum
New interviews with scholars Simon Callow and Joseph McBride
New video essay on the film's cinematographers by scholar François Thomas
New video essay on the film's score by scholar Christopher Husted
Welles on The Dick Cavett Show in 1970
Segment from Pampered Youth, a 1925 silent adaptation of The Magnificent Ambersons
Audio from a 1979 AFI symposium on Welles
Two Mercury Theatre radio plays: Seventeen (1938), an adaptation of another Booth Tarkington novel by Welles, and The Magnificent Ambersons (1939)
Trailer
PLUS: An essay by critic Molly Haskell and essays by authors and critics Luc Sante, Geoffrey O'Brien, Farran Smith Nehme, and Jonathan Lethem, and excerpts from an unfinished 1982 memoir by Welles