After receiving overwhelming critical acclaim on its theatrical release, Mark Cousins' documentary, The Eyes of Orson Welles is available on digital format now and will be released on DVD in September by Dogwoof.

The DVD release will be packed with extras that include featurettes: The Boots of Orson Welles, The Eyes of Orson Welles: Images From My Phone Camera, and the full BFI Southbank Q&Q with director Mark Cousins after a packed out screening in August.
The film, awarded a Special Distinction for the L'Œil d'Or documentary award at the Cannes Film Festival 2018, where it received it's World Premiere, sees Cousins (A Story of Children and Film) given unprecedented and exclusive access to a lifetime of private drawings and paintings by the legendary director Orson Welles – most never made public. 
This beautifully engaging documentary represents the first time his daughter Beatrice Welles has granted Cousins the exclusive right to make a film using her father's artworks. They are a sketchbook of his life, a window into his world and a vivid illustration of his creativity and visual thinking. Cousins reveals how Welles' graphic imagination is the key to understanding his ground-breaking work in the theatre and on film. Beatrice Welles also appears in the film to offer her personal insight into some of the drawings and paintings.
Executive produced by Michael Moore (Fahrenheit 9/11, Bowling for Columbine), The Eyes of Orson Welles uses these artworks to bring vividly to life the passions, politics and power of Welles, and explores how his genius still resonates today in the age of Trump.
The Eyes of Orson Welles is produced by Mary Bell and Adam Dawtrey for Bofa Productions, in association with BBC Arts and Filmstruck, supported by the National Lottery via Creative Scotland's Screen Fund. Executive producers are Mark Bell, Mark Thomas and Michael Moore. 
From now until 23 September the public will also have a unique opportunity to see Orson Welles drawings and sketches for the first time in an exclusive exhibition at Summerhall in Edinburgh.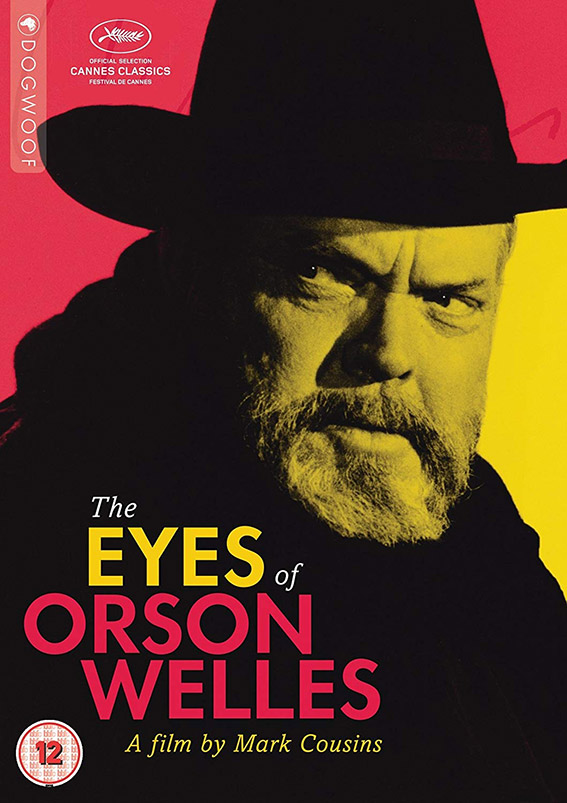 The Eyes of Orson Welles will be released on UK DVD on 17 September 2018 by Dogwoof at the RRP of £15.99.
Special features:
BFI Southbank Q&A with director Mark Cousins
The Boots of Orson Welles
The Eyes of Orson Welles – Images From My Phone Camera
Theatrical Trailer