The Criterion Collection and Sony Pictures Home Entertainment have confirmed the titles to be released on Blu-ray in the UK in November 2018. On 5 November comes Shampoo, in which Warren Beatty and Hal Ashby team up for a bed-hopping farce that doubles as a sly political satire. Following on 19 November is The Tree of Life, Terrence Malick's magnum opus and a visionary hymn to nature and grace, in an edition featuring a new extended cut. Also on 19 November is Zatoichi – The Blind Swordsman. The adventures of the legendary blind swordsman arrives in a killer, twenty-five-film set!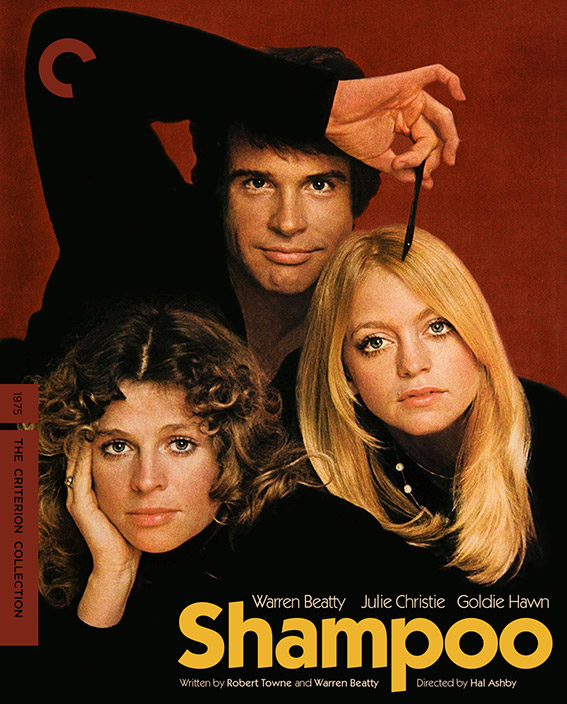 Shampoo | Blu-ray | 5 November 2018
Shampoo gives us a day in the life of George, a Beverly Hills hairdresser and lothario who runs around town on the eve of the 1968 presidential election trying to make heads or tails of his financial and romantic entanglements. His attempts to scrape together the money to open his own salon are continually side-tracked by the distractions presented by his lovers – played brilliantly by Goldie Hawn (The Sugarland Express), Julie Christie (Don't Look Now), and Lee Grant (in an Oscar-winning performance). Star Warren Beatty (Bonnie and Clyde) dreamed up the project, co-wrote the script with Robert Towne (Chinatown), and enlisted Hal Ashby (Harold and Maude) as director, and the resulting carousel of doomed relationships is an essential seventies farce, a sharp look back at the sexual politics and self-absorption of the preceding decade.
Special Edition features:
4K digital restoration, with uncompressed monaural soundtrack
Alternate 5.1. surround soundtrack, presented in DTS-HD
Master Audio
New conversation between critics Mark Harris and Frank Rich
Excerpt from a 1998 appearance by producer, cowriter, and actor Warren Beatty on The South Bank Show 
PLUS: An essay by Rich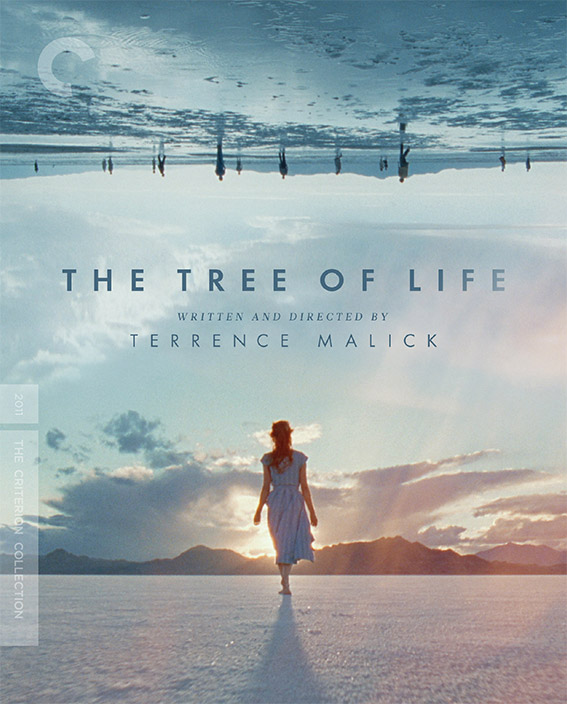 The Tree of Life | Blu-ray | 19 November 2018
Four decades into an already legendary career, Terrence Malick (Badlands) realised his most rapturous vision to date, tracing a story of childhood, wonder, and grief to the outer limits of time and space. Reaching back to the dawn of creation, Malick sets a story of boyhood memories on a universal scale, charting the coming of age of an awestruck child (newcomer Hunter McCracken) in Texas in the 1950s, as he learns to navigate the extremes of nature and grace represented by his bitter, often tyrannical father (Fight Club's Brad Pitt) and his ethereal, nurturing mother (Jessica Chastaibn, in her breakout role). Shot with nimble attention to life's most fleeting moments by Emmanuel Lubezki (Gravity), the Palme d'Or–winning The Tree of Life marks the intimately personal, cosmically ambitious culmination of Malick's singular approach to filmmaking.
Director-approved Special Edition features:
New 4K digital restoration, supervised and approved by director Terrence Malick and cinematographer Emmanuel Lubezki, with 5.1 surround DTS-HD Master Audio soundtrack
New extended version of the film featuring an additional fifty minutes of footage
Exploring "The Tree of Life," a 2011 documentary featuring collaborators and admirers of Malick's, including filmmakers David Fincher and Christopher Nolan
New interviews with actor Jessica Chastain and visual-effects supervisor Dan Glass
Interview from 2011 with composer Alexandre Desplat about the film, and a new interview with music critic Alex Ross about Malick's approach to music
Video essay from 2011 by critic Matt Zoller Seitz
Trailer
PLUS: An essay by critic Kent Jones and a 2011 piece on the film by critic Roger Ebert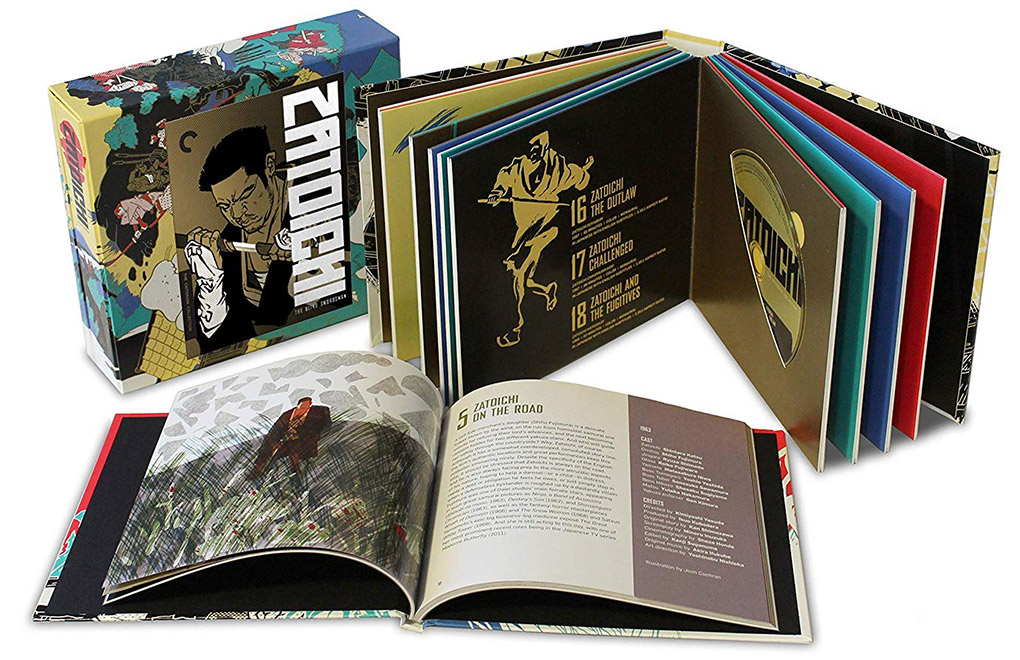 Zatoichi – The Blind Swordsman | Blu-ray | 19 November
The colossally popular Zatoichi films make up the longest-running action series in Japanese history and created one of the screen's great heroes: an itinerant blind masseur who also happens to be a lightning-fast swordsman. As this iconic figure, the charismatic and earthy Shintaro Katsiu became an instant superstar, lending a larger-than-life presence to the thrilling adventures of a man who lives staunchly by a code of honour and delivers justice in every town and village he enters. The films that feature him are variously pulse pounding, hilarious, stirring, and completely off-the-wall. This deluxe set features the string of twenty-five Zatoichi films made between 1962 and 1973.
Includes 25 films:
The Tale of Zatoichi
The Tale of Zatoichi Continues
New Tale of Zatoichi
Zatoichi the Fugitive
Zatoichi on the Road
Zatoichi and the Chest of Gold
Zatoichi's Flashing Sword
Fight, Zatoichi, Fight
Adventures of Zatoichi
Zatoichi's Revenge
Zatoichi and the Doomed Man
Zatoichi and The Chess Expert
Zatoichi's Vengeance
Zatoichi's Pilgrimage
Zatoichi's Cane Sword
Zatoichi the Outlaw
Zatoichi Challenged
Zatoichi and the Fugitives
Samaritan Zatoichi
Zatoichi Meets Yojimbo
Zatoichi Goes to the Fire Festival
Zatoichi Meets the One-Armed Swordsman
Zatoichi at Large
Zatoichi in Desperation
Zatoichi's Conspiracy
Blu-ray Special Edition features:
Digital restorations of all twenty-five films, with uncompressed monaural soundtracks
The Blind Swordsman, a 1978 documentary about Zatoichi portrayer and filmmaker Shintaro Katsu, along with a 2013 interview with its director, John Nathan
Interview from 2013 with Asian-film critic Tony Rayns
Trailers
PLUS: A book featuring an essay by critic Geoffrey O'Brien; synopses of the films by critic, novelist, and musician Chris D.; "The Tale of Zatoichi," the original short story by Kan Shimozawa; and twenty-five illustrations inspired by the films, by twenty-five different artists
We don't have a retail price on this one yet, but it's worth noting that Amazon are asking almost £220 for a pre-order booking.