Arrow Films have announced that Terminal will be available on DVD, Blu-ray, Digital & On Demand in August. The film marks the directorial feature debut of Vaughn Stein and is a co-production between Margot Robbie's LuckyChap Entertainment (I,Tonya) and BeaglePug Films (Cinderella).
In the dark heart of a sprawling, anonymous city, Terminal follows the twisting tales of two assassins (Max Irons and Dexter Fletcher) carrying out a sinister mission, a teacher battling a fatal illness (Simon Pegg), an enigmatic janitor (Mike Myers) and a curious waitress leading a dangerous double life (Margot Robbie). Murderous consequences unravel in the dead of night as their lives all intertwine at the hands of a mysterious criminal mastermind hell-bent on revenge.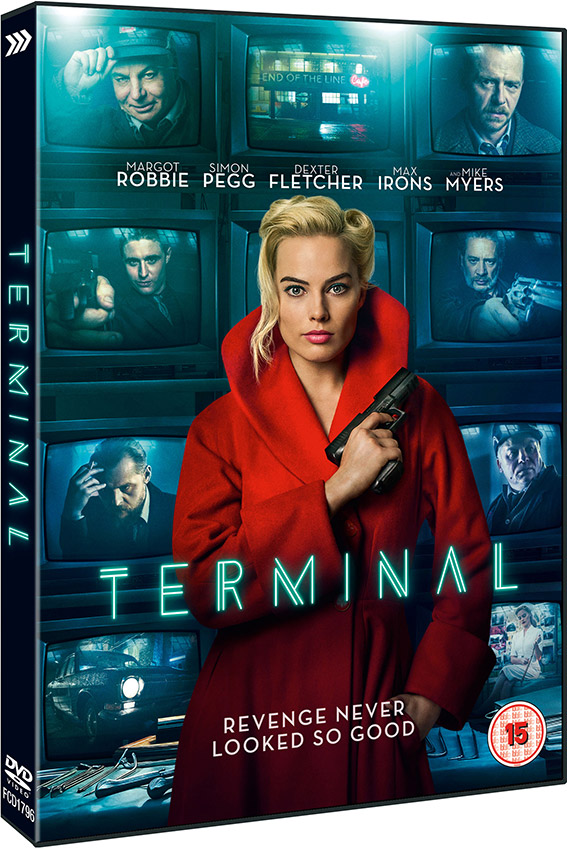 Terminal will be released on DVD, Blu-ray, Digital and On Demand on 6 August by Arrow Films at the RRP of £19.99 for the Blu-ray and £15.99 for the DVD.
Blu-ray and DVD special features:
Building the word of Terminal
The Cast of Terminal
Here's a short clip:`